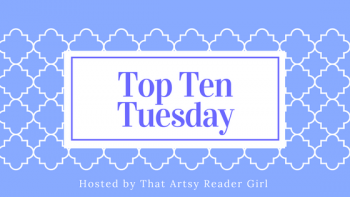 Let's talk about love. I'm a hopeless romantic. A good love story is always appreciated in a book. I will swoon, I will internally scream, I will rejoice when the love interests get together–but heaven help a novel that tries to force me to believe the romantics leads are in love when they have all the chemistry of a failed science experiment. I want a connection. I want the emotions.
Today's Top Ten is a letter to my favorite couples in fiction. These characters took my heart on journeys I will treasure. Some of these relationships can be considered spoilers, in case you haven't read any of the books yet.
Lazlo and Sarai from the Strange the Dreamer duology
Instalove I actually like? You bet it happens! Lazlo and Sarai's relationship just melts my heart. Their dream for a unified world, that they want each other to be their best person in the new world they want to forge. I approve!
Shazi and Khalid from the Wrath and the Dawn duology
I admit: this relationship is not for everyone. Both Shazi and Khalid do questionable things. But seeing her hatred and his weariness move to understanding and eventually love is part of a worthwhile journey.
Vasya and Morozko from the Winternight trilogy
After re-reading the series to prepare for The Winter of the Witch, my perspective on the bond between Vasya and the frost demon Morozko changed a lot. There's a lot of things these two have to work out (Trust for one thing. That's very important). In the last book though, there's a lot to cheer about as these two characters grow.
Isobel and Varen from Nevermore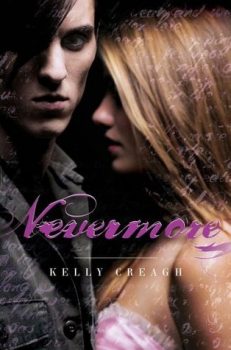 I immediately knew I had to own this book when it first came out. This was, not only a book about opposites attracting, but about opposites looking past their differences and finding kindred spirits in each other. Sprinkle in the works of Edgar Allan Poe and you have the dark wonder that is Nevermore. I can't really count the other books here since Varen, the love interest, is a non-entity throughout.
Kestrel and Arin from the Winner's trilogy
This couple has one of the best "I'll pretend I hate you but I really love you" dynamics. Kestrel and Arin are enemies: she's part of a conquering group, he's from the people who have been enslaved. They don't trust each other. They're supposed to be enemies, but the connection they forge while involved in dangerous plans is SO GOOD.
Who are your favorite fictional couples?