Hi there gorgeous readers!  2017 is shaping out to be an amazing year for books, right?  Well, we decided to share with you our top five favorites thus far.  Here we go:
Liza
Heartstone by Elle Katharine White [Review]
Crown of Wishes by Roshani Chokshi [Review]
Duels & Deceptions by Cindy Anstey [Review]
Strange the Dreamer by Laini Taylor [Review]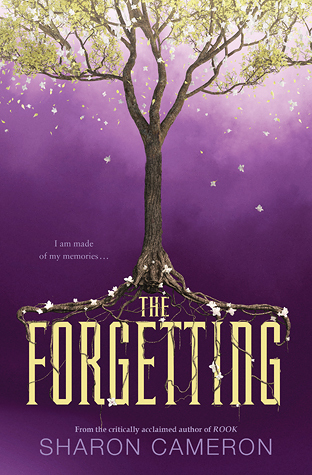 The Forgetting by Sharon Cameron [Review]
Bee
Okay, so… So far 2017 hasn't been a spectacular year yet when it comes to reading… But I did read a few very amazing books and I wish I could put them all on here, but I can only pick 5 so here we are. To see all my favorite 2017 reads, go here! For now, this is my top 5 of 2017 (so far). I have to say… my number one is kind of surprising considering it's in a genre I normally really don't like at all. So yay for surprises!
5. Definitions of Indefinable Things by Whitney Taylor [review]
4. Goodbye Days by Jeff Zentner [review]
3. Gemina by Jay Kristoff & Amie Kaufman [review]
2. Crooked Kingdom by Leigh Bardugo [review]
1. The Gentleman's Guide to Vice & Virtue by Mackenzi Lee [review]
Effie
All right so I haven't actually read a whole bunch of books but from those I have read, these are my top 5 at the moment, in no particular order:
5. You by Caroline Kepnes [review]
4. Him by Sarina Bowen & Elle Kennedy [review]
3. The Raven Boys by Maggie Stiefvater [review]
2. The Raven King by Maggie Stiefvater [review]
1. A Crown of Wishes by Roshani Chokshi [review]
What's your top 5 of the year so far? Tell us in the comments!
Save
Save
I'm an avid reader (since I learned to read at age four) and a book blogger (since May, 2011).I read mostly YA, but I also read romance, new adult and some middle grade.

Born in Puerto Rico, hola :), military wife for 22-years, and mother of three boys.I work full time doing something else that I love (sadly I don't get paid for reading!)