I'm a huge wuss. That's no secret. But I do occasionally love to read or watch something scary that'll make me stay awake at night because… reasons, I guess. so I love a good horror movie. And though there haven't been many great ones in recent years, I have found some great ones I truly enjoyed even though they scared the living piss out of me. So here are five of my favorite recent horror movies that you should watch this Halloween, in no particular order.
Grave Encounters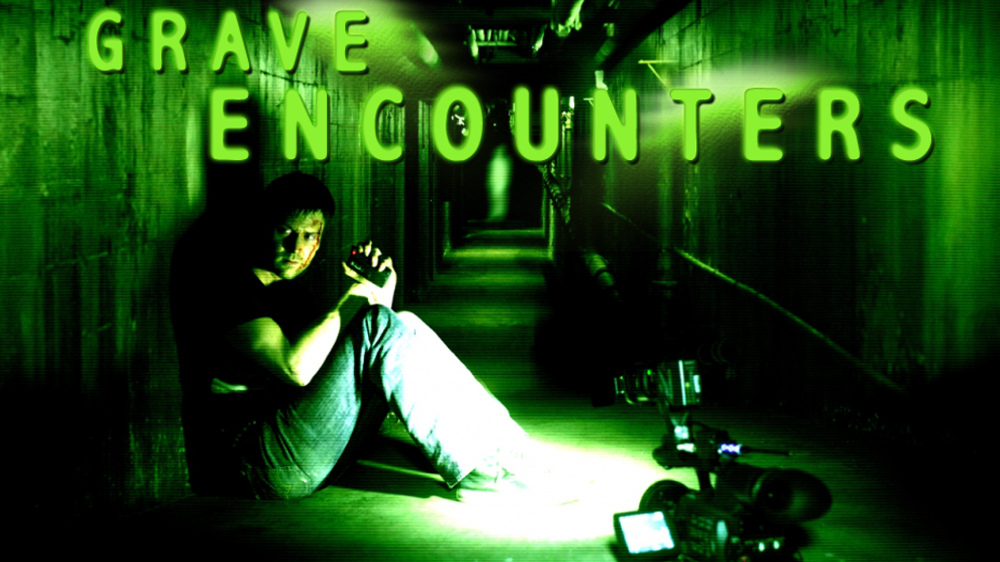 Found Footage has become very overused in the horror genre and most of those films are boring and predictable, littered with jump scares that fail to scare me. And though the first Paranormal Activity did scare me, I found this movie had much more effect on me. Grave Encounters is about a production crew. For their ghost hunting reality show, they lock themselves up in an abandoned mental hospital that's supposedly haunted… which might turn out to be true. I highly recommend checking out this movie this coming Halloween.
Sinister
Sinister tells the story of washed-up true-crime writer Ellison Oswalt, played by Ethan Hawke. He finds a box of super 8 home movies that suggests the murder he is currently researching is the work of a serial killer whose work dates back to the 1960s. This movie chilled me to the bone when I first saw it and even now when I rewatch it, it manages to scare me. It's an excellent horror movie and one you should DEFINITELY watch on October 31st.
Cabin in the Woods
Cabin in the Woods is about five friends who go on vacation to a remote cabin in the woods and get more than they bargained for. This is probably one of the most surprising horror movies in recent years. At first it seems like the most cliche horror movie ever. But the further into it you are, the more you realize it's actually one of the most original ones ever. I won't spoil it for you because you really have to go in blind and experience it for yourself. Watch it.
The Conjuring 1 & 2
Okay so I'm cheating a bit here, but really, I have to put these two together. I just do. Because they belong together. The Conjuring and The Conjuring 2 are based on cases of paranormal investigators Ed and Lorraine Warren. Whether or not you believe any of this actually happened is up to you, but the movies are AMAZING and some of my favorite horror movies ever. They scared the crap out of me and when I watched the second one in the theatre, I had to sleep with the lights on. No joke. Watch them.
Paranorman
You didn't think I'd end this list without mentioning at least one animated movie did you? Ahahaha, so silly of you. Of course I am. While others might recommend something like The Nightmare Before Christmas, which is excellent as well, I'm going to shout about how amazing Paranorman is instead. The animation studio Laika has made some EXCELLENT stop motion animated movies. Paranorman, Coraline, The Boxtrolls and most recently Kubo and the Two Strings. All of them are fantastic and the animation is astoundingly good and they're SO underrated because they're stop motion. And I get it. I didn't like it when I was younger either. But you really HAVE to check them out. And I recommend all of them, but today I'm going to spotlight Paranorman because everyone shouts about Coraline already. In Paranorman, a misunderstood boy takes on ghosts, zombies and grown-ups to save his town from a centuries-old curse. It has fantastic characters with perfect casting, an amazing story, great soundtrack and above excellent animation. Definitely one to watch for Halloween.
Have you seen any of these movies? Did you love them or hate them? What's your favorite recent horror movie?
Bee (born as Bieke) is 27 years old and from Belgium. (No she won't send waffles.) She's a strange, nerdy and anxious creature floating around somewhere on the ace spectrum. Oh, and she also writes books as Nelly B. Jones. Or tries to anyway. You can also find her on Novel Ink.