Liza
November is the time in which Americans celebrate Thanksgiving (among other things).  Although I try to be grateful and give thanks often, I'm taking this opportunity to list a few of the things that I'm grateful for.
Family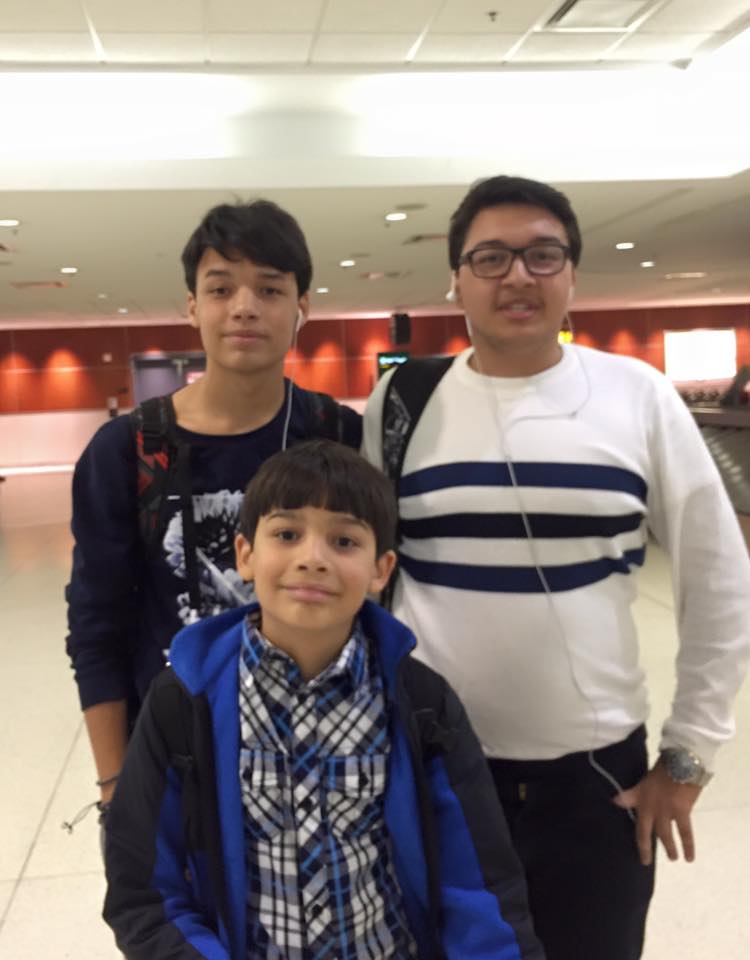 I can't imagine life without the love of my life and our three boys.  Then add my mama, sister, brother, cousins, in-laws… Priceless!
Work
I know I like to complain about how busy or stressed out I am, but the fact is that I love what I do. In a time where jobs are hard to come by, I'm SO grateful that I can have a way to support my family.
Friends 
Yay for friends, both in person and virtual.  There are many locally, more spread out all over the place and even more blogger friends 🙂  I love you all!  Thank goodness for social media, email, smartphones, and all the other ways we keep in touch. *Waves to Rach, Leah, and Bee*
"The Girls"
In a house full of boys, this is what we call our dogs: Cooky and Candi. Love them to pieces 🙂
Books
Books are a hobby, a way of life, a relaxation technique, anti-anxiety and mood picker upper.  What else can say about books, authors, the industry that makes this blog possible?
What are you grateful for?