Everyone: we are almost halfway done with this year. It's been quite the year, hasn't it? I hope you're all in good health and staying safe. If you're protesting and/or speaking up for change be it donations, signing petitions, reading up on current events, keep up the momentum.
Today, we're doing the Mid-Year Book Freakout Tag! I can't remember who started this tag (if someone does, please let me know so I can credit the creator(s)) but I've been doing it for the past couple of years and have a good time with each one.
1. BEST BOOK YOU'VE READ SO FAR IN 2020?
The feels! The emotions! The 'ship! My review can be found here.
2. BEST SEQUEL YOU'VE READ SO FAR IN 2020?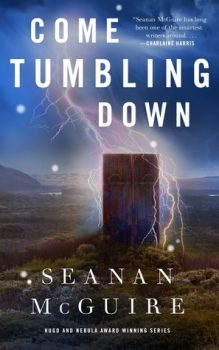 This was a pretty good installment in the Wayward Children series. But I think Take a Hint, Dani Brown will take over this spot.
3. NEW RELEASE YOU HAVEN'T READ YET, BUT WANT TO?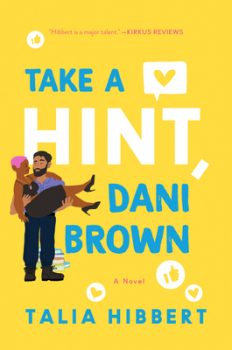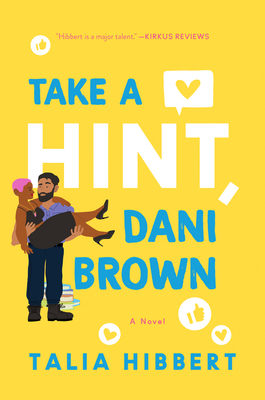 Only because I just got my copy yesterday. 🙂 My review of the first book to the series is here.
4. MOST ANTICIPATED RELEASE FOR SECOND HALF OF 2020?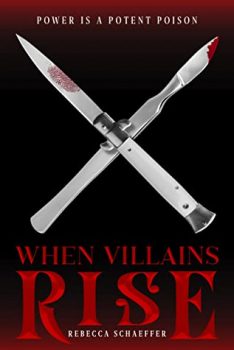 I haven't reviewed Only Ashes Remain because I'm a hundred years behind in reviews, but I am in desperate for this final book in the Market of Monsters series. My review of the first book is here.
5. BIGGEST DISAPPOINTMENT?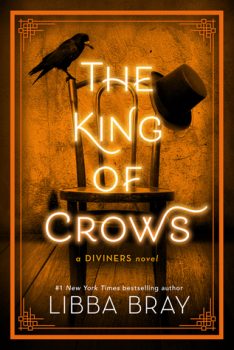 For a finale that had been set up by three amazing books, The King of Crows just did not work for me. See my review here.
6. BIGGEST SURPRISE?
I put Throne of Glass here because I was surprised by how average it was for me. I might have read this too late in my life to be blown away by it.
7. FAVORITE NEW AUTHOR?
Gotta give that to Rebecca Roanhorse! See my review for Trail of Lightning here.
8. NEWEST FICTIONAL CRUSH?
Alas, no one's won my heart at the beginning of this year. Maybe in the second half?
9. NEWEST FAVORITE CHARACTER?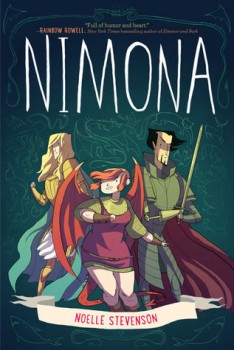 You know those super smart villains who are secretly softies? That's Ballister Blackheart to a T. How can one not like him?
10. BOOK THAT MADE YOU CRY?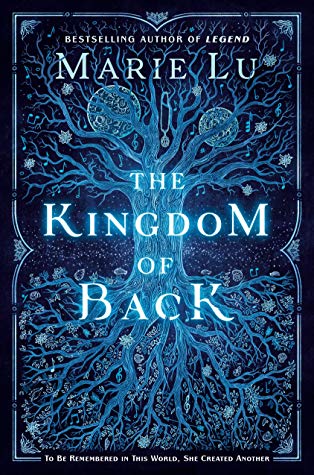 Oh good grief, even remembering how much The Kingdom of Back made me cry is making me emotional! It was a good cry, lots of joyful tears, but… *sobs* My review is here.
11. BOOK THAT MADE YOU HAPPY?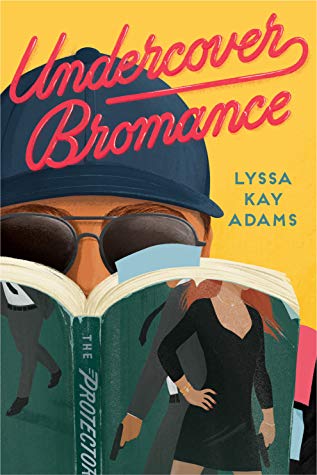 I read this one a few weeks after California initiated the shelter at home order and it was a balm on my heart. My review for this funny romance is here.
12. FAVORITE BOOK TO MOVIE ADAPTATION YOU SAW THIS YEAR?
Does watching Jurassic Park for the millionth time count? Because it's Jurassic Park.
13. FAVORITE REVIEW YOU'VE WRITTEN THIS YEAR?
Maybe it's because of how over-the-top Darling Rose Gold is that some of that over-the-top drama (and repeated use of the word "bananas" to describe my feelings for the book) reflects in my review. See it here.
14. MOST BEAUTIFUL BOOK YOU BOUGHT SO FAR THIS YEAR?
Woven in Moonlight and A Song Below Water's 's covers are dreams.
15. WHAT BOOKS DO YOU NEED TO READ BY THE END OF THE YEAR?
Um, where do I begin?