Hi, all! This has been a tough week–I got hit with the flu, and I finally feel better enough to make this post.
I'm so excited, because Siobhan at Novelties nominated me for the Liebster Award. Thank you! Be sure to visit her blog, everyone!
The Rules
Answer the 11 questions you've been asked
Nominate 11 other bloggers
Ask your nominees 11 questions
Let them know you've nominated them
What excites you the most: a great cover or a well-written blurb?
Both! If I had to pick one, a well-written blurb.
Which genre do you want to read more of?
Science fiction.
Who's your favourite character and why?
It's so hard to choose! I have to go with Nikolai Lantsov from the Grisha trilogy by Leigh Bardugo. He's just so witty and clever and, when you peel back all the layers, a good person.
What's your first five-star read of 2020?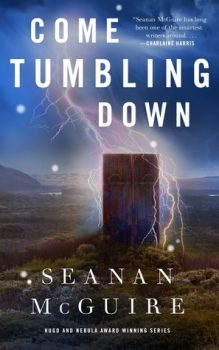 I haven't had any yet, but Nothing to See Here, The Bromance Book Club, and Come Tumbling Down have been 4.5 stars for me.
Which fictional character would you name your child/pet after?
Mr. Kindly from the Nevernight Chronicle. I haven't even read the books yet but I adore that name. 🙂
What are your other hobbies?
Going to the movies, traveling, photography (on my phone at the moment, but I'm saving up to get a camera), trying new foods.
Have you DNF'd any books this year?
Yes: Dangerous Alliance and, sadly, Children of Virtue and Vengeance. I plan on trying CoVaV again at a later time.
Which is your most anticipated 2020 book?
The Ballad is Songbirds and Snakes by Suzanne Collins. I desperately need that book today.
What book you've owned the longest do you want to read next?
There are too many to name.
Do you like multiple POVs?
It depends. I've always liked 3rd person POVs more than 1st person; 1st person POVs can sound the same sometimes.
If you worked in a bookstore, which book would you recommend?
I'm fortunate to work in a library and have recommended a few books.  I highly recommend Long Bright River by Liz Moore.
I nominate:
Because I think there are so many excellent bloggers out there, I decided not to tag anyone. I know, I know. Consider this my tag of you. 🙂
My questions for you:
Who do you credit for turning you into a reader?
Which do you prefer: hardcover, paperback, or e-book?
Where is your favorite place to read?
What is one trope you can't get enough of?
Which secondary character would like to see get their own book?
What's your favorite mythological creature?
What fairy tale would you like to see get a retelling?
If you found a door to another world, where would it go? (Could be from a book or one of your own imagining)
What movies and/or TV shows do you recommend?
You're given $500 to spend in a bookstore. What are you buying?