Hi there gorgeous people! Welcome to this year's The Best Book I Ever Read, I can't believe that this is the third year.
This feature was inspired by Food Network's "The Best Thing I Ever Ate" where chefs and restaurant owners explain the best they've ever ate from a certain type of food. Each week we will feature a group of bloggers and other book lovers that will give you their choice of the Best Book they've ever read in a certain category. I hope you get a lot of recommendations and that you comment with your own recommendations  🙂
Today's category is Mystery! 
Liza
I've read a lot books that at least have bit of mystery to them.  Some of the ones I've liked lately are Trouble is a Friend of Mine by Stephanie Tromly which is a whodunit type of book with some really endearing characters.  I can't wait for the next book later this year!   Naked in Death by J.D. Robb is a book that I didn't think I would like in a million years.  I picked it up because Liza Wiemer said that this series had one her favorite couple of all time (she was right, of course).  This is an adult series of a police detective in the NYC of the future.  Absolutely amazing!
Bee
I love Lisa's books and Breaking Glass is absolutely my favorite. There are other books with a mystery element that I adore, but those fit better in genres to come in this feature so I'm giving my boy Jeremy the spotlight for this one. He's such a tragic little munchkin really. He's one of my favorite characters ever and I love him. I love this book. Go read it.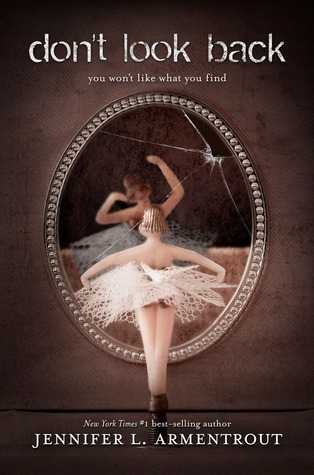 Don't Look Back by Jennifer L. Armentrout
I loved this book so much, and the mystery aspect was pretty great! This woman can literally write any genre, any age level, and it'll be good.
Veronica Mars seriesby Rob Thomas and Jennifer Graham, especially book 2,   Kiss and Tell.  There are few fictional characters that I am more attached to than Veronica Mars and Logan Echolls.  That being said, you are totally IN Veronica's head reading these books — there is nothing that is out of character, and her wit and sarcasm shine through
Dangerous Girls by Abigail Haas 
Nick: THIS BOOK. It was so insane! It's undeniably the best YA mystery book I have ever read. You think you know what's going on and then the author slaps you with one epic twist. I remember staying up late to read this one. The companion, Dangerous Boys, was also incredible.
Marianne: Dangerous Girls by Abigail Haas- It doesn't matter how many times I read this book, the ending will always give me chills! This is one of my favorite books! It's writing is so captivating and the plot twist is so well done!
Do you read mysteries?  Adult or YA?  Why or why not?  Have you read any of these? What is the best mystery that you've ever read?