Hello my lovelies!
Today on the blog I'm sharing a fantastic giveaway with you guys thanks to the awesome people over at Little Brown Books for Young Readers. But to make this more than just a standard giveaway post, we're going to get a bit creative too. So first I'm going to tell you a bit about the book, and then I'm going to give you some book recommendations based on TV-shows. In the "If you like… then you might want to read …" style. Fun, right? I KNOW. So let's get started.
But don't forget to go check out the official site, as well as tweet at @ChrisColfer and @TheNovl to shout about your love for the book. And always use the hashtag #StrangerThanFanfiction.
Stranger Than Fanfiction
by
Chris Colfer
Published on
February 28, 2017
by
Little Brown Books for Young Readers
Genres:
Young Adult
,
Contemporary
Amazon
|
Goodreads
From #1 New York Times bestselling author Chris Colfer comes a funny, heartbreaking, unforgettable novel about friendship and fame.

Cash Carter is the young, world famous lead actor of the hit television show Wiz Kids. When four fans jokingly invite him on a cross-country road trip, they are shocked that he actually takes them up on it. Chased by paparazzi and hounded by reporters, this unlikely crew takes off on a journey of a lifetime – but along the way they discover that the star they love has deep secrets he's been keeping. What they come to learn about the life of the mysterious person they thought they knew will teach them about the power of empathy and the unbreakable bond of true friendship.

In this touching novel, #1 New York Times bestselling author Chris Colfer takes us on a journey full of laughter, tears, and life-changing memories.
From Flipping The Channel to Flipping the Page
Okay, so now I'm going to give you some book recommendations based on a few TV-shows! Yay! I'm not going to give you specific reasons why because 1) that would be spoilers probably and 2) you should just trust my recommendations and do as I say. Ahaha, I kid of course. But seriously. Do listen to them?
If you're a fan of shows like…
Then you might want to try out these books:


Another one! If you like these TV-shows…
You might enjoy these books:



And a bonus one! If you like this TV-show…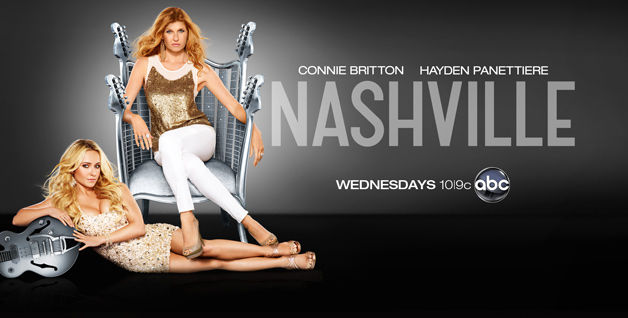 You should enjoy this book:
Giveaway
From Page to Screen and Back Again!
Don't miss TV-start-turned-bestselling author Chris Colfer's newest novel about being a hit TV-star! Catch up on page and screen! One (1) winner receives:
♦ 1 copy of Stranger Than Fanfiction
♦ and a Google Chromecast Ultra to stream your favorite shows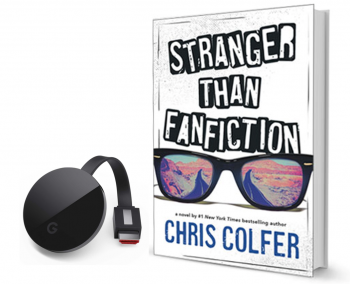 Giveaway open to US addresses only.
Prizing and samples provided by Little, Brown & Co.
Have you read Stranger Than Fanfiction? Do you want to? And do you agree with my recommendations or do you have some of your own? Tell me in the comments!