Stacking the Shelves is a meme hosted by Tynga's Reviews in which we feature all the book goodness that we received, borrowed or purchased during the previous week. All links are to Goodreads.
YOU MIGHT HAVE MISSED…
Life, News and Happenings
This book has been crazy!  You have no idea how happy I am that it's coming to a close.  I shared last week that we had Cooky spayed and it's turned into a nightmare.  She couldn't reach the incision, so instead she started scratching so much that when I came back from work on Monday (we had been here with her all weekend), she was bleeding.  We had to keep her on Benadryl for a few days and be in "scratch watch" (instead of suicide watch, get it?)  This is like having a baby!  She even refused to eat for a day and it was freaking me out.  *sigh*  She's much better now and I can't wait for next Friday so they vet can take the cone of shame off 🙂
We are getting ready to implement a new software at work and it has been pure mayhem for the past month and there is no end in sight… really busy and stressed out.  My mom is coming on the 18th, and I'm really looking forward to that, I haven't seen her since March 🙂
Stacking the Shelves
Purchased for Kindle
Kaleidoscope by Mindy Hayes – Because it has great reviews in Goodreads and the cover is beautiful.
Paper Hearts by Beth Revis – Writing advice and I'm curious about it 🙂
Loose Cannon by Lisa Matchev and A.L. Purol – I loved Lost Angeles, the fist book in the series and I was eagerly waiting for the next book.  This is a wonderful paranormal / urban fantasy series.  They just re-designed the covers, although I really liked the original covers too.
Purchased for Audible
Dumplin' by Julie Murphy – Because everyone is loving this one!
Library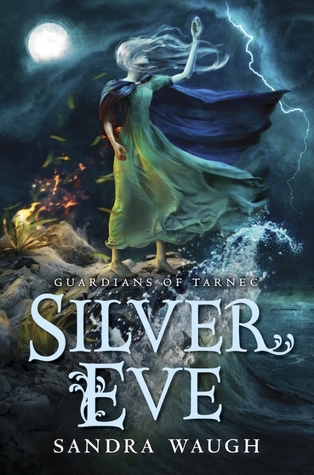 Silver Eve by Sandra Waugh – I really loved Lark Rising, the first book in this series and had put a hold on Silver Eve in the library since forever, and it finally came last week. I already finished it!
For Review
I recevied the first two books of the series for review this week.  Thanks Penguin!
Falling Kingdoms by Morgan Rhodes
Rebel Spring by Morgan Rhodes
How was your week? What's stacking your shelves this week?