The Beautiful (The Beautiful, #1)
by
Renée Ahdieh
Pages:
448
Published on
October 8, 2019
by
G.P. Putnam's Sons Books for Young Readers
Genres:
Historical Fiction
,
Paranormal
,
Romance
,
Young Adult
Format:
ARC
Source:
Amazon Vine
Goodreads
New York Times bestselling author Renée Ahdieh returns with a sumptuous, sultry and romantic new series set in 19th century New Orleans where vampires hide in plain sight.

In 1872, New Orleans is a city ruled by the dead. But to seventeen-year-old Celine Rousseau, New Orleans provides her a refuge after she's forced to flee her life as a dressmaker in Paris. Taken in by the sisters of the Ursuline convent along with six other girls, Celine quickly becomes enamored with the vibrant city from the music to the food to the soirées and—especially—to the danger. She soon becomes embroiled in the city's glitzy underworld, known as La Cour des Lions, after catching the eye of the group's leader, the enigmatic Sébastien Saint Germain. When the body of one of the girls from the convent is found in the lair of La Cour des Lions, Celine battles her attraction to him and suspicions about Sébastien's guilt along with the shame of her own horrible secret.

When more bodies are discovered, each crime more gruesome than the last, Celine and New Orleans become gripped by the terror of a serial killer on the loose—one Celine is sure has set her in his sights . . . and who may even be the young man who has stolen her heart. As the murders continue to go unsolved, Celine takes matters into her own hands and soon uncovers something even more shocking: an age-old feud from the darkest creatures of the underworld reveals a truth about Celine she always suspected simmered just beneath the surface.

At once a sultry romance and a thrilling murder mystery, master storyteller Renée Ahdieh embarks on her most potent fantasy series yet: The Beautiful.
I received this book for free from the publisher or author in exchange for an honest review.
This does not affect my opinion of the book or the content of my review.
Oh, boy.
I'm not sure what to make of this book. After falling in love with Renee Ahdieh's debut novel, I knew she was going to be an author to watch. While I wasn't as crazy about her Flame in the Mist series, I was hooked with her premise for her new book, The Beautiful. Vampires in historic New Orleans? Why yes, thank you. The plot summary hints at a mystery with a dash of romance.
What I got was a romance-heavy, ham-fisted historical with a weak mystery.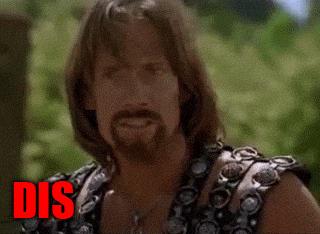 I will also say this: this book promises vampires, and THERE ARE NO VAMPIRES UNTIL ALMOST THE LAST FIFTY PAGES. If you are expecting vampires to play an important, integral part to this book, prepare to have that crushed. I sure got fooled. The world building is the strongest part of the book. Atmospheric, with the brooding feel of a town with both opulence and poverty. There are lush parties and restaurants and seemy areas where dastardly deeds happen. Does it feel like a city from the 1800s? Yes. Does it feel like New Orleans? Well, that was an issue I had. This feels like it could have taken place anywhere in the world. In fact, there were times I forgot we were in New Orleans until one of the characters reminded me where the story is taking place.
Celine is the main character. She's a girl who fled France and is hoping to make a new life in America. She's conflicted about something she did in France. She feels some guilt, but should she? This was interesting. I like my morally gray characters, but aside from this, Celine makes some decisions that had me rolling my eyes, like trying to push her friends away when she needs help or constantly thinking she's clever and then losing her cool when she's questioned about it. After being pulled into a select group known as the Court of Lions, she meets their leader, Bastien, and it's a game of "I don't like you but I actually do."
While the book kept me reading, for the length it is (ARC wise) the plot is flimsy. No one feels real or relatable. Everyone is all incredibly beautiful and… well, that's it. There's no personality in any of the characters. My biggest gripe, however, is that nothing happens! There is a murderer on the loose targeting people Bastien knows, and the urgency to find them is nonexistent. Instead, most of the content feels like padding. It leans heavily on the instalovey romance between Celine and Bastien. Normally, hate-to-love would be my jam, but did I mention there's a murderer on the loose in New Orleans targeting people in Bastien's inner circle? There's also this uneccesary love triangle between Celine, Bastien, and a young detective. The mystery should have been the focal point.
Irritated as I was with the love story, there are definitely some things that grabbed my interest, and of course, hooked me enough that I'll definitely read the next book. Call me a glutton for punishment. There's a lot of room for growth with this world, starting with putting vampires into a vampire book, and I'm crossing my fingers it'll be worth sinking my teeth into.