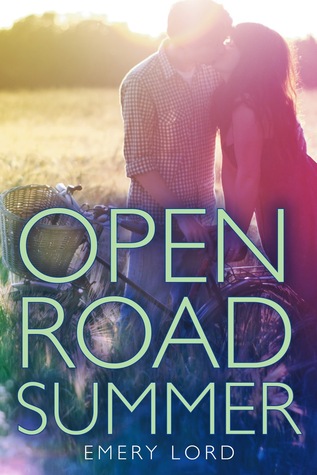 Open Road Summer
by
Emery Lord
Published on
April 15th, 2014
by
Bloomsbury Publishing
Genres:
Contemporary
,
Friendship
,
Romance
Format:
Audiobook
Narrator:
Rebecca Gibel
Length:
9 hours 55 minutes
Source:
Purchased for Audible
Amazon
|
B&N
|
Goodreads
Also by this author:
The Start of Me and You
,
Open Road Summer
,
When We Collided
,
The Names They Gave Us
After breaking up with her bad-news boyfriend, Reagan O'Neill is ready to leave her rebellious ways behind. . . and her best friend, country superstar Lilah Montgomery, is nursing a broken heart of her own. Fortunately, Lilah's 24-city tour is about to kick off, offering a perfect opportunity for a girls-only summer of break-up ballads and healing hearts. But when Matt Finch joins the tour as its opening act, his boy-next-door charm proves difficult for Reagan to resist, despite her vow to live a drama-free existence. This summer, Reagan and Lilah will navigate the ups and downs of fame and friendship as they come to see that giving your heart to the right person is always a risk worth taking. A fresh new voice in contemporary romance, Emery Lord's gorgeous writing hits all the right notes.

The first thing I have to do before I start this review is:  thank you Valerie.  When Valerie started reviewing books for Reading with ABC she stated that this is one of her favorite books (see more here).  Well, you didn't led me astray with your Let's Get Lost recommendation and you hit a home run with Open Road Summer.
Can you tell how much I loved this book?  Shall we find out why?
Open Road Summer is a book about friendship and the power it has to heal, understand, and just let you "be".  It's about love and the power it has to change, evolve, and overcome. It's about second chances, about wakeup calls, reality checks, about compromise, mistakes, and forgiveness. 
I feel in love with the characters almost instantly.  Reagan is snarky, sarcastic, with a "bad girl' image and the police record to prove it.  She has been through a lot in her short life and made many mistakes.  An event in late spring is the turning point that incites a much needed change in her life.  She needs a break from it all and so she goes on tour with her best friend Dee. Reagan is fiercely loyal of Dee and those she loves.  She tries to be secure, but at heart she expects most people to let her down and let her go.  While on tour, they are joined by good boy, song writer and singer Matt Finch and sparks fly!
"This is the currency of friendship, traded over years and miles, and I hope it's an even exchange someday. For now, I do what all best friends do when there's nothing left to say. We lie together in all the darkness, shoulder to shoulder, and wait for the worst to be over."
Dee (or Lilah for her fans) is a new up and coming country star starting a tour for his second album.  She's so sweet, American's new sweetheart. She separated from Jimmy, her long term boyfriend and love of her life because they want different things from life.  It is so hard to see how hard that decision has been for both of them. It is sometimes heartbreaking to see how much gossip affects Dee and those around her.  All the people that depend on her doing well, and all the people it takes to keep her life running smoothly.  Due to a gossip situation, Matt is invited to the tour to act as a distraction.
"I dig the toe of my shoe into the dirt. "It's complicated."

"Is it? Most complicated things in life are actually pretty simple at the core. We put so much extra nonsense in the middle that we can't even see how easy it really is."
Matt Finch is a good boy.  He was in a band with his siblings and now it's attempting to revive a solo career that was put on hold when his mom fell sick.  As I said before, when he meets Reagan sparks fly almost immediately.  Matt is very honest, sweet, a nice guy at heart, and of course, a handsome devil.  He recognizes that Reagan needs to be treated with care and he tries his best to be what she needs.  Their relationship was so awesome to see!  At sometimes funny, others heartfelt and intense, and always real.
"His eyes are somewhere between gray and blue, and his hair is somewhere between brown and blond, and I am somewhere between hostile and attracted."
I love road trip books and this is one of the best ever!  While Reagan and Dee travel all over the states, we travel with them.  I love to see Baltimore included since it's so near where I live. The setting changes constantly, from arenas to stadiums, from one hotel to the next, from one dressing room to the tour buses and finally to Reagan's house.  I drank it all and I was craving more.
"Because I've recently learned, in a very painful way, that life is short. And I don't want to waste my time with anyone who would make me feel…happy enough." He pauses, searching my face. "I'd rather duke it out with someone who makes me feel everything."
The writing is a thing of beauty.  It's lovely, insightful, and almost lyrical.  The story is not complicated, but it unfolds slowly, giving us a chance to get to know the characters and their history. It's so refreshing that the famous singer is a girl and so is the "bad boy". The ending is open, but I was quite happy with it and open endings is one of my pet peeves.  I see it, not as open, but as the "next chapter."
Overall, Open Road Summer is an amazing read.  Emery Lord has found a fan for life in me. Needless to say, I'm looking forward to The Start of Me and You.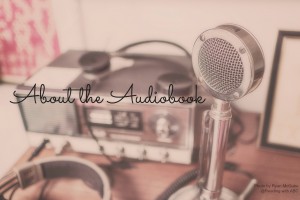 The audiobook was narrated by Rebecca Gibel and it was my first book by her.  I love her voice and performance.  The voices are distinguishable from each other.  The pacing was good (I listened at 1.25 speed) and I particularly liked Reagan's voice.