Frankly in Love (Frankly in Love, #1)
by
David Yoon
Pages:
432
Published on
September 10, 2019
Genres:
Adolescence
,
Contemporary
,
Culture
,
Young Adult
Format:
ARC
Source:
Borrowed
Goodreads
High school senior Frank Li is a Limbo–his term for Korean-American kids who find themselves caught between their parents' traditional expectations and their own Southern California upbringing. His parents have one rule when it comes to romance–"Date Korean"–which proves complicated when Frank falls for Brit Means, who is smart, beautiful–and white. Fellow Limbo Joy Song is in a similar predicament, and so they make a pact: they'll pretend to date each other in order to gain their freedom. Frank thinks it's the perfect plan, but in the end, Frank and Joy's fake-dating maneuver leaves him wondering if he ever really understood love–or himself–at all.
Frankly in Love was one of my most anticipated 2019 releases. This looked like a cute fake-dating-turns-to-love story, and you know how I feel about fake dating!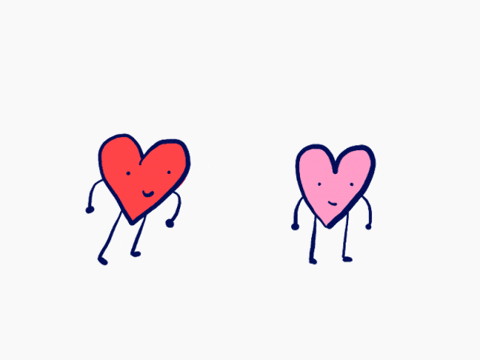 And it was penned by novelist Nicola Yoon's husband, David! How could I resist?
Alas, I was disappointed that Frankly in Love is not so much about a fake relationship. This is a boy's coming of age story in terms of his identity and family, which is also much needed in fiction for young people. On this, it wins.
As a narrator, Frank was hit or miss. His angst to find common ground with his parents, whom he considers old-fashioned and are openly racist, is explored in most of the book. He does not want to be his parents. He's heartbroken over his sister being disowned for falling in love with someone who is not Korean. He wants to love who he loves. This brings up a question: can you love someone you consider flawed? In the end, the answer is the most important part of your character.
While I did feel for Frank on these things, he makes some weird analogies and word mashups though that threw me off a few times, like these:
"she examines me with a hard mixture of disgust and disappoint. Disaggusment." -p. 243
"The guy is talking like fake Shakespeare. Fakespeare." -p. 291
"fartphone" -used throughout
I love quirky characters, but does anyone actually do this? Also, for someone who makes a speech about treating girls and women as equals, he objectifies his best friend's twin sister throughout the book. As far as the girls in the book, there's not much characterization on either of the romantic interests. They are, unfortunately, more of a means to an end for Frank.
But the book shines on other levels. I was talking about this book with my sister, and we both related to Frank's thoughts on race. The way Yoon captures the frustration of a person of color only being acknowledged for being a person of color, the expectations that come with being a first generation child born in the U.S. Reading Yoon's exploration of where his young protagonist fits in with his world will,  I believe, resonate with many young readers. It definitely resonated with me.
My sister and I are second generation Americans of Chinese and Mexican heritage, but both of our parents faced the shock and anger of marrying outside their race and culture. And yes, this meant racism from both sides of my family. There have been strides forward though, and there will be many more.
Overall, I appreciate Frankly in Love for its exploration on finding your place in your world. Just give me more fake dating if your promise it in the future.