I am notorious for writing extra-long reviews. Some regularly reach over a thousand words (such as my recent review for City of Halves by Lucy Inglis, which you can see here) – which means I'm using up precious time in which I could be reviewing several books at once! As such, I've decided to challenge myself to write a whole bunch of reviews in one hundred words or less. This for me is much more difficult than spending hours on one long review, as I find it much eaiser to keep rambling than to cut out sentences. All links go to Goodreads where you can find full summaries and more information on each book.
I've decided to start with some fantasy books I've had on my review list for most of this year, so here goes nothing!
The One That Everyone's Talking About
A Game of Thr
ones by George R. R. Martin – 4 stars A Song of Ice and Fire is a true literary phenomenon. It's inspired a TV show, spawned a huge fanbase and revived interest in high fantasy both as a genre and a writing style. A Game of Thrones is just as hard-hitting and tough to read as you'd expect: it's too long, too descriptive and filled with so many characters it's almost impossible to keep track. However, it's also emotional, satisfying and thrilling, keeping you hooked even as it jumps from one adventure to the next. Highly recommended.
The Unusual, Undiscovered Gem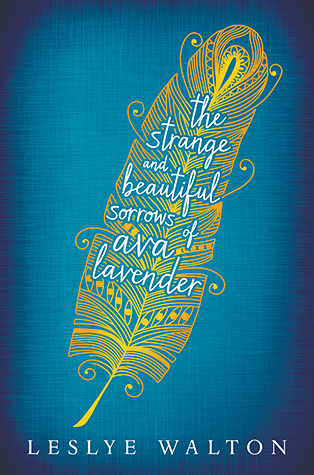 The Strange and Beautiful Sorrows of Ava Lavender by Leslye Walton – 3 stars This book is more magical realism than high fantasy, but it's still a great read. The prose is beautiful – almost lyrical in style – and it's perfect for describing the bittersweet lives of its main characters, the Roux family. I loved how the author weaves together both history and a sense of timelesness in the narrative. It's tragic, visceral, vibrant and, at its purest, absolutely stunning. It's very much YA-adult crossover material. Unfortunately, the book turned out much darker than I'd expected, and there were some plot elements that really didn't sit well with me. Read with caution.
The One With All The Fairies and Magic
13 Tre
asures by Michelle Harrison – 4 stars
There's something about Michelle Harrison's signature series that makes me want to recommend it to those just starting to read young adult books – it's Wicked Lovely by Melissa Marr for a younger audience, full of brilliant magical creatures and an efffortless writing style that enchants from the start. My only issues with it is that it's perhaps not as memorable as other books of this type, as I couldn't remember the main character's name or many of the plot events until I decided to re-read it for review – all I could remember was that I'd really enjoyed it!
What did you think of today's reviews? Would you like to see more 100 word reviews at Reading with ABC? Join the discussion in comments and on Twitter!
Latest posts by ariannebookblogger
(see all)