I don't like Halloween–I LOVE Halloween. Ever since I was a child, Halloween has been my favorite holiday. As I got older and learned more about its history as a day when the veil between the spirit world and the living is thin, my appreciation grew. And of course, what better way to immerse yourself in the Halloween spirit than reading some scary books?
Of course, it doesn't help that I am a major scaredy cat…and I'm not a big fan of horror.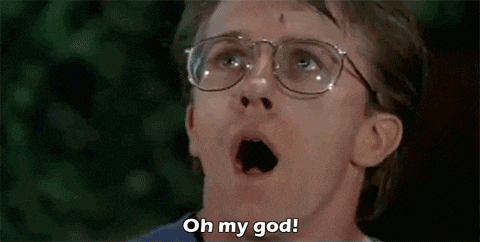 I do appreciate the genre though and have watched my share of horror movies and read some creepy books. If you're looking for some chilling reads, I've compiled a list of some excellent books in time for Halloween.
7. The Halloween Tree by Ray Bradbury
I read this waaaay back in my youth, but I remember the animated film quite well. This is an ode to the origins of Halloween, but it's also a story of friendship and loyalty that's perfect for readers of all ages.
6. The Anna Dressed in Blood duology by Kendare Blake
This series is a hit or miss with many readers, but I really liked it. Not only did it have some scares and scenes that had my hands flying to my mouth in shock, but I shipped the title character and the narrator fiercely.
5.  The Nevermore trilogy by Kelly Creagh
You guys. This trilogy! A love letter to Edgar Allan Poe and high school that has a special place in my heart. I waited impatiently over the course of almost ten years for this book series to conclude; it's so worth it. The chemistry between the characters sizzles and the scare factor is strong.
4. This is Not a Test by Courtney Summers
This is another book that people either really like or hate. It's a zombie survival story, but with a twist. It's DARK and quite philosophical. We're trapped in a school with a group of students–one of whom doesn't want to live anymore.
3. The Graveyard Book by Neil Gaiman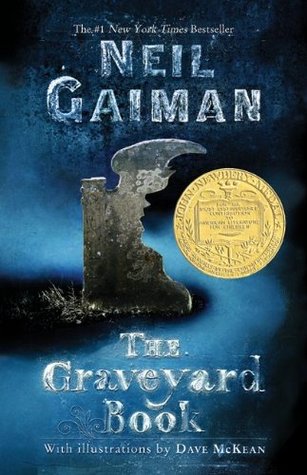 Hooray for The Graveyard Book! With its graveyard setting, wonderful cast of characters both living and dead, and its look at the life of a boy being raised by ghosts, it's a beautifully told coming of age story.
2. Summer of Night by Dan Simmons
Confession: I haven't finished reading this one yet. My sister recommended this and has been trying to get me to read it for years. I started reading it a while ago and, oh boy, guys, this one is terrifying. I had to put it down and go for a coffee. A group of friends must battle an ancient evil in the summer of 1960, and I can't say anything else. I'm psyching myself up to pick it up by the end of the year.
1. The Scary Stories to Tell in the Dark collection by Alvin Schwartz
Well, guys, this is it. The one that started my hatred for horror. But I say that with love. My 3rd grade teacher (who is the person that ignited my love of books) used to read us stories from these books on rainy days when we had to stay inside. After checking them out from the library after he read the first book, the first thing I realized was that the illustrations are ABSOLUTELY HORRIFYING. Talk about the stuff of nightmares! To this day, I still can't look at the illustrations. And because I'm looking out for you, I'm only using one of the least scary illustrations in one of the books.
You're welcome!
Those are my picks for Halloween reads. I hope you enjoyed it as much as I enjoyed compiling the books!
What are some of your favorite stories in time for Halloween?