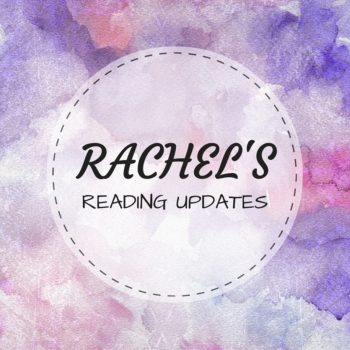 Today, I get to share two of my newest favourite books! I rarely find books that I can get so buzzed about – yes, I know that it's largely my fault and I'm the teeniest bit too fussy – but there's not much I can do to change that. When I do find a book I love, I love it, so the fact that I almost didn't even pick both of these books makes me so much more excited to have found them.
---
The Thousandth Floor by Katherine McGee:
The Thousandth Floor
by
Katherine McGee
Series:
The Thousandth Floor #1
Published on
30th August, 2016
by
HarperCollins
Genres:
Young Adult
,
Dystopian
,
Science Fiction
,
Suspense
Format:
eARC
Source:
Edelweiss
Amazon
|
BookDepository
|
Goodreads
Welcome to Manhattan, 2118.

A hundred years in the future, New York is a city of innovation and dreams. But people never change: everyone here wants something…and everyone has something to lose.

Leda Cole's flawless exterior belies a secret addiction—to a drug she never should have tried and a boy she never should have touched.

Eris Dodd-Radson's beautiful, carefree life falls to pieces when a heartbreaking betrayal tears her family apart.

Rylin Myers's job on one of the highest floors sweeps her into a world—and a romance—she never imagined… but will her new life cost Rylin her old one?

Watt Bakradi is a tech genius with a secret: he knows everything about everyone. But when he's hired to spy by an upper-floor girl, he finds himself caught up in a complicated web of lies.

And living above everyone else on the thousandth floor is Avery Fuller, the girl genetically designed to be perfect. The girl who seems to have it all—yet is tormented by the one thing she can never have.

A breathtakingly original series filled with high-tech luxury and futuristic glamour, where the impossible feels just within reach. But in this world, the higher you go, the farther there is to fall….
I received this book for free from the publisher or author in exchange for an honest review.
This does not affect my opinion of the book or the content of my review.
Books like this remind me that not every book needs to be flashy or fancy to grab my attention. Sometimes simple character-driven dramafests work just as well as the most twisty thriller or action-packed dystopian to entertain me. I can definitely see why this book is rubbing so many readers the wrong way but I just fell in love with the characters and story too much to care.
The storyline was completely addictive. It read more like a contemporary than a mystery but the prologue – in which we see a girl falling to her death off the Tower's roof – created this underlying tone of suspense throughout the book. We knew that someone was going to die at the end of the story so the whole time the story was unfolding you were trying to piece together who is going to fall and why. Each of the characters also had separate romances and plotlines so there was this fantastic interlocking puzzle of events happening. Some romances spoke to me more than others – particularly Eris, Avery and Rylin's- and I loved seeing situations from more than one perspective. It really helped make the story unputdownable and addictive.
It also found it ridiculously hard not to get sucked into the lives of these characters. While there is enough difference in the character's personalities and lives that it would certainly be easy to lean towards one or two characters' plotlines, I thought that all of the characters balanced each other out pretty well. With that being said, Avery and Eris were probably my favourite characters. Their struggles felt very realistic and I loved seeing their development across the story. Rylin was an interesting character and the perspective she brought to the story really balanced out the extremes of Avery's lifestyle. Watt and Leda definitely had their moments. I think Watt could have done with a bit more backstory or development, and Leda definitely got harder and harder to connect with as her character arc unfolded but her perspective was much needed. I really think adding Cord's POV would also have worked wonders.
The futuristic society that McGee has created was perfect. It was so realistic! I could 100% see this happening in the future. The technology wasn't too far-fetched like it normally is in these sorts of books. I loved seeing how lazy and dependent we get in some aspects like we know we will. I also thought that the progression of society's morals was handled well. We've advanced in so many ways and stagnated in others. It was just brilliantly handled in my opinion.
What stopped me from giving it a higher rating, however, was three little things:
• Rylin's romance had some elements of cheating in it which I am never down for.
• Watt's background was not as elaborate as the other characters and I wanted to know more about him as both a midTower occupant and with his family life.
• Atlas definitely needed more character development for me to truly fall in love with him.
I thought this was addictive and interesting read. The ending was a bit of a sucker punch to the gut. I have so many questions, especially about Atlas so I'm glad to hear there is a sequel in the works. I think that McGee's writing for a debut author was impeccable. The futuristic society of the Tower provided the perfect backdrop for this type of story and it was just so easy to get sucked into the lives of these characters – especially Avery and Eris. I definitely will be seeking out the sequels as soon as possible. I'm so impressed!
Recommend For Fans Of Or Up Next: 
---
Highly Illogical Behaviour by John Corey Whaley:
Highly Illogical Behaviour
by
John Corey Whaley
Published on
10th May, 2016
by
Dial Books
Genres:
Contemporary
,
Young Adult
Format:
Hardcover
Source:
Library
Amazon
|
BookDepository
|
Goodreads
Also by this author:
Highly Illogical Behavior
,
Highly Illogical Behavior
Sixteen-year-old Solomon is agoraphobic. He hasn't left the house in three years, which is fine by him.

Ambitious Lisa desperately wants to get into the second-best psychology program for college (she's being realistic). But is ambition alone enough to get her in?

Enter Lisa.

Determined to "fix" Sol, Lisa steps into his world, along with her charming boyfriend, Clark, and soon the three form an unexpected bond. But, as Lisa learns more about Sol and he and Clark grow closer and closer, the walls they've built around themselves start to collapse and their friendships threaten to do the same.
I recently read Whisper to Me and fell in love not only with the characters and the story but its heart-wrenching portrayal of mental illness. I didn't think I'd find the book to rival it for years, let alone a mere few weeks later. Highly Illogical Behaviour in almost every way completely the opposite to that story but what ties these two books together is their portrayal of mental illness – agoraphobia coupled with a panic disorder in this story – in the most realistic and raw way possible. There is no romanticism or any literary liberties taken in these stories and their honesty, their relatability, is something that definitely drew me into both of these stories.
What made me truly fall in love with HIB, however, was the characters. Solomon is my precious little cinnamon roll and no one – no one! – shall harm him. I completely fell in love with his ridiculously adorable and dorky sense of humour. His bluntness about his own mental illness came as such a surprise and was something I didn't know I needed in my life until now. I loved that he recognised his own limitations and never made empty platitudes to the people in his life about his condition or possible recovery. At the same time, though, he was able to celebrate his victories and knew when he was able to push himself. He was so self-aware! It was wonderful getting see how he grew over the story and I 100% – without a shadow of a doubt – fell in love with him… even if he likes Star Trek instead of Star Wars.
Clark was my other little cinnamon roll of preciousness. God, he is literally my favourite type of male character. No matter how often he was underestimated because he was a good-looking and an athlete (even if that sport is water polo), he remained the sweetest, most sincere person to grace this earth. I loved how carefree and easygoing he was but also how he had this massively dorky side and completely read social situations wrong, saying things he probably should have thought twice about. His sense of humour made me laugh out loud, and – again – his development across the story was nailed. I would literally date him in a second flat. I'm calling dibs…
I know that Lisa – our other protagonist/narrator – was a sore spot for most readers and I can definitely see why. She is one of those driven characters who know exactly what they want and will stop at nothing to get it. In another story, she could have been a villain or evil overlord but that's also something I loved about her. Yes, the decisions she makes at the beginning of this story are selfish and unethical – that is something completely irrefutable – but she learns from her mistakes. She grows to understand why the choices she made were not the right ones and in the end, what more can you ask from a character? No one is perfect but the people that get the closest are the people who learn from their past and continue to evolve as a human… just like Lisa. I think that's why I really came to care for her character in the end. Was she the most lovable character? Definitely not. But I admired her passion and ambition and thought that her development made her a much richer character.
I also need to point out how bloody well-done the family dynamics of this story were handled. Solomon is very lucky to have the most supportive and beautiful parents and grandmother – who I thought was absolutely wonderful, in particular – that I have personally read about. I loved their complexity and that they played an important role in the story. They were the right blend of parental and friendly and wow, the banter that Solomon had with his family was just so darn adorable. I wish more YA books had such a beautiful emphasis on familial relations.
The plot itself was completely character-driven. There was a climax which was a little predictable but the ending could not have been written better so it more than made up for it. The pacing was a little weird at times with the general passing of time feeling a little rushed, but I can see that the repetitive nature of Solomon's daily life would have gotten quite tiresome if too long was spent on it. The ending is a little open but it was the right amount of open in my opinion. Enough aspects of the story were tied up that you weren't left completely hanging but there was still the room for a little bit of… hope, I guess.
Literally, the only thing that stopped me from giving this five stars was that from the synopsis alone you can tell what the point of conflict in this story is going to be: Solomon uncovering Lisa's selfish reason for instigating their relationship. I hate predictability so this was more than a little infuriating for me, especially because every other aspect of this story was so darn glorious.
If you couldn't tell, I loved this book! The writing captured the tone of this story perfectly. I completely fell in love with the characters – especially Solomon and Clark – and admired the way that Whaley managed to develop all of them so successfully across the story, even Lisa. There was honestly so little to fault that I would recommend HIB to anyone who enjoys contemporary stories (especially when they are largely character-driven) or has any interest in mental illness. This is definitely something that should be on your radar!
Recommend For Fans Of Or Up Next: 
---
Have you read any of these books before – thoughts, if so? What your most recent favourite read? Obviously, mine are these two! If you've read any five-star worthy books lately let me know in the comments below. I'd love to hear from you!
Latest posts by Rachel Lightwood
(see all)