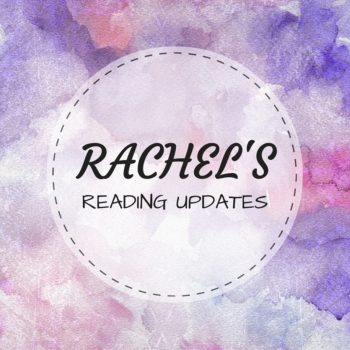 This is kind of a completely random, mixed bunch of books to be honest. They were all published in November, but some in 2016 and some in 2015. They're all also a kind of fantasy… sorta. There's a steampunk book and I don't think that really counts but anyway, let's just pretend that it makes perfect sense to group them all together and proceed, haha.
---
Of Fire and Stars by Audrey Coulthurst
Of Fire and Stars
by
Audrey Coulthurst
Published on
22nd November, 2016
Genres:
Fantasy
,
Young Adult
,
Romance
Format:
eARC
Source:
Edelweiss
Amazon
|
BookDepository
|
Goodreads
Also by this author:
Of Fire and Stars
Betrothed since childhood to the prince of Mynaria, Princess Dennaleia has always known what her future holds. Her marriage will seal the alliance between Mynaria and her homeland, protecting her people from other hostile lands. But Denna has a secret. She possesses an Affinity for fire—a dangerous gift for the future queen of a kingdom where magic is forbidden.

Now, Denna must learn the ways of her new home while trying to hide her growing magic. To make matters worse, she must learn to ride Mynaria's formidable warhorses—and her teacher is the person who intimidates her most, the prickly and unconventional Princess Amaranthine—called Mare—the sister of her betrothed.

When a shocking assassination leaves the kingdom reeling, Mare and Denna reluctantly join forces to search for the culprit. As the two become closer, Mare is surprised by Denna's intelligence and bravery, while Denna is drawn to Mare's independent streak. And soon their friendship is threatening to blossom into something more.

But with dangerous conflict brewing that makes the alliance more important than ever, acting on their feelings could be deadly. Forced to choose between their duty and their hearts, Mare and Denna must find a way to save their kingdoms—and each other.
I received this book for free from the publisher or author in exchange for an honest review.
This does not affect my opinion of the book or the content of my review.
Of Fire and Stars has been getting a lot of negative reviews lately despite being one of the year's most highly anticipated debuts. Every single one of my friend's review of this book contains the word 'disappointing' and I can see why. This book promised to be a dark and enthralling fantasy but it is more of a light-hearted romance- and character-driven fantasy… which was probably why I adored it so much more than everyone else. These sorts of fantasy are my jam at this time of year! I'm in no mood for a long drawn-out political fantasy with the amount of intense studying I am currently in the middle of. I could not have asked for a more apt story.
One of my favourite things about this book was the writing. For a debut, I have to say that I am impressed! The way that the two perspectives – our protagonists, Mare and Dennaleia – were written was incredible. There was a slight overlap, which is something that would normally irritate me, but the author used these moments to show how a single event can be interpreted differently, depending on the observer. There was a moment where Mare thought that Dennaleia was cowering in the corner to save herself but Dennaleia was actually shielding her sister and trying to recover from using magic. It may seem minor but I loved how these moments showed the differences in personality of our two protagonists.
I normally tend to favour a particular protagonist when there are multiple perspectives but I could not choose who I admired more: fierce and unflinching Mare who stood for what she believed and never let herself get bossed around or Dennaleia who used her intelligence to make her kingdom a better place for all. I really loved seeing these characters develop across the story as they were confronted with numerous challenges. Their relationship was also very well-written. It was the perfect amount of slow-burning tension. It developed from this sort of mutual indifference to friendship to… more. I thought that this made their relationship so much more believable. It was also good that they were conscious of Dennaleia's betrothal. I wholeheartedly shipped them!
I know that the plot was a major annoyance to a lot of reader but I think your enjoyment of it will depend on what you want to get out of this story. Personally, I went into this story wanting something entertaining and I think this story definitely achieves that. The mystery and romance was balanced out well. However, if you wanting extensive world-building and layers of political intrigue, you will be disappointed. Would I have liked for the world and magical system to be fleshed out a tiny bit more? Definitely. At the same time though, I liked that the world was simple enough to understand with relative ease. I was never confused about any of it – which is always nice – and I think it's also believable that our protagonists would have been a little naive to the outside world seeing as they were technically not even allowed to leave the palace grounds. While the ending was also satisfying, I do hope that we are given a sequel (which will allow us to explore the world more too)!
With all that being said, there were two things which did slightly irritate me. The most irritable thing was the secondary character's lack of development. We focused on our two protagonists to the extreme and while I enjoyed them both as characters, I do think spending time on fleshing out the major secondary character would really have helped to bring the story and world to life. At the very least, I think we needed more Thandi and Nils. They were both present for a lot of the story but I never thought was got to know them on the level we should.
The other thing which annoyed me was how this fantasy world continued to perpetuate stereotypical gender roles but completely accepted m/m and f/f relationships. I love that an author finally wrote about a fantastical f/f romance but at the same time, I was confused by the fact that all of this world's arranged marriages were all m/f. They also made Dennaleia participate in stereotypically feminine activities like poetry reading and embroidery despite her dislike for it. I thought this was a really odd balance. Surely, the idea of an arranged marriage is to unite countries so the fact that Dennaleia was forced to marry Thandi instead of Mare befuddled me. Was it simply because she could not produce an heir that way? If so, why wouldn't they just have married Thandi off to someone else and kept the Mare/Dennaleia relationship seeing as it still bonded their two countries? I don't know if I'm oversimplifying the situation or something but I did find it a little confusing.
I was surprised by how much I enjoyed Of Fire and Stars and thought that it was a really strong debut. Coulthurst's writing style was incredible and she really succeeded in bringing Mare and Dennaleia to life. Their relationship was so well done and the plot as a whole was incredibly entertaining. Apart from some minor complaints about the secondary characters, I was definitely impressed with this book and will certainly be anticipating Coulthurst's next release.
Recommend For Fans Of Or Up Next: 
A Princess of Thorns (Stacey Jay)  •  Ranger's Apprentice (John Flanagan)  •  A Stolen Kiss (Kelsey Keating)
---
Timekeeper by Tara Sim
Timekeeper
by
Tara Sim
Series:
Timekeeper #1
Published on
8th November, 2016
by
Sky Pony Press
Genres:
Steampunk
,
Young Adult
,
LGBT
Format:
eARC
Source:
Edelweiss
Amazon
|
BookDepository
|
Goodreads
Also by this author:
Timekeeper
Two o'clock was missing.

In an alternate Victorian world controlled by clock towers, a damaged clock can fracture time—and a destroyed one can stop it completely.

It's a truth that seventeen-year-old clock mechanic Danny Hart knows all too well; his father has been trapped in a Stopped town east of London for three years. Though Danny is a prodigy who can repair not only clockwork, but the very fabric of time, his fixation with staging a rescue is quickly becoming a concern to his superiors.

And so they assign him to Enfield, a town where the tower seems to be forever plagued with problems. Danny's new apprentice both annoys and intrigues him, and though the boy is eager to work, he maintains a secretive distance. Danny soon discovers why: he is the tower's clock spirit, a mythical being that oversees Enfield's time. Though the boys are drawn together by their loneliness, Danny knows falling in love with a clock spirit is forbidden, and means risking everything he's fought to achieve.

But when a series of bombings at nearby towers threaten to Stop more cities, Danny must race to prevent Enfield from becoming the next target or he'll not only lose his father, but the boy he loves, forever.
I received this book for free from the publisher or author in exchange for an honest review.
This does not affect my opinion of the book or the content of my review.

Timekeeper was one of those books that is just so much fun and so easy to fall in love with that you don't want to have to actually think about dissecting it for a review. I know that if I were to put on my more critical eyes and reread this story I would be able to pluck out a few things to complain about but, at this moment, I'm sitting here and beaming because I fell in love with these characters and this world too much to complain.
The characters were just so perfect. Danny, our protagonist, was written so incredibly well. His anxiety and PTSD – following an accident which nearly caused his death – was portrayed perfectly. He was raw and rough at the edges but it made him such a real character in my eyes. I loved that he had a hidden strength inside him that we got to see develop across the story and that his struggles (especially because he was also grieving the loss of his father) were also given proper attention. He really came to believe in himself by the end of the story and well-written character growth/development is my favourite thing of all time (so that made me super happy)! Danny's short fuse did irritate me a little at times though. He made some impulsive decisions on a few occasion that made me shake my head but I was simultaneously pleased that he flawed enough to give him depth as a character.
Colton was such a little cinnamon roll. If you love August from This Savage Song, you'll love Colton all the same! They both have this magical quality to them – after all, Colton is a clock spirit – but he still managed to have this wholesome human side to him as well. I loved that Colton was a little naive and uncertain at times. It was realistic that he didn't have a big, vibrant or dominating personality seeing that he had lived by himself for a very long time and had never even left his tower before/experienced life beyond its borders. I love his thirst for knowledge and stories and that that he also had this slightly alarming, primal side to him as well (like we saw when he got jealous). It reminded us that we could never quite forget that he wasn't quite human.
Both the platonic and romantic relationships in this book were handled so well. Danny's relationship with Cassie was on point. I always love seeing a believable f/m best friendship with no hints of romance. Cassie was so supportive of Danny and, as a whole, she was quite a lovely addition to the story's cast. I hope she gets even more of a spotlight in the sequel. The romance was also just…
Colton and Danny were literally the most adorable little things! The development of the relationship was perfectly paced but I also loved seeing their struggles, as cruel as that sounds. Colton's nature as a clock spirit came with a lot of difficulties and they both had to compromise to make their relationship work. It was nice to see them both work through their problems and I cannot wait to see how it is going to fair in the sequel.
The storyline was just fascinating. It's based on the premise that time itself is tied to physical clock towers. Time can be fractured, twisted, manipulated and even Stopped if you tamper with your local clock tower, meaning that if you were to steal a numeral from a clock face that hour would actually go 'missing' in time too – as in, time would skip from one o'clock to three o'clock if you stole the two. I don't know about you but I have never read a concept like this before. I found it absolutely fascinating! I loved that it intertwined with this new mythological lore and that, as a result, time always played a monumental role in shaping English culture. Exploring this world was so illuminating and enthralling. I was hungry for answers so the fact that our protagonist, Danny, was a clock mechanic (which allowed us to explore the clocks further) worked perfectly. There was never a moment where I was bored or lost. I was completely glued to my seat, flipping through this story with ease. It was a definite page-turner.
The one thing that I think could have been improved upon is the time setting. The Victorian era is a rich period of history and somehow this story didn't quite capture its atmosphere like I would have hoped. What the author said in the author's note was perfect and solved so many queries I had but at the same time, I think this story may have worked better if it had been set in a fantasy world that drew inspiration from the Victorian era instead. Some of the liberties the author had to take were just a little too far-fetched and combined with the fact that this story had magical creatures of a sort – clock spirits – it just would have made more sense for the story to have a unique world as its setting.
This was such a fun and delightful read. It was gritty and raw at the same time as being entertaining and feel-inducing. I loved all of the characters and the plotline. I struggled with some aspects of the world-building but as a whole, I'm thoroughly impressed with Sim's storytelling. For a debut author, she has so much potential and I hope to see more works of her out soon – both within this world and outside.
Recommend For Fans Of Or Up Next: 
Magic Bitter, Magic Sweet (Charlie N. Holmberg)   •  Jackaby (William Ritter) •  Spare and Found Parts (Sarah Maria Griffin)
---
Acne, Asthma, and Other Signs You Might Be Half Dragon by Rena Rocford:
Acne, Asthma, and Other Signs You Might Be Half Dragon
by
Rena Rocford
Published on
23rd November, 2015
by
Curiosity Quills Press
Genres:
Urban Fantasy
,
Young Adult
Format:
eARC
Source:
Publisher
Amazon
|
BookDepository
|
Goodreads
Also by this author:
Acne, Asthma, And Other Signs You Might Be Half Dragon
Allyson fights acne, not trolls. As an inhaler-carrying member of the asthma society, she just wants to meet the father who turned her mother into a paranoid, move-across-the-nation freak. Now she's trying to fit in at yet another school, but for the first time in her life, she has a best friend, Beth. When Allyson accidentally spits fire at kidnappers in the mall, she realizes why her father isn't in the picture: she's half dragon. Her acne? Emerging scales. Her asthma? The side effects of her dragon's fire breath. Instead of freaking out, unflappable Beth reveals her own troll heritage and explains how things work with the supernatural creatures hiding within the modern world of smartphones and skyscrapers.

When trolls kidnap a unicorn, Beth gets blamed. Allyson is determined to prove Beth's innocence and keep her friend off the unicorn chopping block. When they start looking for the kidnappers, they get a call from the last person they expect: Allyson's father. He tries to warn them off, but he's been put under a spell by the kidnappers to keep the victims from escaping. Nothing short of death can stop him. Now Allyson must choose between killing the father she's always dreamed of, or letting her best friend die for a crime she didn't commit.
With its quirky title and gorgeous cover, I expected this story to be more magical and adventurous than it was in reality. I did like the premise – an hidden society of shapeshifting dragons, unicorns, gryphons, trolls and more are in turmoil – but its execution left a lot to be desired. The plot and pacing was a little too haphazard for my taste. The beginning really left a sour taste in my mouth which is honestly the most likely reason why I could just not get into this story.
I can only suspend my disbelief so far in books – even urban fantasies – and cannot, for the life of me, understand characters who react so mildly when they are told they are part magical creature or from another world. (etc.). Allyson barely battered an eyelid when she started accidentally started breathing fire and her best friend came out as half-troll. I get that Allyson dismissing Beth's crazy claims would have delayed the story but seriously, what sane person would not scoff or laugh hysterically or in some way react to that sort of information? It's ridiculous how easily she took all that on board. Freaking unicorns exists and she just… accepted it so easily. I couldn't believe it!
I also did not like the way Allyson's dragoness was portrayed in general. It was never explicitly stated what her abilities were but somehow – all of a sudden – she would just be able to fly or be super stealthy. How she knew how to do this – or even what powers she was meant to have as a dragon (seeing as she'd never meet one before and neither had Beth) – was glossed over. It really bugged me how little this part of the story was developed. I didn't understand the 'moulting' either. Why would her skin be growing scales when she could just swap between her dragon and human forms? Did I miss all of this information somehow? I honestly felt like I knew more about gryphons than Allyson and that irritated me. I'm not even going to mention how confused I am about the general policies of ruling/policing within the kin world. I have too many questions.
The plot was quite… all over the place? I don't know how else to describe it. It took off in a bunch of really weird directions but never seemed to be following a particular end goal. There were so many moments when I didn't completely understand what was happening. I don't know if I just zoned out for certain sections or what but suddenly the characters would be in a new location or off doing something and I'd be frantically trying to find out why. I will say that final scene was very action-packed and thrilling. If only more of the story had been like that!
I don't think it helped that I never really felt attached to the characters. I think this is mainly due to the writing style to be honest which tried to be modern and sassy but failed, epically. It came across as a very 'try-hard'. I just didn't find Allyson funny in the slightest so the entire tone of her voice was almost cringe-worthy. The minor romances attempted towards the end of the story, especially between John and Beth, were also frustratingly unnecessary and underdeveloped. They made me dislike the characters even more. Also, Absent Parent Syndrome much? I did not like the way that Allyson's mother was written at all. She didn't do anything when her daughter disappeared nor did she tell Allyson anything about her inheritance – even when she found out about it on her own. Bad parenting 101.
While the last 20% of the book was definitely more action-packed and exciting than the rest of the book, Acne, Asthma, and Other Signs You Might be Half Dragon was poorly executed as a whole. I did not like the plotline or the world-building because I spent too much of my time in disbelief or simply confused. The writing style was not to my tastes and tried way too be hard to appear 'up with the times'. The characters, especially Allyson, were also underdeveloped. I wish I enjoyed this one as much I thought I would but sadly, I'm quite disappointed.
Recommend For Fans Of Or Up Next: 
Talon (Kulie Kagawa)   •  The Lightning Thief (Rick Riordan) •  The Summoning (Kelley Armstrong)
---
QoTD: Have you read any of these before? If so, thoughts? Timekeeper has reminded me of my love for steampunk which is a genre I seemed to have abandoned this year. If you know of any 2016 releases with steampunk elements, please leave a comment. I'd love to know!
Latest posts by Rachel Lightwood
(see all)