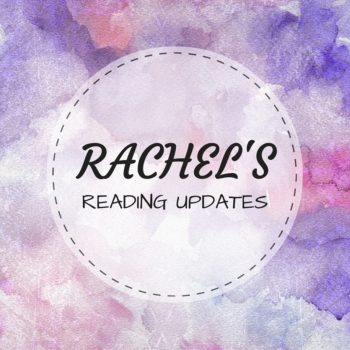 If there's anything I can give myself a pat on the back for this year, it's definitely my ability to marathon all the series and just completely smash them out. It's, umm, been a process getting to this stage. I'm somewhat infamous for not finishing series I adore. This year, I've just been working on it and it's really paid off. I think all of the series I've started this year, I've managed to finish within the month – or least catch up to the sequel that needs to be published next. One of the series I managed to get to recently was Jodi Meadows' The Orphan Queen duology. I've been wanting to get to this one for awhile now but I waited for The Mirror King to release so I could marathon them. This was actually my first experience with this author (I haven't read her New Soul series yet), but it certainly will not be my last.
---
This is going to be short and snappy. Why? Because I only have good things to say about this book. Well, as a whole. If I were to break it down a little more, I'm sure I could find some things to complain, but all together? I thought this was a treat! The characters were interesting. I liked getting to know Wil. She was smart and savvy, but also a little naive and driven to the point of obsession. I liked getting in her head to see how she was coping with coming face to face with her past. Maybe it's because I'm currently watching Revenge, but this take back what's our trope in epic fantasies is right up my alley ATM. The secondary characters were also developed perfectly. I love Tobiah (especially), but James made me laugh and Melanie was a great addition to the cast. I also loved that the writing was simultaneously elegant and breezy. While I usually prefer my epic fantasies to be more on the 'wordy' side, this time, the simplicity of the writing style worked for me. I did have some questions left unanswered about the magical system of this world, but the overall storyline was fast-paced and enthralling. They were a great blend of character-driven moments and action. The romance made me swoon. I didn't think it was 100% necessary, and I hated that the complicated nature of the couple (you know what I mean if you've read this). My biggest problems were definitely the world-building and the breezy writing style. Going into more depth wouldn't have hurt. I wanted to know more!
And that's definitely why I picked up the sequel as soon as I could. I was so surprised to see this was only going to be a duology! Don't get me wrong, I adore duologies (much more than trilogies or longer series), but they aren't common for epic fantasies.
---
Dammit. I honestly did not expect to dislike this book. I'm actually rather bummed out about it! The Orphan Queen was such an entertaining read. I fell in love with the characters, and I was so intrigued by the plotline. I truly though it had the potential to become something really amazing… but it didn't hit that mark for me. At all. *pouts*
Reasons Why The Mirror King Was a Disappointing Finale:
1. The pacing was off. I liked that the story began right from the end of the previous book – though that may have been a little confusing for readers who had to wait the year for its release? It was definitely hooking and emotionally impacting… but after that, it was hard to get into. The plotline was messy and really just all over the place for at least the first 65% or so. The storyline was plodding. It just never seemed to have any momentum. It kind of just stagnating in this preparatory state, seemingly waiting for something exciting to happen to kickstart it… and that exciting thing didn't happen until the 85% mark. The ending was undeniably action-packed and 100% more entertaining and engrossing than the rest of the book but it was too little, too late.
2. The ending was a non-ending! *growls with frustration* Open endings aren't always bad, but they very rarely work in fantasies. They're just too unsatisfying. We've invested a lot of time getting to know these characters and this world… and we barely get a resolution? Not fair! If the pacing had been better than there would have been more than enough time to wrap everything up. This ending just felt lazy – the author didn't know how to solve the problem realistically, so she didn't. Not. Cool.
3. The unanswered questions and lack of world-building. This is kind of tied to the point above, but the I'm still so damn confused about this Wraith situation. We had a whole sequel to explore what the wraith and the wraith boy situation, but we didn't get enough answers. I'm not sure what causes the Wraith or what it is exactly or… well, a lot of things. The wraith boy still confuses me, and so does the magic system. I don't understand how someone can have magic (is it hereditary or not?) and how it works. I'm just not happy that we didn't get the answers we needed!
4. The plot twists. While I admire that Jodi Meadows completely and utterly threw me with some of her plot twists, they didn't always sit right with me. They felt kind of forced, convenient answers to the problems that the characters were facing. For example, View Spoiler »Tobiah's magic. What exactly was his talent – he could just magically make things appear? If magic is hereditary, then his mother or father had magical abilities too… which doesn't make sense! And why did he not use it in secret? He could have made mirrors appear in his home city, right? I felt that it was the "reveal" of his magic was a little too convenient, and not thought out enough « Hide Spoiler.
5. The romantic drama in the first half of the book. Look, I adore Tobiah and I like Wil but the drama? Ugh. I couldn't deal with it. The cheating is still cheating – no matter the situation – and I didn't care about it as much as I wanted to. I loved them together but their world was literally falling apart around them. I just wanted them to focus on solving the Wraith problem before sucking face.
6. Wil lost her spunk. I don't know what happened but the strong-willed, kind-hearted protagonist we met in the first book lost her way in this sequel. She felt distant and cold from us readers. I didn't understand her motivations. She felt kind of jumpy and inconsistent in her thinking. I just couldn't relate to her.
With that being said, this book wasn't all doom and gloom:
• Jodi Meadows completely shocked me at three points in this story (View Spoiler »1. Meredith's death, 2. James' identity reveal – being made of magic, and 3. Tobiah is a flasher! « Hide Spoiler)… and I mean completely shocked me. I love being surprised by books so that's a massive double thumbs-up in my book.
• The romance made me smile in the second half of the story, once most of the drama had run its course. I'm not denying that it's kind of cliched and sappy, but I just adore Tobiah too much to care. It's nice seeing one thing in his life go right!
• Did I mention I like Tobiah? Yes? Well, I'm saying it again. I loved Tobiah!
• I'm still in love with this world and the concept of magic having such an ugly side. I don't think I've read about a magical apocalypse like this before, and if had been executed better, it could have been incredible.
• The last 15% was truly captivating. The action was on point, the character really grew and it made me tear up. Too bad the actual ending was so disappointing…
Overall, I don't regret giving this series a go because I did really enjoy the first book. But there's no denying that I wasn't satisfied with this finale. I'm definitely going to be checking out Meadow's other series though. She has fantastic ideas. I just hope her next/previous trilogies have better conclusions!
---
Let's Chat!
Have you read this series before or the author's previous series? I really want to read her New Soul series soon. It sounds kind of like The Host! And what do you think of duologies – good, bad, in between? Oh, and what do you think of the princess/prince trying to regain their kingdom through revenge-y stuff trope? Me? I'm loving it.
Latest posts by Rachel Lightwood
(see all)