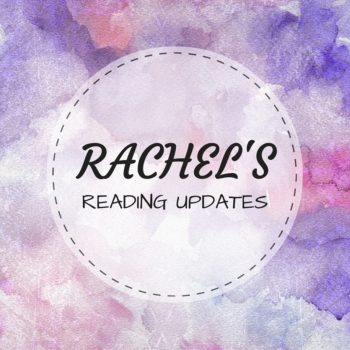 I have been absolutely spoiled with the review copies I have been receiving recently. These were both books that I was highly anticipating, especially Close Your Eyes, so thank you to Allen & Unwin Australia + Hachette Children's Books Australia for the opportunity to read these. Here are my full thoughts:
---
Close Your Eyes by Nicci Cloke
Close Your Eyes
by
Nicci Cloke
Published on
23rd February, 2017
by
Hot Key Books
Genres:
Contemporary
,
Young Adult
Format:
ARC
Source:
Publisher
Amazon
|
BookDepository
|
Goodreads
Southfield High School is oh so normal, with its good teachers, its bad, and its cliques. But despite the cliques, there's a particular group of friends who have known each other forever and know that they can rely on each other for anything.

There's the twins: Aisha, rebellious, kind, and just a tiny bit worried about what the hell she's going to do once this year is over, and Ash, smart, quiet and observant. Then there's Remy, the loudmouth, and Gemma, who's more interested in college boys and getting into the crap club in town. And then there's Elise: the pretty one.

But at the start of Year 11, when the group befriend the new boy, Elijah, things start to change. The group find themselves not as close as they used to be.

Until one Tuesday, when the students are trapped inside the school building. And one of them has a gun.
I received this book for free from the publisher or author in exchange for an honest review.
This does not affect my opinion of the book or the content of my review.

Close Your Eyes was a fascinating and realistic portrayal of friendship and the consequences of our actions. It was successful because it did not focus on the shock or 'thrill' factor of a school shooting or by any means glorify or romanticise the notion but, instead, took a character-driven direction. It carefully laid out a story that explored perspective and casualty, ultimately breaking down the bonds of teen relationships and the way in which our actions can influence the people closest to us. It was incredibly well-written and cleverly orchestrated, keeping enough information away from the readers that it left us desperately flipping the pages to find out the full story. It was thrilling and engaging but it did so in a way that never turned the school shooting factor into a plot device. Instead, it pulled the reader into the lives of its characters and made the mystery of their friendship's break down the key motivator.
Like Follow Me Back, I absolutely adored the formatting of this thriller. The use of Messenger chat logs, interview transcripts and journal entries added a whole other layer to the story. It really helped to show how we all interpret our own actions differs greatly from how those actions are received or interpreted by other people. I just wish that chat logs could have actually been set out properly. I said it in regards to Follow Me Back and I still believe it now, especially because they were such an integral part of the story. It sounds like a vain request to want the book to be more aesthetically pleasing but you cannot disagree that everyone instantly recognises the bubble message box as a text message or online message so having them separated from the bulk of the text would have added just that little bit more fluidity and clarity to the formatting. I understand that it was probably just not in the budget for this book but I think it would have been worth it.
I did find it a little hard to connect to the characters, but mainly because I, personally, disagreed with a lot of their decisions. Aisha was definitely a standout and I liked how that she was complex and three dimensional. I felt that Ash could have played a larger role in the story if Cloke wanted him to – which I personally did – and I did find Gemma and Remy to be a bit… unlikeable. However, none of the characters were by any means unrealistic or poorly written. In fact, I admired Cloke for making somewhat unlikable characters realistic and engaging, not matter how much I personally baulked at their actions. Cloke also to capture the general tone of all the teen characters' monologues and conversations. I also really appreciated the nuanced perspectives. I will say that some of the Messenger chats were the teensiest bit over the top but only by the slightest smidge, not enough to really bother me. As a whole, Cloke did quite a fantastic job of differentiating the actions and thoughts of each of the six characters.
Ultimately, this book argued the value and importance of perspective. It showed me the consequences of making decisions based on selective evidence, how we can pick and choose the right moments to shed a particular light on an event and shape it to suit our whims. We so often assign blame without considering the wider consequences, even amongst our family and friends, and this novel showed us how easily we forget that our actions are not meaningless. Every choice we make, every time we speak out loud or interact with someone else, we create a moment and while that moment may seem insignificant or meaningless at the time, it is still a moment capable of holding weight, of shaping and defining, someone else's life. Is it our responsibility consider this every time we act? Are we responsible for the way other people's interpret or react to our decisions? That is the question that Close Your Eyes raises and it did it so, so well.
The reasons that it did work so well? It forms no conclusions of its own. Cloke allowed her readers to decide what factors led to the end scene unfolding in the manner it did. Was it the shooter's choice to do what they did – and therefore, their fault – or, because their motivations hinged on the actions of some of the other characters, were they just as responsible? Only partially responsible? It is up to readers to make their decisions on that and that they in which Close Your Eyes was written allowed that to happen. It broke down the concept of perspective and truly wrote a thought-provoking and captivating read.
While this novel may not be for everyone, it affected me in ways I did not expect. It made me reconsider my attitudes towards what constitutes a supportive relationship. It made me question my idea of causality and blame. It made school shooting seems so much more than the media presents them. I found myself engaged and enthralled by the writing style. I enjoyed the characters, particularly how Cloke managed to capture the essence of somewhat unlikable characters and make them feel real and present in the story. The formatting was clever and used social media perfectly. I just wish that they author had been given the printing budget to properly set out the chat logs and journal entries, etc. I will definitely be anticipating Cloke's next novel.
Recommend For Fans Of Or Up Next: 
---
Contagion by Teri Terry:
Contagion
by
Teri Terry
Series:
Dark Matter #1
Published on
18th May, 2017
by
Hachette Children's Books
Genres:
Dystopian
,
Science Fiction
,
Young Adult
Format:
ARC
Source:
Publisher
Amazon
|
BookDepository
|
Goodreads
Callie is missing.

Her brother Kai is losing hope of ever seeing her again. Then he meets Shay, a girl who saw Callie the day she disappeared, and his hope is reignited.

Their search leads them to the heart of a terrifying epidemic that is raging through the country.

Can Kai and Shay escape death and find Callie?
I received this book for free from the publisher or author in exchange for an honest review.
This does not affect my opinion of the book or the content of my review.
Contagion was a fast-paced dystopian read that was somewhat entertaining but largely failed to capture me. I had heard nothing but amazing things about Terry's debut trilogy so I had slightly higher expectations for her latest series. The story did start off on the right foot but my disconnection with the characters made the story's pace slow down considerably. I never felt that the plot had the sense of urgency it desperately needed and the characters were either underdeveloped or not particularly likeable.
I definitely found that my biggest problem with Contagion was that the writing was completely unemotive. I felt disconnected from the story because I felt nothing towards the characters or their relationships. Terry had the opportunity to write a really gritty, compelling story about an apocalyptic situation that could very possibly happen one day and she just didn't manage to capture that sense of urgency. There was a lot of things happening in this book and a lot of those things were dark and gruesome so I wanted to fear for the safety of the characters. I wanted to be disgusted by the scientists' actions and the government's shifty, self-serving policies. I wanted to be sickened by the very idea that something so horrific could happen in modern day Europe – or modern day anywhere, really – but Terry failed to hit that mark and it really took me out of the story. I was simply not emotionally invested in the plotline like I should have been. Also, the character's reactions to the events happening to them were so… toned down? I never felt that Shay's grief was all the genuine and Kai's reaction to his sister's "altered state" was underplayed. The fact that they were witnessing so much death, so much destruction, at such a tender age was never really tapped into. I cannot imagine how traumatising surviving such a situation would be but I found that did not come across as hard-hitting or realistic as I would have liked.
Like I said, the characters themselves were just not that great either. Shay was dull. I never felt that we got to know her. She had… no personality. She claimed to like science but her knowledge of it – particularly her supposed fascination with physics – seemed rudimentary at best and she talked about random facts and theories that were meant to be impressive but were just common knowledge. I am pretty sure everyone who has had a basic secondary education knows about basic atom structure or genetics and the Schrödinger's cat paradox is pretty well-known. Hell, even if you'd only watched Big Bang Theory you'd be familiar with it! Maybe the science of the epidemic was dumbed down for a wider audience to enjoy? If that is the case, I am disappointed that they think so lowly of the YA community but regardless of that, I felt that Shay hid behind her new abilities and had little else to offer the story.
Callie was not that much better. I always felt the need to skim her chapters, especially towards the end of the story where she basically had the glorified role of playing Shay's walking, talking pair of binoculars. With that being said, Callie did have a bit more oomph to her. I liked that she was much more transparent and emotional but at the same time, she was kinda annoying? Maybe it was just her younger age but she seemed a little childish and impulsive at times. I didn't quite connect with her like I wanted to. Kai was definitely my favourite character. He had the most realistic approach to the situation and seemed to be genuinely sweet and good-natured. His relationship with Shay was so out of the blue though. They had no time to connect before they were thrown together and I just did not ship it. It was underdeveloped and for some reason, the age gap – even though it's literally just two years – bothered me a lot.
The plot definitely had its moment. I genuinely wanted to know more about the epidemic and how Shay and Kai were going to survive it but I did feel that it was rushed and tropey for its majority. The beginning definitely set the tone for an entirely different sort of book and I probably would have preferred if it had been a straight-out thriller, rather than a sci-fi/apocalyptic story. From here, the rushed relationship between Shay and Kai pulled the story in weird directions and I never felt truly onboard. I did enjoy seeing how Callie's storyline played out but in the end, I felt that there were just so many loose ends and unanswered questions that I didn't enjoy myself. I wanted something much more logical and clear-cut. Terry tried to set herself apart from the dystopian game by introducing some odd, unique elements but she definitely lost me by the end of the story.
I think this was an okay read but it fell a little flat. Maybe my expectations were too high but I never quite connected to the story or the characters. The pacing felt a little off at times and my disinterest in the main narrating characters definitely cost me my enjoyment of the story as a whole. I liked that Terry attempted to do something different but in the end, the little errors all added up and I just did not personally click with Contagion. I am interested in seeing where the sequel will take the characters but I will not be eagerly anticipating it.
Recommend For Fans Of Or Up Next: 
---
QoTD: Have you read either of these before? If so, thoughts? I haven't read a good dystopian in such a long time and I am desparate to find one. If you've read a good 2017 release with dystopian elements, let me know in the comments. I'll be forever grateful!
Latest posts by Rachel Lightwood
(see all)