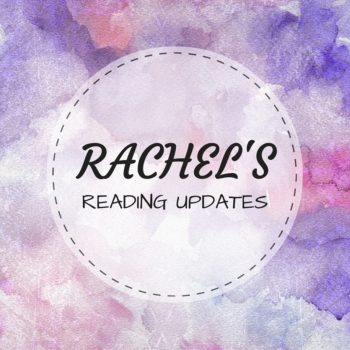 Here are three short(ish) reviews of three retellings I have read recently. Two are also recent releases and the third was a popular release last year but its sequel just came out so I'm trying to catch up on the series before I get too far behind. I love that a lot of the newer retellings are stepping away from the more traditional fairytales and getting their inspiration from (1) other cultures and their folktales, and (2) other storytelling platforms, like old movies and ballets/musicals.
---
The Gauntlet by Karuna Riazi
The Gauntlet
by
Karuna Riazi
Published on
28th March, 2017
by
Simon & Schuster
Genres:
Middle Grade
,
Steampunk
,
Retelling
Format:
eARC
Source:
Edelweiss
Amazon
|
BookDepository
|
Goodreads
A trio of friends from New York City find themselves trapped inside a mechanical board game that they must dismantle in order to save themselves and generations of other children in this action-packed debut that's a steampunk Jumanji with a Middle Eastern flair.

When twelve-year-old Farah and her two best friends get sucked into a mechanical board game called The Gauntlet of Blood and Sand—a puzzle game akin to a large Rubik's cube—they know it's up to them to defeat the game's diabolical architect in order to save themselves and those who are trapped inside, including her baby brother Ahmed. But first they have to figure out how.

Under the tutelage of a lizard guide named Henrietta Peel and an aeronaut Vijay, the Farah and her friends battle camel spiders, red scorpions, grease monkeys, and sand cats as they prepare to face off with the maniacal Lord Amari, the man behind the machine. Can they defeat Amari at his own game…or will they, like the children who came before them, become cogs in the machine
I received this book for free from the publisher or author in exchange for an honest review.
This does not affect my opinion of the book or the content of my review.
The Gauntlet was one of my most highly anticipated releases of the year. The premise of retelling Jumanji, one of my all-time favourite childhood movies, with steampunk + Middle Eastern influences sounded too good to be true… which, in the end, it was. I know that I am definitely a black sheep with this opinion but I just did not enjoy this book as much as everyone else seemed to. I struggled to even make it to the end of the story! It was undeniably enjoyable but I just did not enjoy it that much.
The story was incredibly plot-driven and while I usually prefer my stories to have more of a focus on the characters, I could have forgiven that if the plotline had actually been interesting. In theory, I did enjoy exploring the world of Gauntlet with Farah. Riazi managed to capture the vibrancy of the Middle Eastern-inspired setting and it was a treat to see a such a rich, gritty non-Western fantasy world dripping with effortless diverse elements… but there is only so much a pretty backdrop can do. It cannot hide a boring plot and that was my main problem with this book: it was boring. I loved the idea of having to face three incredibly difficult, life-threatening challenges to win the game. It gave me HP & the Philosopher's Stone feels (!) but the challenges were so mild it made me cry. They were dull! There was not a single shred of urgency to them. One of them was literally a taste test… No, I'm not kidding. How am I meant to be scared for these kids when they are literally just tasting desserts? Is that really anyone's idea of terrifying? It was incredibly underwhelming. I know some people are going to justify this by pointing out that this is an MG fantasy, not YA, but middle grade readers are not stupid or gullible. They do not need you to dumb down plotlines or skate around life or death situations. This should not be an excuse, especially because I can effortlessly list about five MG stories right now that balance the targeted audience with a gritty, complex plotline perfectly.
My other problem was with the characters. While Farah was a decent protagonist herself, the secondary characters did not have shining personalities. I felt like we barely got to know them at all, even though they were just as central and present in the plotline as Farah herself. I don't even remember their names! Everything we knew about them was told to us by Farah's inner monologue and I really wanted to get to know them from them.
If you are looking for a gorgeously written setting or a fantastically diverse cast, The Gauntlet may be for you but I was personally disappointed. I did not connect to the characters like I would have liked to. Farah was a decent protagonist but I didn't feel like I got to know the secondary characters as well as we should. The plotline was also lacking. The gritty steampunk Jumanji retelling we were promised was… dull, to put it mildly. I was bored by the challenges and the story as a whole. I wanted more from this book but I am hopeful that Riazi's sophomore story will much better.
Recommend For Fans Of Or Up Next: 
---
The Shadow Queen by C.J. Redwine
The Shadow Queen
by
C.J. Redwine
Series:
Ravenspire #1
Published on
16th February, 2016
by
Balzer + Bray
Genres:
Retelling
,
Fantasy
,
Romance
,
Young Adult
Format:
eARC
Source:
Edelweiss
Amazon
|
BookDepository
|
Goodreads
Also by this author:
The Shadow Queen
,
The Wish Granter
Lorelai Diederich, crown princess and fugitive at large, has one mission: kill the wicked queen who took both the Ravenspire throne and the life of her father. To do that, Lorelai needs to use the one weapon she and Queen Irina have in common—magic. She'll have to be stronger, faster, and more powerful than Irina, the most dangerous sorceress Ravenspire has ever seen.

In the neighboring kingdom of Eldr, when Prince Kol's father and older brother are killed by an invading army of magic-wielding ogres, the second-born prince is suddenly given the responsibility of saving his kingdom. To do that, Kol needs magic—and the only way to get it is to make a deal with the queen of Ravenspire, promise to become her personal huntsman…and bring her Lorelai's heart.

But Lorelai is nothing like Kol expected—beautiful, fierce, and unstoppable—and despite dark magic, Lorelai is drawn in by the passionate and troubled king. Fighting to stay one step ahead of the dragon huntsman—who she likes far more than she should—Lorelai does everything in her power to ruin the wicked queen. But Irina isn't going down without a fight, and her final move may cost the princess the one thing she still has left to lose.
I received this book for free from the publisher or author in exchange for an honest review.
This does not affect my opinion of the book or the content of my review.
The Shadow Queen is one of those books that has me in a bind. I just cannot make my mind up how I feel about it! On one hand, it was so entertaining and easy to read that I had a hard time putting it down but on the other hand, there were so many elements I thought should have been more fleshed out. I was disappointed in the world-building and the romance. For the most part, I just generally wanted more from the story.
The plot draws on the type of familiar fantasy tropes that had me throwing a celebratory party, although I can see why so many people were frustrated. Personally, I think the 'lost princess has to reclaim her throne/kingdom by banding together a group of misfits and storming the castle' trope will never get old. I love it! My main problem was more to do with the way the author used these tropes than fact that she had a tropey plot if that makes sense. She just… didn't add much to them? There is a lot of things happening in this story – magic, political intrigue, wars, robberies, famines – and Redwine just never made everything feel coherent. I think she stretched herself a little too thin by trying to have multiple subplots and it affected the pacing and timing of key events. I also felt that she never quite packed the right amount of punch into important events. Aspects of the story, particularly the ogre war in Kol's kingdom, were central to the overall plotline but felt completely glossed over. I think this was because the plot had a real formulaic structure to it: Lorelei would move to a location, perform a spell/robbery, fight Irina's response and then move to the next location. Rinse and repeat. This was one of the main problems I had with Riordan's Percy Jackson series, and it really, really bugs me when authors use it.
However, I did really fall in love with the characters. Redwine wasn't scared to hit us in the feels – she even made me tear up at one point – and I felt that really made her characters shine. Lorelei was a strong, badass princess but unlike some other female fantasy characters, she had a realistic and flawed side to her. She was kinda of insecure in herself but determined and I found her a really easy character to root for. I also adored Kol. We definitely didn't get enough time with him but the focus on his internal battle – between his human side and his dragon heart – was wonderful. I just needed a little more from it to be completely satisfied. Together, I thought Lorelei and Kol's relationship was sweet but their initial meeting was so forced and made it so obvious that there were destined for a romantic subplot that it kinda soured the mood of the romance for me. I would have liked more tension.
Extra thoughts:
• I did not expect to have dragons in this story so that was an amazing addition. Shapeshifters have to be my favourite type of fantastical creature so I loved that we had a whole cultural surrounding that.
• I really adored Lorelei's relationship with her brother. He was so sweet and sassy. I definitely wish more fantasies had sibling relationships like this.
• Lorelei's magical abilities felt a little bit too Special Snowflake-ish at times.
• I am not sure where Jyn and Trugg went for so long? It was convenient to have them gone but not realistic to have them swoop in at the perfect moment.
I enjoyed The Shadow Queen a lot because it drew on so many fantasy tropes I have previously read and enjoyed, although it did follow a formulaic plotline that bothered me quite a bit. The characters were easy to root for and I enjoyed their relationship, I just wanted more from Kol and a little more pacing in their romance. With a bit more detail and attention to certain aspects of the story, I could see myself coming to really adore Redwine's stories and I am definitely looking forward to the sequel.
Recommend For Fans Of Or Up Next: 
---
Hunted by Meagan Spooner:
Hunted
by
Meagan Spooner
Published on
14th March, 2017
by
HarperTeen
Genres:
Retelling
,
Fantasy
,
Young Adult
Format:
eARC
Source:
Edelweiss
Amazon
|
BookDepository
|
Goodreads
Also by this author:
These Broken Stars
,
These Broken Stars
,
Hunted
Beauty knows the Beast's forest in her bones—and in her blood. Though she grew up with the city's highest aristocrats, far from her father's old lodge, she knows that the forest holds secrets and that her father is the only hunter who's ever come close to discovering them.

So when her father loses his fortune and moves Yeva and her sisters back to the outskirts of town, Yeva is secretly relieved. Out in the wilderness, there's no pressure to make idle chatter with vapid baronessas…or to submit to marrying a wealthy gentleman. But Yeva's father's misfortune may have cost him his mind, and when he goes missing in the woods, Yeva sets her sights on one prey: the creature he'd been obsessively tracking just before his disappearance.

Deaf to her sisters' protests, Yeva hunts this strange Beast back into his own territory—a cursed valley, a ruined castle, and a world of creatures that Yeva's only heard about in fairy tales. A world that can bring her ruin or salvation. Who will survive: the Beauty, or the Beast?
Hunted is hands down one of the best retellings I have read in a long, long time. It was just such a refreshing read! I know that the character-driven plotline might not call to all readers but I found myself absolutely mesmerised by the exploration of identity and relationship dynamics in this story. It dismissed the use of all the tropes I dislike the most – hallelujah – delivered a story that was completely unique and enthralling. Yeva's story wormed its way into my heart and stole it. I could not – for the life of me – put this book down last night and I am so glad I decided to give it a read.
Yeva was such an amazing protagonist. I very, very rarely adore the protagonists of stories – even of books I love – so I wish I stress how complex and multi-layered and amazing she was but it is going to be so difficult to do that without spoilers… so bare with me. One of the best things Spooner did with Yeva's character was that she avoided the whole badass hunter, I'm the next Katniss Everdeen trope. Yeva was just a girl who was more interested in hunting than societal gossip. She had no more or less ability than any other hunter who had trained their whole life and I loved this fact more than I probably should have. Too often protagonists are the chosen ones or the prophesied ones – they are better at whatever they do than anyone else has ever been. Although there were elements of that in this story, Yeva was – at her heart – just an ordinary girl caught up in this adventure. She had a strong personality but this didn't just make her better to the other town girls – like badass female fantasy characters are often written – just interested in different things. In fact, Yeva's strong personality and stubbornness often resulted in consequences or hindered her. Best of all? She actually learnt from this! How often do we read about female characters that are praised for being more "masculine" than the female secondary characters? In fantasy, all the time so it was a relief to see a realistic balance between these personality traits. Yeva was also fiercely intelligent and loyal and also a little bit selfish but at the core of it, flawed. Like I said, Yeva was a complex and gritty character who had so many layers to her personality. I loved that she didn't fit into any typical moulds and stood out from other female protagonists because she was so realistic. I honestly admired her so much.
Another thing that Spooner nailed was Hunted's retelling aspect. Although us readers tend to groan as soon as we hear the words "Beauty and the Beast retelling" – it is just one of those fairytales that have been retold so many times that not much can be done to make it unique anymore – somehow Spooner defied that. I don't know if was combining the BatB elements with a Russian folktale that was the trick ? Whatever the answer may be, the author managed to explore all of the complicated aspects of the original story – namely the Stockholm Syndrome complaints – with ease, all while making her story stand out from the other retellings in the genre. The new lore – or at least, new to me – was fascinating. I also loved how Yeva's relationship with the Beast was developed and explored. There was only a hint of romance in this story. It is very much about the Yeva learning to see past the Beast's exterior but not in a way that I found cliched, preachy or problematic. Their relationship was just so well-paced out and realistic. They went through many stages of emotions as the story progressed and the nature of their relationship shaped to fit their situation. Beast was similarly a complex and three-dimensional character, and seeing how he came to understand their relationship dynamics was fascinating as well. I think the thing that really sold me on was how little romance there was (I swear that it was more about their actual relationship than anything) and the fact that the characters openly talked about abusive relationships. The fact that the Beast had held Yeva captive was a massive issue and they didn't let it slide. I just… I'm in awe of how complex and well-written their relationship was written.
The one thing that I wished for was that we had gotten to see more of Lena and Asheka. However, Yeva's relationship with her sisters was such a prominent aspect of the story and they had such good, healthy relationship that I really should not complain. I particularly loved how Yeva and Asheka's relationship evolved as they processed some really difficult and trying situations together. Spooner managed to really capture the subtleties of sisterly relationships and I'm so glad it remained crucial to the story.
I am more than merely impressed by this story, I am in awe of how much I enjoyed it. It took such a different direction to the other retellings in the genre and it did an amazing job of creating a cast of rich, realistic characters. Yeva was an incredible protagonist – one of my favourites of all time, I have a feeling – and her relationships with her family and the Beast were similarly incredible. I would recommend this book to all fans of character-driven stories that like to get to the heart of a story and avoid all unnecessary tropes and drama. Spooner has done an amazing job of creating an incredibly rich retelling that you'll be sorry to have missed out.
Recommend For Fans Of Or Up Next: 
---
QoTD: Have you read any of these before? If so, thoughts? Hunted was such a pleasant surprise. I'd honetly recommend it. It really made me eager for the live action remake with Emma Watson. Has everyone seen it yet? Let me know what you thought of it, if so I personally adored it and haven't stopped listening to the soundtrack since.
Latest posts by Rachel Lightwood
(see all)