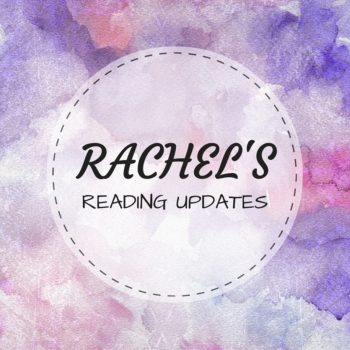 Dead Girls Society by Michelle Krys
Dead Girls Society
by
Michelle Krys
Published on
8th November, 2016
by
Delacorte Press
Genres:
Young Adult
,
Thriller
Format:
Hardcover
Source:
Library
Amazon
|
BookDepository
|
Goodreads
You are cordially invited to participate in a game of thrills and dares. Tell no one, and come alone. If you dare.

Hope is sick of everyone treating her like she's breakable. Sure, she has cystic fibrosis (basically really bad lungs), but she's tired of being babied by her mom and her overprotective best friend, Ethan, not to mention worrying about paying for her expensive medication and how she's going to afford college. And she's bored with life in her run-down New Orleans suburb.

When an invitation arrives from a mysterious group that calls itself the Society, Hope jumps at the chance for some excitement. This could be her ticket out. All she has to do is complete a few dares and she might win some real money.

But the Society isn't all it seems . . . and soon Hope finds that playing the game isn't a choice—it's a requirement.
Dead Girls Society was the perfect blend of Nerve and Never Missing, Never Found with a splash of Pretty Little Liars. If you adore those sorts of thrillers then you'll be in for a treat! The plot had an irresistible, almost addictive quality to it that left you effortlessly flipping through the pages. Hope, our protagonist, was a pleasant MC and the whole cast of characters was well-rounded and engaging. If the ending had not been quite as predictable and the writing style been a little bit more than I definitely would have adored the socks of this one.
I am usually a character-focused reader but it was the plot and thriller vibes that drew me into this particular story. The mysterious email which kickstarted the story was a little cheesy and cliched, but the more the story progressed, the more it built. I don't think I have ever read something that used these tropes in combination before so I was actually kept on my toes trying to anticipate what would happen next. There were moments that really had my heart beating, although there were probably just as many moments which had me rolling my eyes. Did I predict the ending? Absolutely. From the very first breadcrumb, in fact, which was a massive disappointment. Unfortunately, if you read a lot of books like this – like I do – you'll probably have the same problem. As a whole, I think the plot did a pretty great job of balancing predictable and addictive though.
Hope was an okay protagonist and I did enjoy the wider cast but they were just… not memorable. I don't know how else to put it. Nothing about the characters really spoke to me or stood out. I didn't think they were unrealistic or dull, they were just not as fleshed out as I would have liked. I never felt that we got to know them particularly well and some of their interactions were a little… off? I did like Farrah and Lyla but I thought Ethan was wishy washy. I definitely didn't feel invested in his and Hope's relationship and I didn't like Tanner much. I also wished that we had gotten a bit more from the familial relations, particularly Hope and her sister. Also, I need to say that I absolutely disliked Hope's mother. Yes, she was amazingly supportive of her medical condition but dear God, she is one of those cringy mothers that babies their kids and is clueless about teenagers. The school scene made me suffer from second-hand embarrassment so frigging much.
One minor aspect of the story that pissed me off and needs mentioning was how the affluent characters in this story were treated. Hope was so judgemental towards them, mocking them behind their backs and assuming they were all snobbish or bitchy. She actually acted shocked and blown away to find out that Tanner – who was wealthy – was just (a) not the jackass she'd expected him to be and (b) actually had some problems with his home life. Does she assume that wealthy people buy their mental health and happiness? I don't know why else she would expect someone to have a perfect life just because of the wealth of their parents. I do understand that Hope came from a lower socioeconomic family who struggled to afford her medication and living expenses simultaneously – and it was probably jealousy that caused her internalised bias – but it doesn't excuse why she was genuinely rude towards certain people or how she acted superior to people who did not have money problems.
I did love the author's effortless incorporation of diversity. Our main protagonist has cystic fibrosis – which I have never seen portrayed in YA before – and I felt that it was seamlessly incorporated into the story. I would have liked a little more from Hope's personal experience with it, especially because it is a fatal condition and affects almost every aspect of her life, but I liked that it was always present and talked about. The multiple POC secondary characters and the prominent f/f relationship were also a nice touch.
Dead Girls Society was an addictive and fun read but I had some problems with the predictability of the ending and the blandness of the writing. Hope was a decent protagonist but I didn't find her or any of the secondary characters particularly memorable. Her relationship with Ethan was also bland. I think if you were a fans of contemporary thrillers like Pretty Little Liars or Private than this might be your cup of tea. I would definitely consider picking up more of Krys' books in the future if she continues to write solid contemporary thrillers like Dead Girls Society.
Recommend For Fans Of Or Up Next: 
---
QoTD: Have you Dead Girls Society yet? If so, thoughts? I love contemporary thrillers  that have use tropes like boarding schools, revenge, cliquey girls and blackmail. If you've read any good books with those elements, let me know about them in the comments.
Latest posts by Rachel Lightwood
(see all)