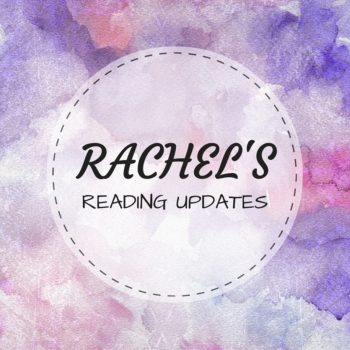 … I don't even know how to start this post. It's been so, so long since I posted something on this blog that I've almost forgotten how. The sheer amount of school work I have to do is completely killing me so I've been trying to avoid the internet (i.e. distractions) for the past couple of months. At the moment, I'm in the middle of studying for exams and since I'm in year twelve (my last year of high school), these exams can possibly make or break my grades. In my state, our grades are turned into a rank which determines our eligibility for university… so they're a big deal. Luckily, I only have two (some people have up to five) so I should be done by mid- or late November.
Anyway, I haven't let my study stop me from reading (or I would probably be driven insane) so I'm here today with a review of the Falls the Shadow duology which I read back in September sometime.
---
Falls the Shadow by Stefanie Gaither
Falls the Shadow
by
Stefanie Gaither
Series:
Falls the Shadow #1
Published on
16th September, 2014
by
Simon & Schuster
Genres:
Science Fiction
,
Dystopian
,
Young Adult
Format:
eARC
Source:
Edelweiss
Amazon
|
BookDepository
|
Goodreads
When Cate Benson was a kid, her sister, Violet, died. Two hours after the funeral, Cate's family picked up Violet's replacement. Like nothing had happened. Because Cate's parents are among those who decided to give their children a sort of immortality—by cloning them at birth—which means this new Violet has the same smile. The same perfect face. Thanks to advancements in mind-uploading technology, she even has all of the same memories as the girl she replaced.

She also might have murdered the most popular girl in school.

At least, that's what the paparazzi and the anti-cloning protestors want everyone to think: that clones are violent, unpredictable monsters. Cate is used to hearing all that. She's used to defending her sister, too. But Violet has vanished, and when Cate sets out to find her, she ends up in the line of fire instead. Because Cate is getting dangerously close to secrets that will rock the foundation of everything she thought was true.
I received this book for free from the publisher or author in exchange for an honest review.
This does not affect my opinion of the book or the content of my review.
If I were a publicist I would be pitching this book as Reboot meets Flawed. There are so many similar elements between the three of them (which I don't mean as a bad thing) that I think they'll all appeal to the same type of reader… which unfortunately is just not me. Most of the problems I had with those two books, I also had with Falls the Shadow. While this story promises a fascinating exploration into some very hot topics – genetic engineering and cloning – it was ultimately dull and forgettable.
I think it was a mix of unmoving characters and a meandering plotline that made it so hard for me to get into the story. Cate and Jaxon were fine characters but they didn't really set themselves apart from the other protagonists in the genre. Cate had some hidden badassery – as usual – but she was so meh most of the story that I never really connected to her. Her relationship with Jaxon was sweet, I guess, but their rocky start really put a damper on their development, in my opinion, and it was hard to ship them when I was so busy being suspicion of Jaxon's loyalties. I think my favourite character was definitely Seth – for the comic relief he provided and his sensibility in not trusting anyone (unlike his 'brother'). I'm so excited he'll be more of a focus in the sequel!
While I appreciate that the book didn't shy away from the nitty-gritty details associated with such a controversial topic like cloning, and didn't censor the hardship Cate would realistically have had to face, I think having Cate debate the ethicality of the topic in lengthy, internal monologues was a bit too much times. Yes, it was vital for the development of her character to go through these ideas and decide what she believed in but they were often so goddamn long-winded that they became a little detrimental to the overall story. I also was not a fan of how her naivety of the true nature of the corporations and generally the world outside her mansion was used to limit our knowledge of the situation. I wanted more information about the history of this society so I could understand her parents' decision to have her and her sister cloned more thoroughly.
The plotline was definitely another sore spot for me. Like I said, the majority of this book actually consists of Cate's internal monologues. There is some action and when there was, it was generally rather well-written but I think the overall storyline was just a little unmotivated. I could never quite understand why Cate was making the decisions she was making – like leaving the city – but I think that comes down the vagueness of the world-building. We know that two corporations were fighting over having Cate and Violet as their puppets but I would have like their motives to be a little more transparent. I still don't understand what exactly everyone fighting over and attacking each other for. I'm hoping that there will be something more definitive in the sequel…?
I thought Falls the Shadow had a great premise and provided some great discussion points/food for thought about a relevant and contemporary issue. The characterisation and worldbuilding, however, were underdeveloped and somehow strangely vague. I never concretely knew exactly what was going on so I found it hard to form a connection to the characters. Cate and Jaxon's relationship was sweet but started on some rocky formations so I found it hard to jump aboard that ship. I'm interested to see what the sequel will add to this series though and I will definitely be picking it up as soon as I can.
---
Into the Abyss by Stefanie Gaither:
Into the Abyss
by
Stefanie Gaither
Series:
Falls the Shadow #2
Published on
30th August, 2016
by
Simon & Schuster
Genres:
Science Fiction
,
Dystopian
,
Young Adult
Format:
eARC
Source:
Edelweiss
Amazon
|
BookDepository
|
Goodreads
Violet Benson used to know who she was: a dead girl's clone, with a dead girl's memories. But after Huxley's attempt to take over the government left her memories and personality wiped, all she has left is a mission: help the CCA fight back against the rest of Huxley's deadly clones that are still at large.

But when a group of clones infiltrate CCA headquarters, Violet is blamed. Already unsure of where her loyalties should lie, Violet finds herself running away with an unlikely ally: Seth, Jaxon's unpredictable foster brother. With Seth at her side, Violet begins to learn about a whole new side of her city's history—and her own.

But when she learns the shocking truth about cloning, Violet will have to make a choice—and it may be one that takes her away from everyone she ever loved.
I received this book for free from the publisher or author in exchange for an honest review.
This does not affect my opinion of the book or the content of my review.

I know that I previously said I would pitch this book to fans of Reboot but I think Gaither showed why this series deserves so much more hype with this sequel. Into the Abyss took a completely different direction to the first book. Not only do we follow a different set of characters – Violet and Seth, this time – but we take the focus away from the ethicality of cloning & genetic engineering and instead focus on the clones themselves. Added with the tension of a rising rebellion, this book just packed so much punch. I found it both entertaining and addictive as well as strangely insightful and thought-provoking. I fell in love with the characters and may have accidently spent my entire evening consuming it. I just couldn't put it down!
One of the problems I had most with Reboot was how Wren, the protagonist, did not act like the 'ruthless killing machine' she was meant to be. Violet, on the other hand, was the most realistic clone (or similar sci-fi type character) I had ever read about. She was so cleverly developed across the story. It honestly made me heart swell just looking back and seeing how subtly but carefully Gaither laid down the path for Violet. She isn't human. She isn't a machine. She's this mix of both, some sort of hybrid, and it was fascinating to see her struggle between these two extremes while remaining true to herself. For some reason, the way she could only interpret what she was seeing as specific colours and literal definitions – without overplaying the 'doesn't understand sarcasm' trope – made her character really solidify in my brain. We got to know and understand her on this intimate level and I came to truly care for her. I cannot imagine how hard it would be thrown back in this book's world, let alone have the pressure of this past identity hanging over your head. Every aspect of her character just had this ring of truth about it and… I don't know how else to stress how completely realistic (well, as much as a clone can be) and oddly lovable she was.
Seth was also a fantastic character. I adored him in Falls the Shadow and his sense of humour and bright personality continued to add an extra layer to this series in the sequel. His relationship with Violet made me smile and I love that no romance was attempted between them. They just had this gorgeous hate-to-acceptance friendship. For some reason, though, I found Catelyn and Jaxon completely intolerable. I wasn't the biggest fan of either of them previously but they really got on my nerves in this book.
I still haven't said what was the best thing about this story, though. Do you know what it was? The plotline! Gaither is a genius. This is how you write a realistic rebellion, people. Just like this. I was shaking my head in admiration throughout the entire book because she just manages to make the storyline jump off the page. The rebellion takes months in this book to plan. They run surveillance for weeks on end. The good guys get injured, seriously, at times. The action was well-written and realistic but was balanced cleverly with characterisation and dialogue. It was honestly everything a dystopian story should be. All of the elements were there and they were nailed.
Also, the ending was just… it was perfect. God, I love authors who aren't afraid to do what needs to be done and this ending was my everything. I'm a mess – and my heart is split into a billion pieces on the floor around me – but it's so worth it. It was so realistic and clever and ingenious. I could not be more thrilled with it if I tried. Sorry, I'm gushing now… but honestly, it was just everything I needed.
Into the Abyss was so much more than its predecessor led me to believe it could be. I adored Violet as a character and how her nature as a clone was explored and developed throughout the story. Her friendship with Seth lead to some great banter and provided a fantastic layer of comic relief. The plotline was everything a dystopian novel should be. The rebellion and action aspects were done so realistically that it made me want to applaud. The ending was just icing on the cake – even it broke my heart.
---
Recommend For Fans Of Or Up Next: 
 Flawed (Cecelia Ahern) | Reboot (Amy Tinterra) | Glitch (Heather Anastasiu)
---
Have you read the Falls the Shadow duology yet? If so, thoughts? If not, what fantastic dystopians have you read lately? I've been really getting back into the genre lately so if you know of any 2016 releases with dystopian elements, please leave a comment. I'd love to know!
Latest posts by Rachel Lightwood
(see all)