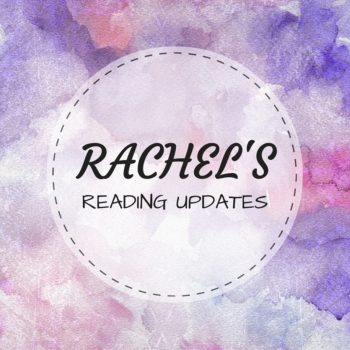 … so I'm still way behind on my reviews if you haven't noticed. I went through a phase where I was incredibly lazy with my reviews and just didn't have a lot to say so I'm still trying – and failing, largely – to catch up.
But here's a bit of a mixed bag of some young adult, new adult, and adult contemporary romances. Some I liked, some I didn't so much, but either way, here's my very short, little recaps on what I thought of them.
---
---
Up to This Pointe by Jennifer Longo | ★★★★
Okay. It's been forty minutes now of writing and rewriting this review. It's kind of ridiculous that I'm so tongue-tied when it comes to this book! All you really need to know is how I loved it, right? Right. So here it is: I picked up this story because of Nick @ Nick and Nereyda's Infinite Booklist's fabulous review, and the mere mention of ballet and Antarctica in one novel seemed too good to pass up. And it was almost too good to be true. This story spoke to me on a personal level. It's one of those quiet but powerful stories that are completely character-driven but somehow manage to be enthralling and unputdownable. The setting was just…*flails*. Antarctica! Penguins! The cold! I couldn't have asked for me. It was everything the story needed, and it just worked wonders. The writing managed to completely capture the atmosphere, and spin it so it worked well with the story. I could go on and on about the setting and writing forever if you wanted me to… which I assume you don't, so moving on.
Harper was a hell of a protagonist. I love myself a strong female protagonist who doesn't need to kick ass or slay dragons to show it. Harper was well-developed and realistic, flawed but working on it. I couldn't have asked for a better MC. The romance had a minor role in the story (like really minor) which was great. It focused on Harper, and Harper's journey more than anything. Oh, and the female relationships in this book were spot on too! The San Francisco flashbacks could be a little confusing and were a little duller IMO than the Antarctic sections, which was probably my biggest complaint about the story. But the ballet scenes completely overrode all of that. We need to take a second to thank the lords and gods and deities that a YA book finally got ballet culture written down correctly. Shocking, right? I know. But Jennifer Longo did and it made me weep with joy. Seriously. Altogether this book was just beautiful. It tugged at my heartstrings, and I loved that it was realistic and easy to read too.
I'd definitely recommend this if you enjoyed Rules for 50/50 Chances by Kate McGovern or Things We Knew By Heart by Jessi Kirby.
---
Summer Skin by Kirsty Eagar | ★★★ + 0.5
Okay. Summer Skin is without a doubt one of the most feminist and sex-positive books I've ever read. Ever. And I adored that. Obviously! We need more romances like this. We do. But did I enjoy it? Eh. I don't know. At times, yeah. At other times, not so much. I don't know. I'm having such a hard time deciding whether I liked it just because it was feminist or not… and the more I think about it, the answer is yeah, that's kind of true. Which I don't like. I want to love this book because it was great in general, but the only thing that really worked for me was the feminism and how bloody fantastic Blondie's character was developed. I wasn't that big a fan of the writing style or even Jess. I thought the writing was a little abstract and disjointed at times. There were times where I was tempted to put the book down because the plot was too slow. Like I said, this book is very sex-positive – especially towards females who enjoy sex – and somehow this made all of the romantic scenes 100% sexier and swoonier (yes, that is absolutely a word now). If you like hot NA romances, this one will definitely give you a run for your money. Overall, I definitely think this is an "it's me, not you" situation (a phrase I hate and use sparsely – only when I know that it's 100% true).
This was a good book with a hugely important theme and message, but not completely to my personal tastes.
---
The One Plus One by Jojo Moyes | ★★★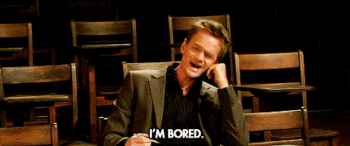 This was one of those reviews that I struggled and struggled to write. I liked this book, I did, but that's kind of the extent of my feelings towards it. You know when you read a book and you're like yeah, okay that was a fine book. I mean, it wasn't mind-blowing or anything, but sure, not too shabby either? You know what I mean – that feeling where a book gets such a meh response from you you're not actually sure how you feel about it? Well, if you don't then you probably think I'm just rabbiting on nonsense, but give me a chance. I think I'll have to default to a list to explain my thoughts on this one. List are good.
• I think the biggest problem with The One Plus One was that it was so goddamn slow. I mean it was really, really slow. It was almost impressive how plodding Moyes made the storyline. Well, it would have been if that was a good thing. Which it isn't. I honestly do not see how a contemporary book can justify being longer than 500+ pages when it follows such a short time frame!
• The journey/road trip plotline was cute. It led to some great character-building moments and gave the characters an excuse to bond (read: it was the excuse for the romance). It kind of made the story slower, though… only so much can happen when you're stuck in a car. It didn't make way for a lot of pivotal plot moments.
• I totally struggled to connect to the characters, especially Jess (arguably the protagonist). Ed – the romantic interest – was easily my favourite of the four main characters. How can you not love the awkward geeky types? The answer is you cannot. It's impossible! Tanzie and Nicky lacked distinction. I needed more from Nicky, especially. His character has such potential! And Tanzie's POV never came when it needed to.
• The romance didn't make me feel anything. Eep. I know that's not good but I feel like Jess & Ed's relationship was inevitable so it lacked chemistry. I don't know. Probably didn't help that I never came to really love Jess. I cared about Ed way more so I just wanted to see him happy, and I never got that from his interactions with Jess.
• I read some people's reviews before I started this book, and they helped me notice a few inconsistencies in the plot. Norman (the family dog) is in two places at once… twice. I think that's just lazy editing!
To be honest, I'm not sure if I'd pick up another Jojo Moyes book if it wasn't for the hype surrounding Me Before You. Don't worry, I'll read it before I see the movie. Pinkie promise.
---
Let me know if you've read any of these before, and your thoughts if you have. Have you read or seen Me Before You too? I'm nervous to pick it up. I've heard so many mixed things. And let me know your favourite sex-positive and/or feminist romance.
Latest posts by Rachel Lightwood
(see all)