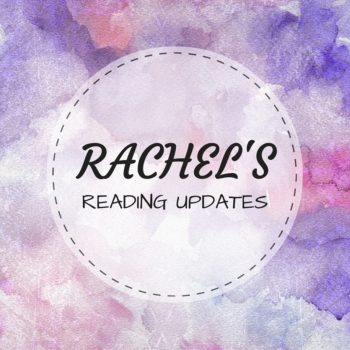 Hey everyone! It's been awhile. It really has… and for that I'm rather sorry. But I'm here now, and I've been on such a reading roll these last few weeks that I thought it was about time I shared what I've been reading lately. Let's take a peek….
Book Club – Pick of the Month = Kostakis: 
The Sidekicks by Will Kostakis // ★★
I didn't enjoy this book, unfortunately. I wanted to, I needed to, but I actually disliked this book rather immensely. I thought the writing was bland, and the plotline rather plodding. Meeting the author and hearing his thoughts and motivations about writing this book – why he choose certain writing styles for the different parts, what he wanted to achieve with their character arcs, all of that – did help me to understand the story more. But when I was reading this book, I was bored. I didn't fully understand the storyline. It honestly felt like nothing happened. I know that this was a character-driven book, but, apart from the grieving and flashbacks, what was the ploteline? Not nearly enough happened, in my opinion. The characters themselves were dull. I didn't mind Ryan that much (and honestly, if the book had solely been written from his POV, I probably would have enjoy the book a lot more), but Harvey was so bloody two-dimensional, and Miles just pissed me off. I didn't get anything from their parts. It also scared me that I felt nothing about Isaac's death. I should have been saddened/angered/something about his death, but I wasn't. At all. The writing style was okay. The lack of descriptions, and emphasis on dialogue and inner monologue didn't really work for me. I need to envision the book more, but I honestly couldn't describe any of the characters or setting to you. I would have liked the style to be either super emotional (this book is about grief and death after all) or mix it up with humour.
The First Third by Will Kostakis // ★★★★
Hilarious and realistic. I could sum this book up in those two words. I wasn't a fan of Kostakis' The Sidekicks, but man, this book had me feeling all the things I wanted to in that book. I loved, loved, loved the family dynamics. The protagonist, Bill, was witty, down-right relatable and completely well-developed. I adore his friendship with Sticks, who was easily my favourite character. The fact this book had so much effortless diversity made me fist pump with joy (I want to say that is only metaphorically, but, well, I might have gotten a little excited…). The writing was on point. I literally laughed out loud, multiple times, during this book. The romance was a little unnecessary, but I loved that is was on the back-burner the whole time. The worst thing I can say about this book was that it ended rather abruptly, and because of that I feel nothing was really accomplished… ? And that's the same problem I had with The Sidekicks so that's not good.
Overall? This story made me laugh and cry. It was sweet but poignant, and so damn easy to fly through. I'd definitely recommend this book for fans of contemporaries that focus on family (and recommend it over The Sidekicks).
---
Graphic Novels: 
Morning Glories, Vol 3: P.E. by Nick Spencer & Joe Eisma // ★★★
One of my favourite things about this series is how engaging it is… even when you have no idea what is going on! This series has continually blown my mind. I love it. I do. I still have no bloody idea what is happening though. They say that this story arc ends in the next volume – maybe we'll get answers then? I don't know, but I hope so. Anyway, this series is very well-written. The pacing in point. I was anxiously flipping the pages for answers like there was no tomorrow. The story is unique and completely unpredictable. The twists and turns will leave you breathless, and that's a promise. I love how different all the characters are with complex backgrounds and interests. The artwork is also stunning. Perfect for the story – realistic but a little cartoonish (that's so not the correct term, but I'm not a graphic novel expert so let's just go with it) to make up for the sci-fi/completely unbelievable elements.
Clone Series (Vols 1-4) by David Schulner // ★★★★
Explosive. Thrilling. Addictive. Well-paced. I wasn't completely on-board with the art style at first. In fact, I really didn't like it. The shading/3D stuff (woah, my obvious expertise at art is totally shining through right now!) was done with dots so it just looked really weird at first. I think it improved with each volume (or maybe I just got used to it?). Ignoring that though, can we please just take a minute to appreciate the fact that this series is about clones , literally characters that, by definition, look identical, yet, somehow, the illustrators are able to differentiate the characters without a problem. I had no issues telling who was who, and that's just amazing in my book. But anyway, this story idea is fantastic. I am not a sci-fi person. I'm really not. In fact, it's my least favourite, most avoided genre. But this series shocked me. It was engaging, and kept me on my toes – throwing plot twist after plot twist at me to completely blow my mind. I loved the characters, and cared about all of them. The world's response to the clones was spot on, and I had no doubt believing that people would react exactly like that.
The New Deal by Jonathan Case // ★★
I picked this one up because I saw it on Raeleen's channel and it sounded right up my alley – set in the 1920s (well, I thought so – it's actually set in 1936 *sad face*), genre = mysterious thriller, and it had this gorgeous  art style… but sadly, this one just didn't catch my interest. I didn't mind the art style – in fact, the simple use of light blue-toned colouring worked really well, in my opinion. I would definitely considering picking something else up my the illustrator for the art alone. My biggest problem was that the storyline was a tad confusing. It was disjointed, and I just couldn't come to care as much as I would have liked. We didn't have enough time to explore the characters so I could never grow attached to them, and some characters – particularly Nina – completely bamboozled me. What was she doing disguising herself as a suitcase!? Not my favourite graphic novel, that's for sure. I don't think I'd even recommend it.
---
Mixing it Up With Some Adult Books: 
Too Late by Colleen Hoover // ★★
I'm in a dilemma with this one. On one hand, it was awful. It was cliched, frustrating, predictable and annoying. But on the other hand, it was a typical NA romance that did make me feel things (even if I didn't want to), so there's the question whether it deserves a good rating because it achieved it's purpose as a NA romance or a bad rating because, objectively, it was pretty terrible? The answer is that I don't know what to do. Too break it down, I thought this was an easy, breezy read. I flew through it in a single setting. It read like a particularly steamy/romance-heavy episode of Criminal Minds from the victim's POV, so that was great in itself (I'm a massive Criminal Minds fan, if you didn't know). But the romance? Cringe. The love triangle? Gags. The cheesy predictability? Hurls. The last 20% or so? Addictive, engaging, unputdownable, shocking. The villain? Brilliant. He was so, so well developed! He was the reason I couldn't put this book down. I didn't 'love' him, but I loved his character. A lot. Luke/Carter? He wasn't as developed as I would have liked, but how could I not love him? Sloan? A little random. Her character wasn't really consistent, and I didn't really understand her motivations. She was portrayed as a smart woman, but she was also gullible. And I didn't believe how little she was involved in Asa's criminal activities. How did she avoid them for so long?
Overall? … you can see my dilemma now, right? I honestly don't how to rate this book. It was bad and good, awful and brilliant. For Colleen Hoover fans though, this is a must read. It's actually free on Wattpad here, if you're interested.
Proposal by Meg Cabot // ★★★★
Lately, there seems to be a 'thing' about writing accompanying novellas to your series. I don't know what sparked it, and I, honestly, don't really support it. I'm not a fan of novellas or short stories in general. They rarely have enough to say to be worth my time. They almost always seem to short, leaving me wanting more when they is not more to satisfy me. I say almost always because man oh man did I love this novella. I wasn't sure if I would or not, but damn. Yes. Yes I did! I adore Jesse and Suze. I know some people have problems with Suze, and normally, I do too (to a certain degree). But ahhhh, *flails*. There was something about this novella that just worked. It made me smile and laugh. It bought back all the feels of the original series. Even though it has only been a couple of months since I read the adult standalone finale thing that was Remembrance, it's obviously mean too long since I've had some Jesse in my life. And the wait was worth it. I wasn't a massive fan of the ghost/mediating sections of this book, but I loved the preview to Adult Suze and how life has changed in this world.  I know that some people didn't enjoy Remembrance, but I'm not one of those people. In fact, I really don't see what all the fuss was about myself. I think Cabot manages to stay true to the characters and the story. Her voice doesn't waver, and it's even hard to believe that such a long stretch of time has passed between her writing the books. If you're nervous about Remembrance, this is a good trial. If you loved it too, then you'll love the full-length book too.
I'm smiling just thinking about this short little tidbit, and I'd definitely recommend it.
---
Currently Reading & Listening To: 
Up to this Pointe by Jennifer Longo
Woah, is all I can say! I picked this one up because of Nick (@ Nick and Nereyda's Infinite Booklist)'s fabulous review, and the mere mention of ballet and Antarctica in the same book seemed too good to be true. I'm 125 pages or so into this ATM, and I love, love, love the writing style. I think I need a little bit more time to completely warm (lol, unintentonal Antarctica puns) to Harper, our MC, but the story so far is amazing. Finally there's a book out there that gets the ballet world right. Thank goodness! I'm so glad I picked this one up, and cannot wait to read more.
Strands of Bronze and Gold by Jane Nickerson, narrated by Caitlin Prennace
I've previously DNFed this story (and by 'previously', I mean years ago). I thought a good way of getting myself to finish this story off would be to change it up in format. Ummm, it kind of worked? I'm making my way through the audio ATM, but holy shivers, it's so damn long – 12.5 hours! And I'm only 7 or so hours in. I feel like I've been listening to this forever. But I am enjoying the story more than I did previously. The narrator though? Man, she isn't very good. At all. She cannot do an accent to save herself, and one of the main characters is meant to have a French accent (not to mention this is is set in southern USA so the southern drawls she's trying to do are frightful!). But we'll see… least I'm crossing this book of my TBR, right?
---
Have you read any of these before – thoughts? And do you ever go back and retry books you've previously DNFed? I don't actually DNF anymore, but I use to so I'm actually trying to go back and finish as many of them as I can – it's interesting to see what I think of them now. Oh, and let me know your fave audiobook narrator. I need some recs, like asap.
Latest posts by Rachel Lightwood
(see all)