Liars and Losers Like Us
by
Ami Allen-Vath
Pages:
192
Published on
15th March, 2016
by
Sky Pony Press
Genres:
Contemporary
,
Romance
Format:
eARC
Source:
Edelweiss
Amazon
|
B&N
|
Goodreads
Keep calm and make it to prom night—without a legit panic attack.

For seventeen-year-old Bree Hughes, it's easier said than done when gossip, grief, and the opportunity to fail at love are practically high-fiving her in the hallways of Belmont High.
I received this book for free from the publisher or author in exchange for an honest review.
This does not affect my opinion of the book or the content of my review.

Way back in January, this one the first book I read in 2016. At the time, I was was more than happy that I had accidentally stumbled across Liars and Losers Like Us. I had just gotten my hands on a new iPad so naturally I was downloading the Kindle app and was trying to decide which books I wanted to 'device' and 'cloud'. I swear I only meant to read the first chapter to get a feel for the book, but then, suddenly, it was two & a half hours later and I was sitting in my bed on New Years sobbing my little heart out.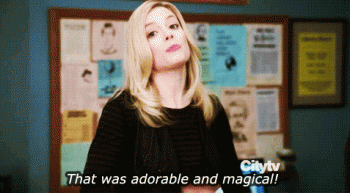 I don't know what, exactly, it was about this story that I loved, but there was something about this story that swept me away. It was exactly the sort of story I needed at the time. It was simple and short, but sweet. The writing was easily readable and the romance, while not the most swoon-worthy, was adorable and made me melt into a nice, warm puddle of gooey feels. Bree was a realistic, relatable protagonist – and you know that that is my favourite thing to have in a contemporary! She had a great sense of humour. I honestly laughed out loud way too many times in this story. I loved (as terrible as this will sound) that she also struggled with a touch of anxiety. It made her a more wholesome character, and was a natural reaction to the stuff she had to go through. On top of that, it was well-written and not just a plot tool used for drama like I was scared it might be.
The relationships in this book were also incredibly well-written. Romance can be a bit of a hit-or-miss in YA (at least, for me), but Bree & Sean's gradual relationship was just heart-warmingly adorable. It made me laugh and cry and feel all those good feels that you want to. I loved the friendship played a really important part in this book too, and that Bree had a healthy female best-friendship – too often female friendship become catty and overly dramatized in contemporaries, but this was completely realistic – but they weren't too perfect. They fought, but they made up and were stronger because of it – just like all IRL friendships.
Also, on a sidenote, this book gets props for diversity. Our MC is Mexican-American so there's an interracial romance, as well as some exploration into mental illness (anxiety) and at least three characters that were gay, lesbian and/or bisexual. *hi fives all-round for the author*
Overall, I'd definitely recommend this book if you love simple but sweet contemporary romances with realistic protagonists, a sweet, slow-building romance and both heart-warming and hilarious scenes. It was quick, fun and easy to fly through. I'm impressed that this was only the author's debut and will definitely hold out for more of works.
What to Read Next:
Question of the Day

: What was the first book you read this in 2016? Or your first five star read of the year?
Latest posts by Rachel Lightwood
(see all)