The Knife Of Never Letting Go
by
Patrick Ness
Series:
Chaos Walking #1
Published on
October 22nd 2008
by
Walker
Genres:
Young Adult
,
Dystopian
Format:
Paperback
Source:
Library
Amazon
|
Goodreads
Also by this author:
The Rest of Us Just Live Here
,
Release
Todd Hewitt is the only boy in a town of men. Ever since the settlers were infected with the Noise germ, Todd can hear everything the men think, and they hear everything he thinks. Todd is just a month away from becoming a man, but in the midst of the cacophony, he knows that the town is hiding something from him -- something so awful Todd is forced to flee with only his dog, whose simple, loyal voice he hears too. With hostile men from the town in pursuit, the two stumble upon a strange and eerily silent creature: a girl. Who is she? Why wasn't she killed by the germ like all the females on New World? Propelled by Todd's gritty narration, readers are in for a white-knuckle journey in which a boy on the cusp of manhood must unlearn everything he knows in order to figure out who he truly is.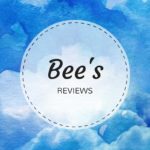 So first I'll acknowledge that, yes, I should've read this ages ago. I'll freely admit that. Because it's very good and I see why this is a beloved book. Though it wasn't perfect for me. And not for the reasons you might think. But we'll get to that. I just wanted to start by saying I really, really enjoyed this one a lot.
I love Patrick's books. I really do. I've read 3 now and I loved all three of them. Though, I have to admit, this one is my least favorite of the 3 I read. The Rest of Us Just Live Here and A Monster Calls both landed a spot on my all-time-favorites list. This one didn't. I do have to mention here that I'm not a huge fan of dystopian so it's rather hard to make me LOVE a book from that genre these days. But Patrick has this way with words that's utterly engaging and I just love it. His writing style is never quite the same in the books he writes, but it's always amazing. I loved the way this book was written. I know a lot of people struggled to get into this because of that, but I didn't, if I'm being honest. Though it did sound Scottish in my head. Not sure why. But it sure gave the book that little extra to me. So right now, a book by Patrick Ness is one I'm sure to at least love, if not adore to bits.
"Here's what I think," I say and my voice is stronger and thoughts are coming, thoughts that trickle into my noise like whispers of truth. "I think maybe everybody falls," I say. "I think maybe we all do. And I don't think that's the asking." I pull on her arms gently to make sure she's listening. "I think the asking is whether we get back up again."
I loved the concept of the story and how it was executed. The chaotic representation of the Noise in the book was so unique and weird and I truly adored it. I'll also add that this is one of the more original dystopian books I've read so far. I also loved the characters, obviously. I loved Viola and Ben and Cillian and Manchee and the main character Todd. I loved his voice. I loved his progress in this book. And oh boy all the twists. So many feels. And that ending. I wish I had time to just binge this series in one go, but alas, I do not. Don't think it'd be good for my heart either so. But yes, as you can see, lots to love. But it's not perfect.
I had no problem getting into the writing style. I loved that from the start. My problems with it came near the end when everything went faster and faster and more chaotic and sometimes I couldn't make up what was going on anymore. And then a few chapters are written cleaner than the rest and it confused me. And some seemed from a different POV but I don't think it was? The second half was very confusing, is what I'm saying. It took me out of the story a bit too much, unfortunately. One other thing that kind of bothered me was that, while I liked all the secondary characters & Viola, I wish they'd been explored more. I never really cared about them all that much. And lastly, in the second half there's suddenly quite a bit of (talk about) advanced technology and it kind of threw me off a bit.
That's the thing I'm learning about being thrown out on yer own. Nobody does nothing for you. If you don't change it, it don't get changed.
The Knife of Never Letting Go is the first book of a much-loved series and I can see why. It's unique, weird, fast-paced, exciting, heartbreaking and the writing is amazing, as you can expect from Patrick Ness. I enjoyed it very, very much and I will check out the rest of the series when I can. Because I really do have to know how things go from here for Todd. So check it out, if you haven't already.