I've been debating whether or not to do this post since I did my best of 2019. But you know what? It's not too late-ish and my creative ideas for posts have been a desert a while, so let me talk about my most disappointing reads of 2019.
I'm not saying I hated these books (although some of them brought out strong negative feelings in me), I'm saying I had expectations for the books and was let down by them.
Snape knows what I'm talking about


House of Salt and Sorrows had me feeling a certain way. It feels like it didn't know what it wanted to be and was making things up as it went: is this a horror story? A fantasy? Topped off with annoying instalove, and I am a sad reader.


I wish The Fountains of Silence didn't make this list, yet here it is. I was expecting a powerful story of a historic event that many people might not know happened. Instead, it's a romance that happens to take place during this historic event. I wanted the events that were happening in the background to be in the foreground. I cared very little for the love story.


*sigh* Maybe I hyped this book too much for myself. It's toted as a fake dating romance, which made me want it immediately. So I was devastated that Frankly in Love in mainly a rumination of a teenage boy's thoughts. While I appreciate what it tries to accomplish, the blurb is a lie. Don't make promises you can't keep, blurb!


This is volume 4 of the Monstress saga, and I think it could have offered a whole lot more than it did. It's mainly setup for other things to come, which is even more disappointing since there are things from the previous volumes that still require an explanation. I guess we're never getting those either.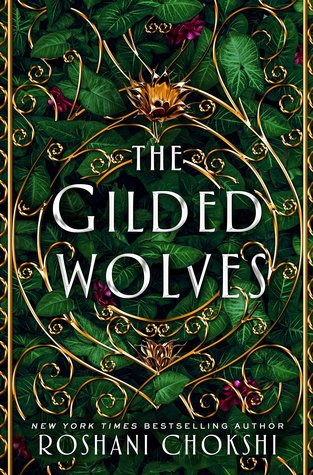 I wanted to like The Gilded Wolves. I was ready to crown it with 5 stars. But the world building is confusing (What. Is. Happening?!) , the characters were kind of a rip off of the Dregs from Six of Crows, and something tells me the second book will be same thing.


This had all the makings of a dark, atmospheric historical with vampires. I was disappointed because it's heavy on the instalove, no one appears concerned that there's a murderer on the loose, and the vampires do not appear until almost the very end of the book. I'm still waiting for my dark vampire book.


My heart! I didn't even remember this came out last year. My beloved Nikolai was finally getting his own book, thank goodness! And Nina, my favorite Dreg! However, Nikolai is not a standout in his own book. I hate to say it, but Nina grabs a lot of the attention and her story isn't relevant to what's going on. If the book had been between Nikolai and Zoya, this would have been amazing.
Were you disappointed by any books in 2019? What were they?