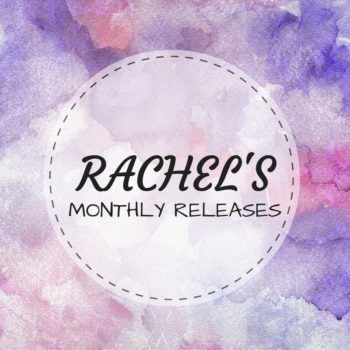 I know that we seem to say this every year but 2017 truly seems to be the year with all of the amazing new releases. I thought a great way to let you guys know which new releases on my radar would be to create a new monthly feature to showcase what's publishing. Just to note, there is no real rhyme and reason to the following list. They're in no particular order. If anything, they may be grouped by genre. These are all books I am personally excited for. Feel free to let me know of any ones I missed in the comments and let's get right into it!
---
January 2017 Releases:
 Series Starters:
Wintersong by S. Jae-Jones  •   This book is about goblins and sisters… I don't know what else I need in a fantasy. Also, it's a standalone! There is only going to be a companion novel so that's awesome.
The Dragon's Price by Bethany Wiggins  •   This is being pitched as "a fantasy YA trilogy about the transformation of a sheltered princess who chooses death by dragon instead of a forced marriage to a rival horse lord, and ends up vanquishing the fire-breather, absorbing his power and incurring the wrath of his fellow dragons". Do I need to say anything more?
---
Standalones:
#famous by Jilly Gagno  •  This sounds so cute! I love contemporary romances that are modern and upbeat. It's so much easier to relate to the characters that way so a book about Instagram fame sounds adorable.
Unconventional by Maggie Harcourt   •  Does this not sound like the most cutesy and relatable romance to ever exist? An author and a convention assistant + some truly awkward moments to boot. I love this premise so much! It's also being pitched to fans of Stephanie Perkins… which I am!
My Not so Perfect Life by Sophie Kinsella   •   A new Kinsella book? Again, yes please! I have only read a few of her books before – Twenties Girl, Remember Me? – but I adored them and definitely need more of them in life. I don't even know what this one is about, honestly…
A Season of Daring Greatly by Ellen Emerson White  •  Why sports romances – or really just sports in general – is so not my thing, I love how feminist and inspiring this book sounds! It's about the first woman to be allowed in the American major baseball league so I'm hoping this will explore some important issues, like sexism/misogyny in the sports industry.
10 Things I Can See from Here by Carrie Mac   •  How can I resist a book with that synopsis? I love that it's combining diverse elements – anxiety + an f/f romance – and is located in Vancouver. Also, familial relations sound super important so that's awesome.
Lessons in Falling by Diana Gallagher  •  This book is about gymnastics and depression/suicide. I have recently been getting into mental illness stories so that was reason enough for me to be interested in this book but gymnastics is also one of the few sports I can tolerate watching – so the premise is definitely calling to me!
Sad Perfect by Stephanie Elliott   •  I really dislike this cover and I think that the synopsis should be reworded (it's just not appealing) but it's nonetheless an important subject matter – a rare form of eating disorders – so I'll definitely be checking it out.
The Hate U Give by Angie Thomas  •  Speaking of important, this book was written in response to the #BlackLivesMatter Movement and address lots of important controversial topics about racism and police brutality in America. A much needed novel indeed and the pre-release buzz is all positive!
American Street by Ibi Zoboi  •  In all honestly, this book does not quite sound like something I'd normally reach for but it also sounds like an incredibly important & relevant novel so I should probably push myself out of my comfort zone and it give it a proper shot. I have a review copy so hopefully I'll be doing that soon.
We Are Okay by Nina LaCour  •  I'm not sure what this one is about to be honest but I loved Everything Leads to You by this author so I definitely need to pick up more of her books. She has a great way with characters and it's always nice to support #ownvoices authors.
At the Edge of the Universe by Shaun David Hutchinson   •   This is one of those books that has all of my favourite tropes in it: friends to more, diversity, mysteries, small towns… I cannot wait!
A Good Idea by Cristina Moracho  •  This book sounds deliciously creepy and the YA genre is definitely lacking some good horror stories. I have no words other than bring it on!
To Catch a Killer by Sheryl Scarborough  • My favourite thing in the world is a good spooky mystery and this sure sounds like something up my alley. Cold cases fascinate me so having only skimmed the synopsis – I'd prefer to go in mostly blind – this sounds so intriguing!
Dreamland Burning by Jennifer Latham •  Historical fiction, racial diversity, skeletons and mystery… do I need to say anything else? This book sounds like it was written just for me!
Traveler by L.E. Delano  •  My blessed Swoon Reads has published so many unique stories so far and I cannot wait for their latest. A girl who can slip between realities? Fiction crushes which may not be so fictional? Yes, please!
Long May She Reign by Rhiannon Thomas  •  Another fantasy standalone? *squeals* I mean what more can you want than this story: "twenty third in line to the throne, Freya never dreamed of a life in the palace, and would much rather research in her laboratory than participate in the intrigues of court. However, when an extravagant banquet turns deadly and the king and those closest to him are poisoned, Freya suddenly finds herself on the throne."
The Valiant by Lesley Livingston  •  Alternative historical fiction is a genre I really need to get into more… and what better way to start than with gladiators, Celtic kings and Julius Caesar?
Daughter of the Pirate King by Tricia Levenseller  •  I mean, pirates… isn't that enough to grab your attention? It certainly was for me! I have a serious lack of pirate books on my shelf so I'll be checking this one out for sure.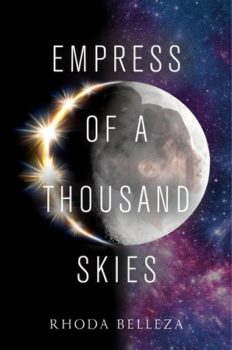 Empress of a Thousand Skies by Rhoda Belleza  •  I am not a sci-fi fan but over the last six months or so I have been reading way more of them than I would have expected. Maybe because so many of the truly hyped releases are sci-fi? Whatever the reasons, I think I am starting to – slowly – build a tolerance for the genre and want to try and expand my palate before my brain releases that I'm not meant to be enjoying these types of books, haha.
---
Sequels:
King's Cage by Victoria Aveyard  •  Ahhhhhhhhhhhhhhh! I loved, loved, loved Glass Sword when I read it last year so even though Red Queen was hardly my favourite book, I am more than eager for this final book in the trilogy. Hopefully, it'll live up to my expectations!
Rise of Fire by Sophie Jordan  •   I definitely didn't enjoy the first book in this series as much as everyone else but I'm hoping we'll get to learn more about the world in the sequel and I did really love Luna, our protagonist. Also, I vaguely remember that it had a jaw-dropping cliffhanger…?
The Release by Tom Isbell  •  I'm still super mad about this series because it could easily have been a standalone. However, I made it this far. I may as well see how it all ties up… right?
Dare You by Jennifer Brown  •  I had mixed feelings about Shade Me last year but I still want to see how the mystery will be wrapped up and synthesisia is still fascinating to me. I've also got my fingers crossed that a certain hot policeman might become a romantic interest…
Switching Gears by Chantele Sedgwick  •  Love, Lucas is one of the most underrated contemporary romances. I adored it and the characters so I'm excited that it got a companion/sequel. The romantic interest in this book was a character that I actually wasn't very fond of before so I'm hoping he'll redeem himself.
Latest posts by Rachel Lightwood
(see all)