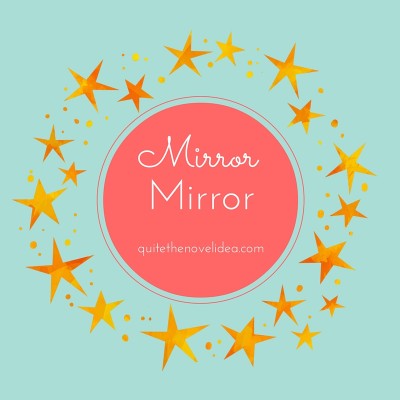 Mirror Mirror is our feature that replaces the old Stacking The Shelves/Weekly Recap posts.
New On My Shelves
~ Blacksouls by Nicole Castroman
~ When Dimple Met Rishi by Sandhya Menon
~ Retribution Rails by Erin Bowman
I got all three of these pretties from Edelweiss! When Dimple Met Rishi is the cutest and you guys should read it. For sure.
~ Strange The Dreamer by Laini Taylor
LOOK HOW PRETTY IT IS. AND SIGNED!
In My Life
~ I'm a working girl now! It's not very exciting work but the colleagues are nice and I've already made some friends, so yay!
~ I haven't done any writing lately and that's bumming me out. Though I did get story ideas so yay?? I guess??
~ I FINALLY went to see Beauty and the Beast after years of waiting and it was AMAZING. I cried lots. You can read my discussion about it with Effie over here!
What's new with you this week?
Bee (born as Bieke) is 27 years old and from Belgium. (No she won't send waffles.) She's a strange, nerdy and anxious creature floating around somewhere on the ace spectrum. Oh, and she also writes books as Nelly B. Jones. Or tries to anyway. You can also find her on Novel Ink.