Happy December! But oh, what is this? Another month of 2019 in the books? One more month of this year to go? Ahhh! That means it's time for a monthly wrap up.
What I've Been Up To
I signed up to participate in NaNoWriMo this year and failed spectacularly. *sighs* I wanted to put my rough draft onto Word since it's completed in a notebook and my sister wants to read it, but I only logged a few words. I don't know what happened. My goal to query agents will have to wait until next year.
I've been watching His Dark Materials on HBO. Since it's such a huge book world building wise, some of the dialogue from certain characters is on the infodumpy side, but other than that, it's a really good show. I've only read the first book; now it looks like I have to finish that series.
I've also caught the third episode of Dublin Murders, which is excellent. Now I have to just watch the first two. 😀 I'll be reading this series sometime in my life, too.
Earlier this month, I caught BBMak, one of my favorite musical groups from my teenage years, in concert. They still sound great, and I was able to meet them after the show! They're all so kind and gracious. My high school self was so happy.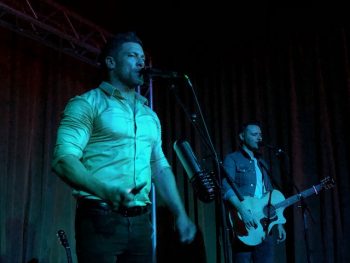 I was in the front. This has never happened to my before.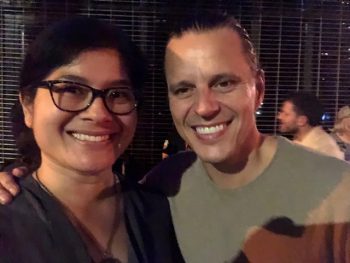 With Christian Burns. He has an incredible voice and I was babbling the whole time I was talking to him.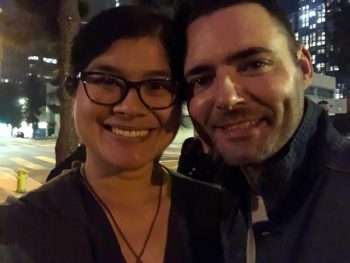 With Ste MacNally, my favorite! I was feeling courageous and even told him he was my favorite after we took this photo, and he hugged me. I was beyond happy!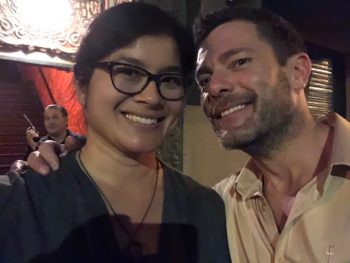 With Mark Barry, who is, to put it bluntly, incredibly handsome and cool. He also hugged me after we took our photo. Someone pinch me.
Here's a link to their most famous song.
I checked out the holiday light display at the L.A. Zoo with my sister. They've been adding more things each year. It's a fun event and I always look forward to it.


What I Read
November was the month of the graphic novel. It was a good reading month, with the lowest rating being 3 stars for two of the books.
Best book of the month: I really liked They Called Us Enemy, Pumpkinheads, and The Prince and the Dressmaker! In the long run though, it has to go to They Called Us Enemy. So impactful, so important.
Biggest disappointment:  Oh my gosh, guys, I was a little let down with The Queen of Nothing. My review is coming soon.
Biggest surprise: The Prince and the Dressmaker, for that fashion show. 😀


Around the blogosphere
You might have noticed that I don't post about any blog posts that have caught my attention. That's because…I am awful about visiting other people's blogs. BUT I am determined to become a more active member of the blogging community and I can actually share a few posts that caught my eye.
Lydia talks about the books that influenced her life.
Cheer Brooke on in her monthly wrap-up, because she completed NaNoWriMo!
Sam discusses characters who didn't get together sooner.
The fun continues with a return to Nicole's spam folder.


Book Haul
I might have gone overboard with the book purchases. I guess I'm making up for not buying that many in October? That's what I'm telling myself anyway. I'm going on a book buying ban next month to make up for it. Wish me luck I don't cave!
ARCs from my book club
The Midnight Lie (which I am so excited for!), All the Stars and Teeth, and Diamond City
Bought
The Queen of Nothing, Pumpkinheads, They Called Us Enemy (all listed above)
Blood Heir, The Starless Sea, Get a Life, Chloe Brown
How was your November?