Hi, everyone! Can you believe another month is in the books? It's time for another wrap up, the February edition.
What's Been Happening:
We got record rainstorms here in SoCal, with more heavy rain on the way. My family's doing well; I can't ask for anything better. 🙂 Work's going great. We recently added ukuleles available for patrons to check out, and it's been a smashing success.
My book is still a work in progress. I'm literally so close to the end but I've been sorely neglecting it. I picked my notebook up again recently (I write longhand) and found it easy to continue where I last left off. I know I'm procrastinating–I have to get to the end. 
What I Read:
After an amazing reading month in January, I got hit by a bit of the dreaded Winter Reading Slump in February. I also got stuck on my online book club's February pick, which is unique but I have no problem putting down. I've been reading it for about three weeks now. I might just call it a DNF. Although I didn't read as many books as last month, quality reads found their way to me, and I really enjoyed many of the books.
King of Scars by Leigh Bardugo (my review)
The Diviners by Libba Bray
Maid: Hard Work, Low Pay, and a Mother's Will to Survive by Stephanie Land
Over the Garden Wall: Distillatoria by Jonathan Case
Finding Baba Yaga by Jane Yolen (my review)
Dark Matter by Blake Crouch
Lair of Dreams by Libba Bray
Biggest Surprise of the Month: Dark Matter. What a ride that was!
Best Book of the Month: The Diviners. I had zero interest in the series, but after the first installment, I am hooked.


Book Haul:
Bought:
Before the Devil Breaks You by Libba Bray
The Girl with the Dragon Heart by Stephanie Burgis
On the Come Up by Angie Thomas
Barnes and Noble is having this 50% off Book Haul event for a limited time, and I had to use all the self restraint and can proudly say I only purchased one book from this event.
The Light Between Worlds by Laura E. Weymouth
At the library: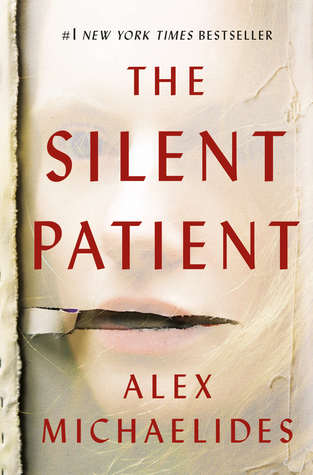 The hype is strong with The Silent Patient. Let's hope my track record with overhyped books doesn't stop me with this book.
How was your February? What's new to your shelves?