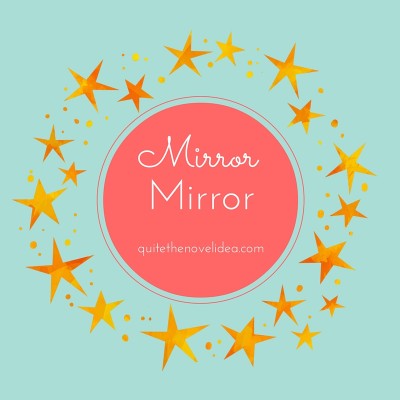 Mirror Mirror is our feature that replaces the old Stacking The Shelves/Weekly Recap posts.
New On My Shelves
For Review
~ Good and Gone by Megan Frazer Blakemore
~ Like Water by Rebecca Podos
~ Kat & Meg Conquer the World by Anna Priemaza
~ They Both Die At The End by Adam Silvera
~ Emily and the Spellstone by Michael Rubens
~ As You Wish by Chelsea Sedoti
~ Dear Martin by Nice Stone
~ League of American Traitors by Matthew Landis
~ Beasts Made of Night by Tochi Onyebuchi
In My Life
~ I started co-blogging at Novel Ink! It's been great so far. Madalyn and Erica have been super welcoming, as are their readers. Go visit me over there, please?
~ I'm starting up therapy slowly but surely. I was recommended for a thing called an MPD traject. Which loosely translates to Multifunctional Psychotherapeutic Outpatient Treatment. This basically consists of me going to the hospital 4 days a week from 9am to 4pm for a mix of different therapies personalized to my needs. So. I have my first appointment where they get to know me and such next week. EEP.
~ I went to the beach with my best friend Steph and it was EXACTLY what I needed. The sea breeze works wonders on me, seriously. Have some pictures.
So what's new with you this week? Tell me all about it in the comments!
Save