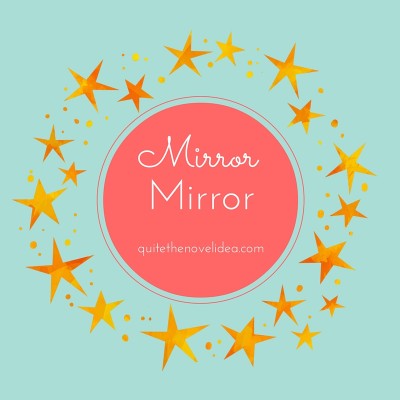 Mirror Mirror is our feature that replaces the old Stacking The Shelves/Weekly Recap posts. Bieke decided to make her own original feature because it was more than just a STS or recap post.
New On My Shelves
~ The Shadow Cipher by Laura Ruby
~ It's Not Like It's A Secret by Misa Sugiura
~ The Inconceivable Life of Quinn by Marianna Baer
~ The Seafarer's Kiss by Julia Ember
~ Meg & Linus by Hanna Nowinski
~ The Black Witch by Laurie Forest
~ Starfish by Akemi Dawn Bowman
Look at those pretty covers! I am in love. Thank you to all the authors/publishers for these books.
In My Life
Okay so the last few weeks have been slightly bonkers. Lots happened and changed and I am so excited to tell you guys about all of it!
First, I started my new WIP! This one is a YA Urban Fantasy set in New Orleans. It's titled THE MONSTERS WE HIDE and it's about two demons that are not very good at being demons because they're very nice. One of them, Kaede, is centuries old and very sad and tragic and the girl with him is technically only 9. But she's awesome. One day, whilst escaping from the bad demon that's after them, they end up at the home of the Eclypse circus in New Orleans, which is home to a group of people that all have abilities. They're hiding from people too. Very bad people. And thus starts the bonding between Kaede and Cait and the group. I make it sound so awful, hahaha. But it's actually pretty dark and tragic and sad and stabby and shooty. And people will die. (Except Kaede and Cait, they're already dead…) I'm already 28K into it and it's SO much fun. I love this group of people. It's told from 3 POV's, Kaede, Benji and Damien. The latter two are from the group. Benji is superprecious and needs all the hugs. Here is an aesthetic for you!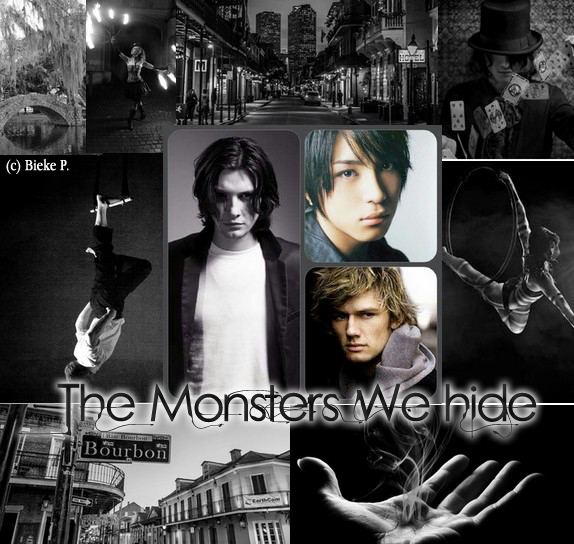 The three guys in the middle are Benji (left), Kaede (upper right) and Damien (lower right). Obviously. Sort of. Kind of. WHO WANTS SNIPPETS?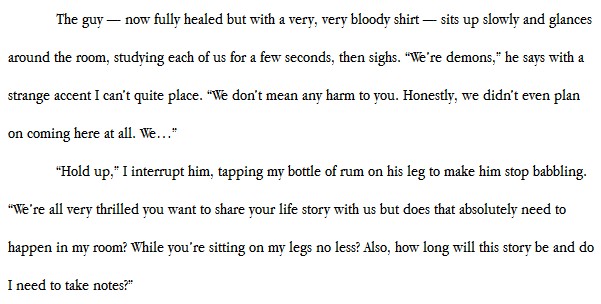 ~~~~~~~~~~~~
~~~~~~~~~~~~
~~~~~~~~~~~~
~~~~~~~~~~~~
NEXT TO THAT, I have also found a job. YES. I started working this week and I'm really liking it so far. It's just production, but the hours are nice and the colleagues are fun and it's superclose to home and the pay is good. Which means I'll have money for books. So WIN. I'm extremely happy because I've been looking for so long and I really needed the job. Life if finally getting back on track after the big break up two months ago. (Which is 2 months exactly today on the 11th! BONKERS.)
About that, I'm doing very well. And I do not regret it at all. It's probably the best decision I've ever made. I still have sad days, but I do hope those will become less frequent now that I have a job.
Also, people, you need to check this out because it's Beauty and The Beast and PRETTY.
AND before you go, I need you guys to check this because this is also BONKERS. That's the theme this week. BONKERS.
So what's been going on with you guys? How was your week? And did you get any new pretty books? Tell me about all of it in the comments!
Bee (born as Bieke) is 27 years old and from Belgium. (No she won't send waffles.) She's a strange, nerdy and anxious creature floating around somewhere on the ace spectrum. Oh, and she also writes books as Nelly B. Jones. Or tries to anyway. You can also find her on Novel Ink.