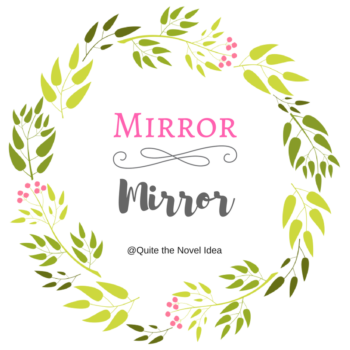 Mirror Mirror is our feature that replaces the old Stacking The Shelves/Weekly Recap posts. Bieke decided to make her own original feature because it was more than just a STS or recap post.
Life, News & Happenings
Hi there gorgeous readers! I hope your 2018 is going well, I'm dealing with some health issues, but I'm well for the most part.  I already had the obligatory January cold (it seems I have a bad one at the beginning of each year) with laryngitis to boot, but I'm fine now.  I think hubby enjoyed that I couldn't talk for three days to be honest 😉
This is a rare sight indeed, you might even say it's a small miracle!  I'm married to a non-reader, but I gave hubby Endurance by Scott Kelly since he's such a big fan for anything NASA related and he's reading it!
If you missed my post about goals, you can read it here.
If you missed my post about health goals, you can read it here. On that note, I tried to make "fried cauliflower rice" and it wasn't bad.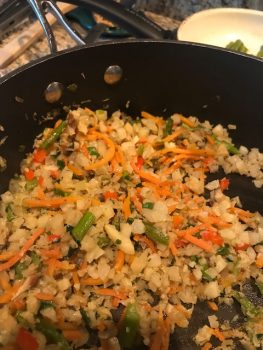 It's been a while so bear with me because this is a long one 🙂
You Might Have Missed
New to my Shelves
Purchased for Kindle
Our Dark Duet by Victoria Schwab – There was a sale in Amazing and I got this and the next two books because of it.
Geekerella by Ashley Poston – I've heard amazing things about this book.
The Bear and the Nightingale by Kahterine Arden – I started reading this one but returned the book to the library so now I can finish it.
Mesmerized by Candace Camp – I read a book by Camp recently and loved it, so I'm starting this series soon.
The Soul Weaver by Heidi Catherine – I couldn't find a link for Goodreads for this book, but it sounds amazing AND Australian authors are awesome.
A Scottish Lord for Christmas by Lauren Smith – This one is Alyssa's fault 🙂
Review
Everywhere You Want to Be by Christina June – Christina is a part of our YADC group and a dear, can't wait to read it.
Defiant by Lesley Livingston – I received this one in audio (Thanks Ramdom Penguin!)
Reign of the Fallen by Sarah Glenn Marsh –  Leah reviewed this one already and I hope to listen to the audio soon.
A Thousand Beginnings and Endings by Ellen Oh and Elsie Chapman – Sounds so good!
Scream All Night by 
Derek Milman –  All the reviews that said this book is funny and thus I hope it is.
Contagion by 
Erin Bowman – Scifi? Yes, please!
Nine by 
Zach Hines – I wounder what would I do if I had nine lives?…
Blood Veil
by Megan Erickson – I really enjoyed Blood Guard and I'm eager to continue the series.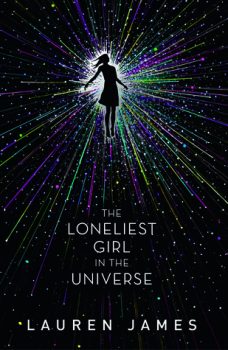 What's new to your shelves?