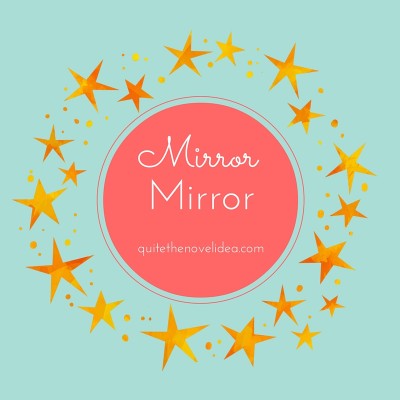 Mirror Mirror is our feature that replaces the old Stacking The Shelves/Weekly Recap posts. Bieke decided to make her own original feature because it was more than just a STS or recap post.
Life, News & Happenings
Hello my gorgeous readers! Another week begins and I think it will be busier that the last!  At work, the big software implementation that we have been working on goes live on July 1st, so I foresee that I will be working a lot of extra hours in the next few months, so I apologize in advance if I'm a bit absent from the interwebs.
My mom is coming.  Yes, I'm happy, but as you read this post, I'm probably clearing up like a madwoman!  My mami is getting here on Wednesday with my niece and my cousin's daughter, I love them all, but it's three house guests to get ready for and quite stressful.  I'm Hispanic and cleaning and food are two very important things when visitors are expected.  Also, two of my sisters in law will be coming for the fourth of July weekend.
I know that I complain about how busy I am, but I have news… I have a new blog!  Yep.  It's an extension of the Etsy store but also a place to talk about crafts and handlettering.  If you are into crafts and want to write a guest post, please email me and I will be more than happy to post it.  It's under construction, but I hope to be able to post at least three times per week.  Now, if I can only figure out how to take and edit a video…
You Might Have Missed
New to My Shelves
Purchased for Kindle 
Forever Summer by CJ Duggan – The last book in the summer's series!
Review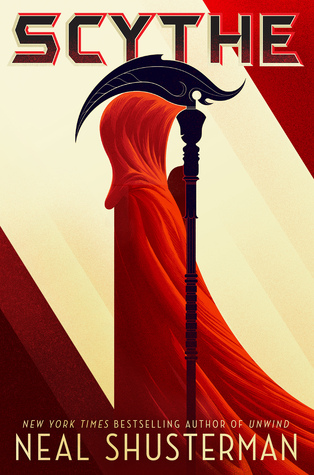 Sythe by Neal Shusterman – I cannot wait to read this one.
Disruption by Jessica Shirvington – This one is an older book and it has amazing reviews in Goodreads.
Ivory & Bone by Julie Eshbaugh – I received a finished copy for my participation in the tour.  Thanks!
What's new to your shelves?