Mirror Mirror is our feature that replaces the old Stacking The Shelves/Weekly Recap posts. Bieke decided to make her own original feature because it was more than just a STS or recap post.
Life, News & Happenings
Hi there gorgeous readers!  It's been almost a month since my last Mirror post so bear with me because I have a lot to share today.  Let me start by getting my usual complaint out of the way.  Boy, are we busy at work!  It's been an amazing beginning to the year thus far, SO much work that's not even funny.  Thankfully two new staff were hired so I hope they're trained and up to speed soon.
We are planning some fun romance related posts for next week.  Hubby and I are planning to have dinner on Sunday instead of trying to do something on Tuesday since it is a log busier during the work week.
I have been working on my journal and getting use to using it every day.  Here is the February journal spread: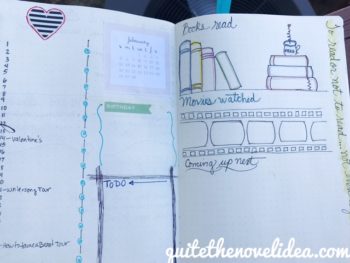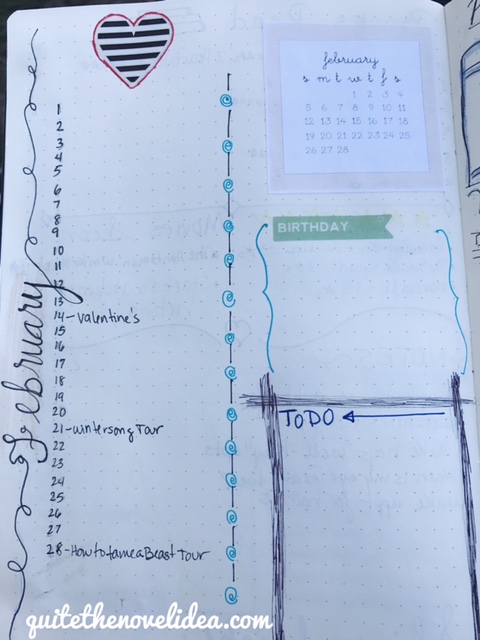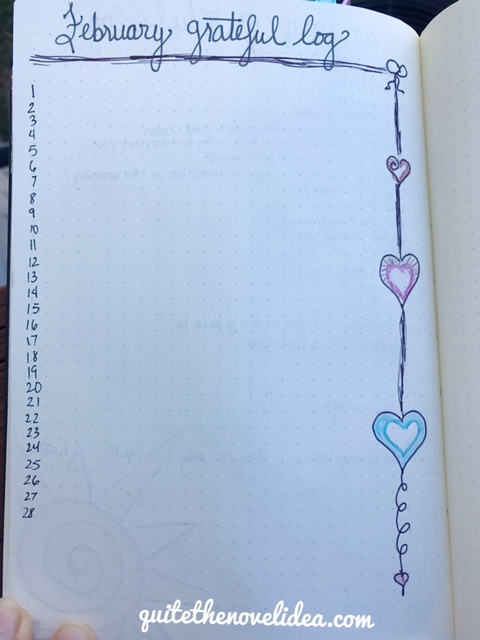 What do you think? 
I have a weird fascination with anything related to Queen Victoria and the Victorian era, so imagine my delight when I discovered this awesome series.  I watched the first four episodes already and I'm loving it!
I've also been watching a lot of ice skating events on TV, I can't wait for the Winter Olympics 🙂  I've tried to stay away from the news because, although I try to avoid talking politics in this blog, this are quite depressing right now.
You Might Have Missed
New to My Shelves
Purchased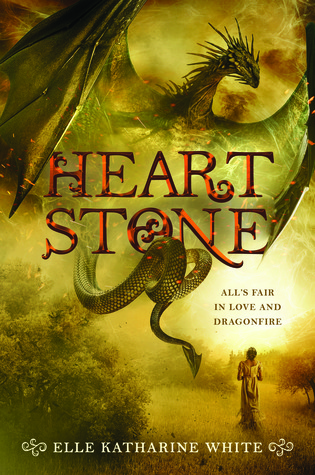 Heartstone by Elle Katharine White – I already read this one and LOVED IT!
Review
A Crown of Wishes by Roshani Chokshi – A companion book to The Star Touched Queen which I really enjoyed.
Wintersong by S. Jae Jones – I started this one a few days ago and it's going well.
Changes in Latitudes by by Jen Malone –  Road trip!
Wicked Like a Wildfire by by Lan Popovic – Can I just that this cover is plain awesome?
Dreamfall by Amy Plum – Because Amy Plum.
The Gallery of Unfinished Girls by Luren Karcz – Because the MC is from Puerto Rico (even if this cover is not my thing).
Kissing Max Holden by Katy Upperman – Sounds awesome 🙂
The Wood by Chelsea Bobulski – Creepy cover, sounds amazing.
Bad Romance by Heather Demetrios – Hmm… Love the cover, not sure about it though…
Mask of Shadows by Linsey Miller – Fantasy!
Letters to the Lost by Brigid Kemmerer – Amazing description and I love Kemmerer's books.
Our Broken Pieces by Sarah White – Heartbreak and rebirth.
Lifeblood by Gena Showalter – The second book in the Afterlife trilogy
Audiobooks for Review
The Careful Undressing of Love by Corey Ann Haydu – I already started listening and I'm loving it!
The Uncommoners by Jennifer Bell – MG fantasy.
Empress of a Thousand Skies by  Rhoda Belleza – SciFi!
Angelbound by Christina Bauer – I started listening to this one too and it's really good.
Purchased for Audible
Wrath of the Storm by Jennifer A. Nielsen – The last book in the series!!! Cannot wait to start 🙂
Gift
Carve the Mark by Veronica Roth – Well, I want to know if all the hype is deserved too 🙂
Being Jamie Baker by Kelly Oram – A freebie from Oram.
What's new to your shelves?
I'm an avid reader (since I learned to read at age four) and a book blogger (since May, 2011).I read mostly YA, but I also read romance, new adult and some middle grade.

Born in Puerto Rico, hola :), military wife for 22-years, and mother of three boys.I work full time doing something else that I love (sadly I don't get paid for reading!)