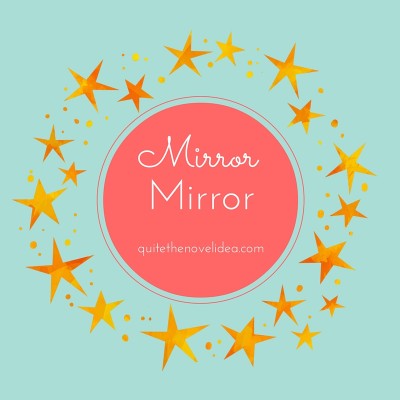 Mirror Mirror is our feature that replaces the old Stacking The Shelves / Weekly Recap posts.
New On The Shelves
~ The Upside of Unrequited by Becky Albertalli
~ Spindle Fire by Lexa Hillyer
~ Gem & Dixie by Sara Zarr
~ The Hidden Memory of Objects by Danielle Mages Amato
~ Hunted by Meagan Spooner
~ The Wish Granter by C.J. Redwine
~ #famous by Jilly Gagnon
~ By Your Side by Kasie West
~ We Are Still Tornadoes by Michael Kun & Susan Mullen
So yes, HarperCollins exploded on Edelweiss again and I grabbed ALL THE PRETTIES I wanted. FYI, no surprise, I read Becky's book already and loved it. OBVIOUSLY.
You Might Have Missed…
In My Life
~ I sprained my foot last week whilst getting off the bus and it has been grand fun hobbling around the house with it. It was nice and purple-ish blue for a good while and swollen but it's getting back to normal now so. Hurrah!
~ I'm want to have lollies but we don't have any in the house and I can't go to the store because of the aforementioned sprain. Much sadness.
~ I'm cold as all hell here too because the boyfriend is stubborn and doesn't want to put the heating on until it's freezing in here. #rude
~ You'd expect me to be in full NaNo Prep Mode but nope. The project I'll be writing has already been mostly prepped actually. I just need to rework the outline a bit and it's good to go. BUT I'm not actually 100% I'll get to actually writing it yet. So. WE SHALL SEE.
~ Other than that my life is actually spectacularly boring.
So what's new with you this week?