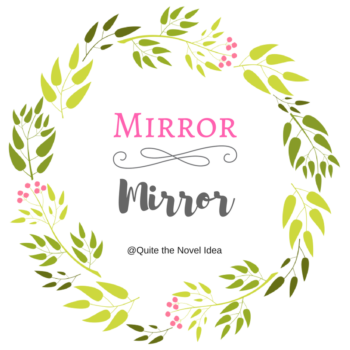 Mirror Mirror is our feature that replaces the old Stacking The Shelves/Weekly Recap posts. Bieke decided to make her own original feature because it was more than just a STS or recap post.
Life, News & Happenings
Hey guys! I know, it's been a while. But I hope to be back for real now. As you may or may not know, I'm pregnant! Almost 15 weeks now. I also recently learned that it'll be a girl, so yay! Anyway… I've been working on my mental health a lot and dealing with a lot of stuff, so that's why I've been MIA. I don't really have much else to say at the moment so I won't keep you too long!
Hope you didn't forget about me and leave me the links to your blogs so I can comment back!
You Might Have Missed…
New to my Shelves
For Review
• Blood and Sand by C.V. Wyk
• These Rebel Waves by Sara Raasch
• The Loneliest Girl in the Universe by Lauren James
• The Dark Beneath the Ice by Amelinda Bérubé
What's new to your shelves?