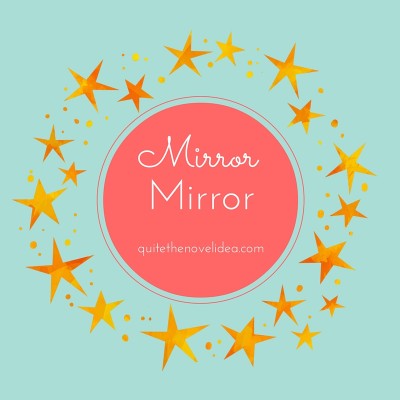 Mirror Mirror is our feature that replaces the old Stacking The Shelves/Weekly Recap posts.
Life Happenings
~ I'm happy to announce I made loads of writing progress since we last spoke. Camp Nano didn't go too well, but May was an extremely productive month. Not only did I manage to write 22K words for my YA Urban Fantasy project Of Fire and Shadows, but I also did the finished my second draft (editing, revising & a couple of rewrites) of my YA Contemporary project Three Seconds to Sunrise. (In under a week, I might add.) So here's a snippet of Three Seconds to celebrate! Aren't they adorable?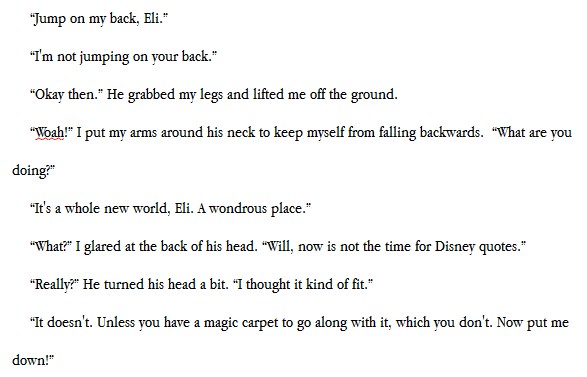 DID YOU LIKE IT? Also, I have more details on the 3rd book in this contemporary series. (They're all standalones though.) The 3rd one won't have a romance, but it'll be about an epic bromance, which is also awesome. Here are the three titles!
1) Three Seconds to Sunrise
2) Shatter This Starless Night
3) Reaching For The Light
~ So last week the teaser trailer for the Beauty and the Beast live action movie (coming out March 17, 2017) finally dropped and OMG it's magical and the music is still so beautiful and yes, I cried. Beauty and the Beast (the Disney movie) is my all time favorite movie period and this teaser pleased me greatly. Watch it in all it's beautiful glory here!
~ So I watch the Billboard Music Awards too and aside from an awesome performance (HI P!NK YOU FABULOUS QUEEN), a surprisingly good Prince tribute (Nice job Madonnna) and a waaay more surprising beautiful performance (Ke$ha, I didn't know you had it in you), I discoverd the amazing Lukas Graham & fell in love with his song 7 Years. Check it out here.
~ Also, I made all my Beta Services free for now. So go check out the page and/or tweet about it. THANKS! <3
~ June = Pride Month! Since I'm out & proud and I have a huge love for LGBTQIAP+ books, all my posts will be in the theme of Pride Month. That means there'll be reviews of LGBTQIAP+ books and couple discussion-y posts about said books & also myself. And a fanfic I wrote for a book deeply love. You'll never guess which. MHuahaha. (Yes you will, it's so easy.) So keep your eye out for the awesome posts from yours truly throughout the month! My first one already went up yesterday, read it here!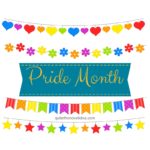 You Might Have Missed…
New To My Shelves!
~ Georgia Peaches and Other Forbidden Fruit by Jaye Robin Brown
~ The Female of the Species by Mindy McGinnis
~ The Other Boy by M.G. Hennessey
~ Bright Smoke, Cold Fire by Rosamund Hodge
~ The Initiation by Ridley Pearson
~ Smash & Grab by Amy Christine Parker
~ Click Here to Start by Denis Markell
~ Points of Departure by Emily O'Beirne
~ Scythe by Neal Shusterman
~ How to Keep Rolling After a Fall by Karole Cozzo
YouTube Spotlight
I love P!nk's new song Just Like Fire. It's all kinds of awesome, for sure. So when she tweeted out a cover of it she loved, I had to check it out. And it's AWESOME! I love these guys and I want more from them, now! Also, they're Aussies, so huzzah!
How has your week been?