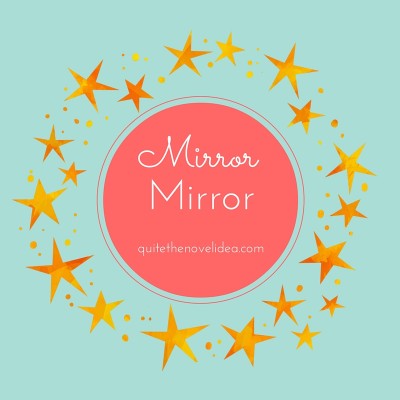 Mirror Mirror is our feature that replaces the old Stacking The Shelves/Weekly Recap posts.
Bee
Hey guys! My recap will be very brief because I just want to make an announcement. So I hope you guys take the time to read it before you go on to check out what this week had in store for Liza.
I've been struggling with blogging and reading this year. For some it might be a lot to have read 27 books at this time, but for me it's not. Not at all. I find myself falling into slumps a lot and I have to force myself to read and blog lately. And I hate feeling like this. But I pushed myself to go on because I didn't want to disappoint my co-bloggers.
After my post about befriending authors, I found myself pulling back from this community even more. I'm sure you've noticed, especially if you follow me on social media.
Writing is for me very important. Even more so than blogging because it has always been my dream to publish my own book. But because of that post I started to feel like I would end up having to choose between the blogging community and writing. I don't want that because you guys are also very important to me. So I decided it would be best if I take some time off from blogging for a while. Take a vacation from all of it, if you will, and do things when I feel like it, on my own time. If I want to write, I write. If I want to write a blog post, I do that. Or if I want to just watch anime for a few days, I'll do that.
Yes, the blog goes on a break twice a year, but I don't. I use that time to get ahead of everything. To schedule ahead and work through my TBR. I don't actually stop blogging. Like ever. I haven't actually stopped blogging in two years, so I think this hiatus has been a long time coming.
I don't know how long this hiatus will be. I need this time for myself in order to rediscover that love for blogging and reviewing books. I'm not quitting. I have a few posts scheduled for the rest of the month and I have a blog tour for The Star-Touched Queen, which I will be reading & reviewing. I'm also going to YALFEST NL later this month, where I'm meeting Becky Albertalli! I might make a post about that for when I get back from my hiatus.
I will come back. Maybe this month, maybe next month or the one after that. I don't know for sure. But I WILL be back. For sure. Until then, I leave this blog in the hands of my awesome co-bloggers.
Feel free to talk to me on Twitter, Goodreads, Facebook or Instagram if you miss me. (Hah, as if. You probably won't even notice I'm gone.)
Thanks to Rachel and Liza for supporting me in this decision and thanks to my dear friends Lexie & Steph for their advice on the matter.
I love you all and I'll see you all again soon.

Liza
Liza's Life, News and Happenings
Hi there gorgeous readers! I know that losing Bee for a couple of months is tough, but both Rachel and I fully support her and we will do our best to keep you company, so please bear with us!
First, I have a few announcements too:
First, I will be traveling for business next week (from Monday through Thursday), so please excuse my delay in replying to comments.
Second, it snowed in several parts of the East coast yesterday. We had freezing rain and it's SO cold. In April. I can't even think about this anymore 🙁
Third, my mom is coming!  It's not until June, but she finally got the tickets so I know for sure when she'll be here.  My niece and my cousin's daughter are coming with her too so I will have a full house of girls to spoil rotten.
Fourth, we have a new addition to the family!!!! Meet Candy 🙂
She's a Yorkie puppy to be sister to our 19 month old Cooky (also a Yorkie). Candy is 11 weeks old right now and weights a whooping two pounds.  She's so tiny that we put a kitty collar on her with a bell so we can find her easily.  She's so sweet and cuddly that we all fell in love as soon as we saw her.   Cooky on the other hand doesn't want anything to do with her little sister and is actually afraid of her!
Finally, I have a treat for you! Handlettering is going great and I really love it, even though I haven't had much time to dedicate to the Etsy store in the past few weeks.  Anyway, I have a giveaway for your guys running on Twitter, so please check it out!
Giveaway! Handlettered print (8×10) US Only. RT & follow. Bonus for following @ArtsyCraftyChic Ends 4/24 #ACGiveaway pic.twitter.com/Cz3H3JxGqR

— Liza_QuiteNovel (@Readingwithabc) April 9, 2016
 Might Have Missed
New to My Shelves
Not much to report this week, I have a few books on pre-order and one that a friend got signed for me at an event, but I don't really have them yet 🙁
Purchased for Audible
Salt to the Sea by Ruta Sepetys – I haven't read any of her books, but I loved the sound of this one.
Purchased for Kindle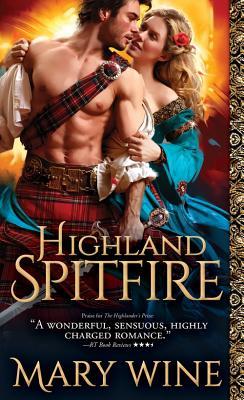 Highland Spitfire by Mary Wine – Because Alyssa and Nick loved it 😉
Review
Ivory & Bone by Julie Eshbaugh – I got this amazing looking beauty for a blog tour.
So, what's going on with you? What's new to your shelves? 
Latest posts by Bee, Liza & Leah
(see all)