The King of Crows (The Diviners, #4)
by
Libba Bray
,
January LaVoy
Pages:
560
Published on
February 4, 2020
by
Little
,
Brown Books for Young Readers
Genres:
Historical Fiction
,
Supernatural
,
Young Adult
Format:
Hardcover
Source:
Purchased
Goodreads
Also by this author:
The Diviners
,
The Diviners (The Diviners, #1)
,
Lair of Dreams (The Diviners, #2)
,
Before the Devil Breaks You (The Diviners, #3)
The breath-taking finale to the epic New York Times bestseller, The Diviners, from Printz winner and beloved author, Libba Bray.
After the horrifying explosion that claimed one of their own, the Diviners find themselves wanted by the US government, and on the brink of war with the King of Crows.
While Memphis and Isaiah run for their lives from the mysterious Shadow Men, Isaiah receives a startling vision of a girl, Sarah Beth Olson, who could shift the balance in their struggle for peace. Sarah Beth says she knows how to stop the King of Crows-but, she will need the Diviners' help to do it.
Elsewhere, Jericho has returned after his escape from Jake Marlowe's estate, where he has learned the shocking truth behind the King of Crow's plans. Now, the Diviners must travel to Bountiful, Nebraska, in hopes of joining forces with Sarah Beth and to stop the King of Crows and his army of the dead forever.
But as rumors of towns becoming ghost towns and the dead developing unprecedented powers begin to surface, all hope seems to be lost.
In this sweeping finale, The Diviners will be forced to confront their greatest fears and learn to rely on one another if they hope to save the nation, and world from catastrophe...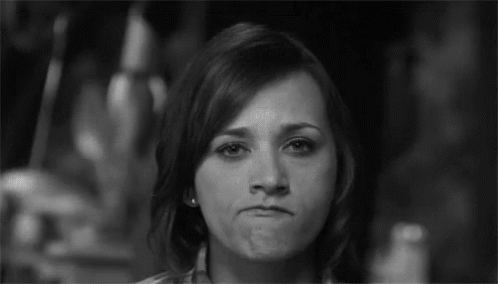 Drat.
The King of Crows was one of my most wanted 2020 releases. After the emotional wreckage that happened at the end of Before the Devil Breaks You, The King of Crows had a lot of answers to give.
**MILD SPOILERS AHEAD**
Overall, the pacing is the book's worst enemy. The Diviners have to split up for survival reasons. A lot of time is spent on them having their own small side adventures that don't add a whole lot to the story aside from slowing everything to an excruciating halt. The only one who benefited from his this separation was Memphis.
The book did not need to be as long as it was, and yet there could have been more. The showdown, which could have been explosive and hard-hitting, is anticlimactic. View Spoiler »The King of Crows is defeated as easily as Pennywise. « Hide Spoiler I was disappointed that this was it. But I will give it to Bray: that ending is something else.
I'm glad I got into the Diviners world and will revisit the characters often with rereads. I just wish the finale had been stronger.
Gods of Jade and Shadow
by
Silvia Moreno-Garcia
Published on
July 23, 2019
by
Del Rey
Genres:
Adult
,
Historical Fiction
,
Mythology
Format:
Hardcover
Source:
Purchased
Goodreads
Also by this author:
Certain Dark Things
,
Mexican Gothic
The Mayan god of death sends a young woman on a harrowing, life-changing journey in this dark, one-of-a-kind fairy tale inspired by Mexican folklore.
The Jazz Age is in full swing, but Casiopea Tun is too busy cleaning the floors of her wealthy grandfather's house to listen to any fast tunes. Nevertheless, she dreams of a life far from her dusty small town in southern Mexico. A life she can call her own.
Yet this new life seems as distant as the stars, until the day she finds a curious wooden box in her grandfather's room. She opens it—and accidentally frees the spirit of the Mayan god of death, who requests her help in recovering his throne from his treacherous brother. Failure will mean Casiopea's demise, but success could make her dreams come true.
In the company of the strangely alluring god and armed with her wits, Casiopea begins an adventure that will take her on a cross-country odyssey from the jungles of Yucatán to the bright lights of Mexico City—and deep into the darkness of the Mayan underworld.
Steeped in Mesoamerican myth, and brimming with Jazz-Age whimsy, Gods of Jade and Shadow is a well-written story of a young woman's journey of mythic proportions and her personal growth. Casiopeia's dreams for more than the life she has, coupled with her intelligence and wry humor, make her a relatable character. She clashes with Hun-Kame, the god of death she's bound to help, and it's kind of fun to see his remembrance of the Mexico before and the Mexico Casiopeia knows now. Their quest across Mexico puts them up against sinister forces from myth and folklore.
Since this is about death god, the journey to Hun-Kame's realm of the dead is fascinating. It's a place both beautiful and terrifying. It makes me wonder why we don't see too many books about Mesoamerica in fiction. I makes me grateful that Gods of Jade and Shadow is making a name for itself. I hope this is the book that launches Silvia Moreno-Garcia's name into conversation as an author to watch.