Heartstopper: Volume 1
by
Alice Oseman
by
Graphix
Genres:
Graphic Novel
,
Contemporary
,
LGBT
,
Young Adult
Format:
Paperback
Source:
Purchased
Amazon
|
B&N
|
Goodreads
Also by this author:
Radio Silence
Charlie, a highly-strung, openly gay over-thinker, and Nick, a cheerful, soft-hearted rugby player, meet at a British all-boys grammar school. Friendship blooms quickly, but could there be something more...?
Charlie Spring is in Year 10 at Truham Grammar School for Boys. The past year hasn't been too great, but at least he's not being bullied anymore. Nick Nelson is in Year 11 and on the school rugby team. He's heard a little about Charlie - the kid who was outed last year and bullied for a few months - but he's never had the opportunity to talk to him.They quickly become friends, and soon Charlie is falling hard for Nick, even though he doesn't think he has a chance. But love works in surprising ways, and sometimes good things are waiting just around the corner...
I bought this book because of Booktube. It was one of the best decisions I made. I can also say that this book is one of the best love stories I have read. Don't mind me, I'll just be floating in serenity and eternal bliss as I read Heartstopper 500 more times.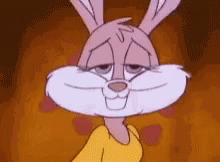 Heartstopper is the story of Charlie and Nick. Charlie's a little anxious, a little shy, and an overall cinnamon roll of a character. Nick is popular, sporty, and has a huge heart. They're school mates who become quick friends in spite of Nick's teammates being skeptical of Charlie because he's gay. In spite of his jerk friends, Nick and Charlie's friendship grows into something more.
The artwork is a simple, beautiful color palette of black and green. It's adds a whimsical feel to the overall book even at its most heartbreaking.
Even though the first book in this graphic novels series is about 250+ pages, the way Nick and Charlie's feelings bloom is touching. You can feel how much they care about each other. You believe they are falling in love. They're supportive of each other's passions and even try to learn more about their favorite pastimes. And they prove in different ways that they have each other's backs. I was squealing with glee for these two boys.
The only thing that I have to criticize is the way volume 1 ends! How could Alice Oseman just do that?! I know the whole comic can be found on this website, I ordered volumes 2 and 3's physical copies so I can read all of them together. Now, the wait.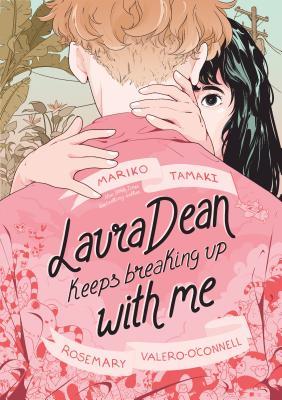 Laura Dean Keeps Breaking Up with Me
by
Mariko Tamaki
,
Rosemary Valero-O'Connell
Pages:
304
Published on
May 7, 2019
by
First Second
Genres:
Graphic Novel
,
Contemporary
,
LGBT
,
Young Adult
Format:
Paperback
Source:
Purchased
Amazon
|
B&N
|
Goodreads
A graphic novel that asks us to consider what happens when we ditch the toxic relationships we crave to embrace the healthy ones we need.
Laura Dean, the most popular girl in high school, was Frederica Riley's dream girl: charming, confident, and SO cute. There's just one problem: Laura Dean is maybe not the greatest girlfriend.
Reeling from her latest break up, Freddy's best friend, Doodle, introduces her to the Seek-Her, a mysterious medium, who leaves Freddy some cryptic parting words: break up with her. But Laura Dean keeps coming back, and as their relationship spirals further out of her control, Freddy has to wonder if it's really Laura Dean that's the problem. Maybe it's Freddy, who is rapidly losing her friends, including Doodle, who needs her now more than ever.
Fortunately for Freddy, there are new friends, and the insight of advice columnists like Anna Vice to help her through being a teenager in love.
This was my first graphic novel by Mariko Tamaki and it won't be my last. Laura Dean is a gripping graphic novel of a toxic relationship and Freddy's emotional journey.
As with Heartstopper, the artwork is a simple color palette, this one of black, pink, and gray. Some of the artistic choices make Freddy's story feel surreal while at other times present her stark reality. And her reality is stark. Laura Dean is a terrible partner to Freddy. Freddy's family senses something but don't know how to address it. She's losing her friends, who can see Laura Dean's no good.
The one who suffers the most is Freddy's best friend Doodle, which is my biggest criticism. I felt the strain in Doodle and Freddy's friendship, but never felt they were best friends since we're only told Freddy and Doodle are best friends without actually seeing it. Then a secret about Doodle is revealed that proves so huge that for a moment, I wished the book had been about Doodle. There was so much that could and should have been talked about. I was invested in Freddy's path of self-worth; however, Doodle was robbed of a truly compelling story.
I still recommend Laura Dean for its portrayal of self-discovery and the artwork. It's an award-nominated book for very good reason.