Hi, everyone! It's time for my first tag for the blog, The Mid-Year Book Freak Out Tag! I saw this over at A Ravenclaw Library and this looked like a blast. It's been an eventful year reading wise, so here are my picks for this list. (I'll add links to each book).
Anyone who wants to do this, go for it. 🙂
Best book you've read so far in 2017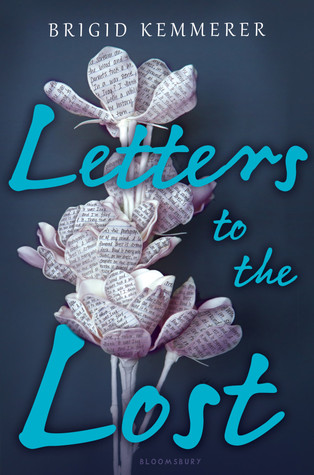 Letters to the Lost by Brigid Kemmerer
I've spoken about my love for Letters to the Lost in my review but I will gladly speak of it again. This book is such a beautiful look at grief, love, and forgiveness. Featuring a cast of characters I will never forget, it is, by far, the best book I've read this year.
Best sequel you've read so far in 2017
Saga, Volume 7 by Brian K. Vaughan, illustrated by Fiona Staples
Just when I thought the graphic novel series Saga couldn't get any better, it does. I read this during a lunch break at work and was reduced to a blubbering mess when I got to the end. This story of a family trying to survive war and political upheaval in space is one of my favorites. Volume 7 is my favorite of the series, but it is very depressing. Recommended for older readers.
New release you haven't read yet but want to
Our Dark Duet by Victoria Schwab
I've been waiting for Our Dark Duet since I finished This Savage Song last year. I bought my copy when it came out–but I haven't read it yet. By the time I publish this post, I'll most likely be reading it…I hope. 🙂 (See my review of This Savage Song here)
Most anticipated release for the second half of the year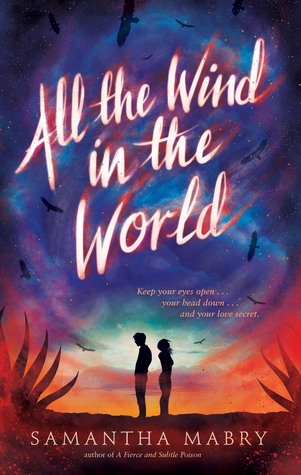 All the Wind in the World by Samantha Mabry
There are SO MANY books I am looking forward in the second half of this year, but I'm highlighting Samantha Mabry's sophomore novel All the Wind in the World. I liked her debut, A Fierce and Subtle Poison, and am excited to see what this beautifully covered, tragic-looking story has to offer, because I will go down with dark storylines all the time. (And it's slated to come out on my birthday, so double yay!)
Biggest disappointment
*sigh* I was so stoked for Caraval, but it did not work for me. I was hoping for more spectacle, magic, and fun; I didn't get much of those. However, I am hopeful for the companion novel. (See my review here)
Biggest surprise
Defy the Stars by Claudia Gray
Science fiction isn't my go-to genre, but I really enjoyed Defy the Stars. It has excellent world building, good character development, and, of course, that romance which left me desperate for the second book. My heart really can't take any more of these brilliant bittersweet endings. (See my review here)
Favorite new author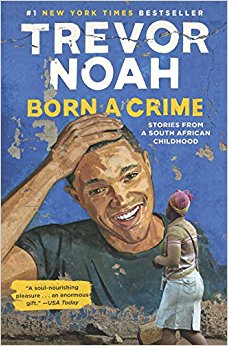 Trevor Noah, in my opinion, is a talented comedian. It's great to say that he is also a very talented writer. While Born A Crime does have touches of his humor, this is a deeply personal look at the racism and violence that were part of his childhood. It's also a look at the fierce love of his family, especially his mother. Not always easy to read, definitely worth a look if you're interested.
Newest fictional crush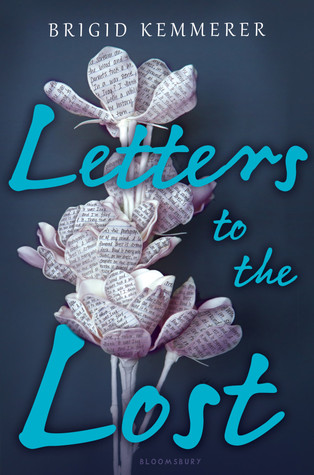 Rev Fletcher, now and always.
Newest favorite character
Words in Deep Blue by Cath Crowley
Henry, one of the narrators of Words in Deep Blue, has a sister named George who steals the show. She's the tough girl I long to be, with a character arc that made me want to hug her. (See my review here)
Book that made you cry
The Wild Robot by Peter Brown, illustrations by the author
The Wild Robot caught me off guard with its story of Roz, a robot who washes up on an island and befriends the animals that live there. It's a cute look at friendship and family that packs a powerful emotional punch which made me cry. The best part: the sequel is coming out this fall!
Book that made you happy
Queens of Geek is the love letter to the nerd. It's a wonderful feel-good story that I enjoyed immensely. (See my review here)
Most beautiful book you've bought so far this year (or received)
A Crown of Wishes by Roshani Chokshi
Pretty covers are my Kryptonite, and the cover for A Crown of Wishes is serious Kryptonite. I mean, look at it!
What books do you need to read by the end of the year?
What do I not need to read? Here's a sampling of the books I hope to get to by the end of 2017:
Eliza and Her Monsters by Francesca Zappia
The Song Rising by Samantha Shannon

When Dimple Met Rishi by Sandhya Menon
Favorite book community member (blogger, booktuber, and bookstagrammer)
You all are. Your passion to the written word touches my heart. Keep spreading the love for books and stories, everyone! 😀