Hello my dear readers!  Happy Valentine's Day!!!!  It's a day to celebrate all kinds of love and romance.  So here are some of my top ones:
Young Adult
On the Jellicoe Road by Melina Marchetta – Bittersweet perfection.
Perfect Chemistry by Simone Ekeles – Chemistry and redeption.
Crash Into You by Katie McGarry – My favorite in the series, I love this couple and this cover.
Just One Year by  Gayle Forman- I love both books, but the second is golden.
Iron Fey series by Julie Kagawa –  One of my favorite series because of Ash, of course.
Daughter of Smoke and Bone series by Laini Taylor – Man, but this series is pure awesome. Angels, monsters, war, and a love stronger than it all.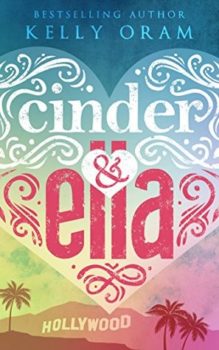 Cinder & Ella by Kelly Oram – Blogs, books, nerds, fandom, tragedy and romance. (BTW, so happy for the new cover 🙂 )
Adult / NA
Radiance by Grace Draven – An almost Beauty and the Beast re-telling of amazing depth.
Wait for You by Jennifer L. Armentrout  –  One of my favorite NAs. It has Cam and cookies, what else do you need?
A Year and a Day by Virginia Henley – One of my favorite historical romances off all time. A marriage of convenience that turns into an epic love story.
Romancing Mr. Bridgerton by Julia Quinn – My favorite in the Bridgerton series.
Morning Glory by by LaVyrle Spencer – Two misunderstood souls brought together by need and bound together by love.
Saving Grace by Julie Garwood –  If you like highland romances, do yourself a favor and read this one.
Pride & Prejudice by Jane Austen – One of my two favorite Austen romances. Persuasion is my next favorite 🙂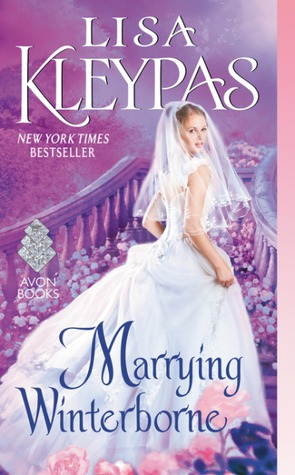 Marrying Winterborne by Lisa Kleypas – I adored how this couple made each other stronger and better
"Heart of my heart, you need no man to give you away. Just come to me of your own free will. Love me for who I am… just as I love you for who you are… and our bond will last until the stars lose their shining."
What are some of your favorite romances? 
I'm an avid reader (since I learned to read at age four) and a book blogger (since May, 2011).I read mostly YA, but I also read romance, new adult and some middle grade.

Born in Puerto Rico, hola :), military wife for 22-years, and mother of three boys.I work full time doing something else that I love (sadly I don't get paid for reading!)