What Light
by
Jay Asher
Pages:
256
Published on
October 18th 2016
by
Razorbill
Genres:
Contemporary
,
Romance
Format:
Audiobook
Narrator:
Mandy Siegfried
Length:
6 hours and 45 minutes
Amazon
|
B&N
|
BookDepository
|
Goodreads
Also by this author:
Thirteen Reasons Why
From Jay Asher, #1 New York Times bestselling author of Thirteen Reasons Why, comes a romance that will break your heart, but soon have you believing again. . . . Sierra's family runs a Christmas tree farm in Oregon—it's a bucolic setting for a girl to grow up in, except that every year, they pack up and move to California to set up their Christmas tree lot for the season. So Sierra lives two lives: her life in Oregon and her life at Christmas. And leaving one always means missing the other.
Until this particular Christmas, when Sierra meets Caleb, and one life eclipses the other.
By reputation, Caleb is not your perfect guy: years ago, he made an enormous mistake and has been paying for it ever since. But Sierra sees beyond Caleb's past and becomes determined to help him find forgiveness and, maybe, redemption. As disapproval, misconceptions, and suspicions swirl around them, Caleb and Sierra discover the one thing that transcends all else: true love.
What Light is a love story that's moving and life-affirming and completely unforgettable.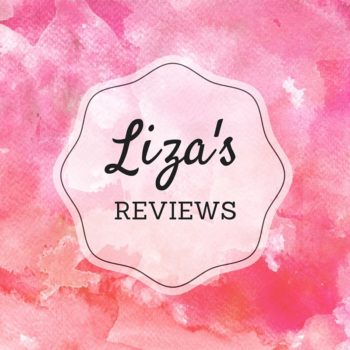 After reading Thirteen Reasons Why by Asher I added What Light to my TBR list as soon as I learned about it (and look at the gorgeous cover!) I was mistakenly expecting a powerful and heartbreaking read, but that's not what this book is about. What Light was  really good in a completely different way. 
Sierra's family runs a Christmas tree farm in Oregon and every year right before Thanksgiving, they leave for a lot they own to sell trees in a small town in California.  She's always have this life and looks forward to the trip and to spend time with her friends and working in the lot.  Sierra is very down to earth, smart, loving, a  bit sarcastic, responsible and sweet.  She almost seems too good to be true.
Caleb meets Sierra when he goes shopping for a Christmas tree.  He sees in her a pretty girl that doesn't know about his past and takes the opportunity to make a new friend.  A few years before Caleb did something that he regrets ever since. In a small town, no one allows him to forget about it and made him a pariah.  I felt bad for him because deep down he felt guilty and he didn't forgave himself either.  Caleb is handsome, sweet, generous, loyal, and fun. 
I like how Sierra gave Caleb the benefit of the doubt, how she allowed him to prove himself, to be innocent until proven guilty.  She made his life better and try to understand him and even fight some of his battles. They made a cute couple and got to know each other well, but developed feelings for each other quite fast-like.
I'm always happy to see parents that are involved in their teens' lives.  I mean, my mom was that way and I'm that way with my sons, so it seems more realistic to me.  That's the case with both Sierra's parents and Caleb's mom.  I like how they kept tabs on them while giving them advice, but enough freedom to make their own mistakes.
I felt like the ending could have been better.  It was not a cliffhanger per se, but it left a lot of questions for the future wide open.  Of course, Caleb and Sierra only new each other for less than a month, so it's just the beginning for them and not the end.  The writing is insightful, and thought provoking.
Overall, What Light was an easy, and fairly happy read full of holiday spirit and the power of second chances, redemption and truth. 
The narrator for What Light is Mandy Siegfried and I think she did a great job.  I had listen to some of the books in the Wings series in audio (by Aprillyne Pike) so I was familiar with Siegfried's work.  The voices were distinctive from each other, even the male voices which I appreciated.  The pace and the acting were booth great too.