Salt to the Sea
by
Ruta Sepetys
Pages:
393
Published on
February 2nd 2016
by
Philomel Books
Genres:
Historical Fiction
Format:
Audiobook
Narrator:
Jorjeana Marie
,
Will Damron
,
Cassandra Morris
,
Michael Crouch
Length:
8 hours and 50 minutes
Source:
Purchased for Audible
Amazon
|
B&N
|
BookDepository
|
Goodreads
Also by this author:
The Fountains of Silence
Winter, 1945. Four teenagers. Four secrets.
Each one born of a different homeland; each one hunted, and haunted, by tragedy, lies…and war.
As thousands of desperate refugees flock to the coast in the midst of a Soviet advance, four paths converge, vying for passage aboard the Wilhelm Gustloff, a ship that promises safety and freedom.
Yet not all promises can be kept.
Inspired by the single greatest tragedy in maritime history, bestselling and award-winning author Ruta Sepetys (Between Shades of Gray) lifts the veil on a shockingly little-known casualty of World War II. An illuminating and life-affirming tale of heart and hope.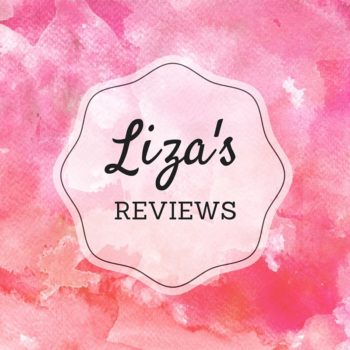 Wow. Salt to the Sea was my first book by Sepetys and what a way to start! I was absolutely breathtaking, heartwrenching, difficult to put down and fascinating.  Please forgive me from not writing this review sooner as I finished it back in May, but I haven't stopped thinking about it since. I love historical romance, but I tend to shy away from anything based on WWII because its SO heartbreaking – I'm not going to lie, it is that – BUT it is SO good too that I couldn't help falling in love with it.
"The books, raped and rummaged of their dignity, lay in heaps on the floor."
Salt to the Sea is based one of the deadliest shipwrecks in history. The Wilhelm Gustloff was packed of sick soldiers, families and specially children fleeing from the Russians at the end of war.  There are four POVs to the story and our main characters happen to be in the Gustloff on that tragic day. I think that all of these were prime examples of different situations and views of the German and they made the book a lot more interesting. The characterization was supreme, not only on the MCs, but all of the characters, including the less likable ones.
"I wanted to stay locked away from the pain and destruction. I didn't want to be strong. I didn't want to be the 'smart girl'. I was so very tired. I just wanted it all to be over."
Joana fled from her family to train as a nurse and be "safe" from invading troops.  She has papers and has a big heart that goes out to those in need of her or in pain.  She's so
Florian is a great artist that was taking in with the praise of bad people and learned too late that he was blind of what was going on around him.  He's in a mission to get revenge, but encounters problems, persecution and Emilia.
Emilia's story is the most heartbreaking of the lot.  I cannot spoil the book for you, so I won't go into details. Just know that I felt so sad for her and so proud of her for being so brave.
Alfred was crazy.  Sorry, but there's no other way to describe the brainwashed, delusional Hitler youth.
"Mother was comfort. Mother was home. A girl who lost her mother was suddenly a tiny boat on an angry ocean. Some boats eventually floated ashore. And some boats, like me, seemed to float farther and farther from land"
I'm still trying to find a way to describe the loss of life and normalcy, the cruelty of war, the hunger, the desperation for a sense of safety, the fear, the guilt, it is just sad, and harrowing.  These characters have been trough a lot and have dealt with their losses and their pain in different ways.  The writing is sublime, so pretty and poetic.  The story itself is action packed, fast paced and filled with a sense of urgency.  The story develops at a comfortable pace as we get to know our four MC's stories bit by bit.
Overall, Salt to the Sea is a story of survival, war, loss and redemption that will leave the reader thinking about it for a long time to come. 
I love that this book uses a different narrator for each of the POVs in the story.  It is always so welcomed when this happens and it makes the audiobook a priceless experience.  I previously listened to a book narrated by Crouch and loved it, but the rest of the narrators were new to me.  I think they all did a perfect job and make the experience much more enjoyable, I highly recommend the audiobook for Salt to the Sea.