Holding Up the Universe
by
Jennifer Niven
Pages:
400
Published on
October 4th 2016
by
Knopf Books for Young Readers
Genres:
Adolescence
,
Contemporary
,
Young Adult
Format:
Audiobook
Narrator:
Jorjeana Marie
,
Robbie Daymond
Length:
9 hours and 3 minutes
Source:
Publisher
Amazon
|
B&N
|
BookDepository
|
Goodreads
Also by this author:
All the Bright Places
From the author of the New York Times bestseller All the Bright Places comes a heart-wrenching story about what it means to see someone—and love someone—for who they truly are.
Everyone thinks they know Libby Strout, the girl once dubbed "America's Fattest Teen." But no one's taken the time to look past her weight to get to know who she really is. Following her mom's death, she's been picking up the pieces in the privacy of her home, dealing with her heartbroken father and her own grief. Now, Libby's ready: for high school, for new friends, for love, and for EVERY POSSIBILITY LIFE HAS TO OFFER. In that moment, I know the part I want to play here at MVB High. I want to be the girl who can do anything.
Everyone thinks they know Jack Masselin, too. Yes, he's got swagger, but he's also mastered the impossible art of giving people what they want, of fitting in. What no one knows is that Jack has a newly acquired secret: he can't recognize faces. Even his own brothers are strangers to him. He's the guy who can re-engineer and rebuild anything in new and bad-ass ways, but he can't understand what's going on with the inner workings of his brain. So he tells himself to play it cool: Be charming. Be hilarious. Don't get too close to anyone.
Until he meets Libby. When the two get tangled up in a cruel high school game—which lands them in group counseling and community service—Libby and Jack are both pissed, and then surprised. Because the more time they spend together, the less alone they feel. . . . Because sometimes when you meet someone, it changes the world, theirs and yours.
Jennifer Niven delivers another poignant, exhilarating love story about finding that person who sees you for who you are—and seeing them right back.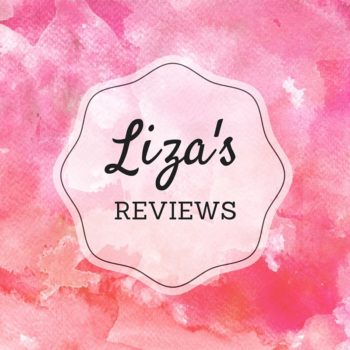 Holding Up the Universe is the first book by Jennifer Niven that I've read and it will not be the last.  I loved this one because it's different. Because Niven chose two imperfect main characters, one with a very painful past that was crippled by her weight and another that lives with a heartbreaking disability. 
Jack has Prosopagnosia or "face blindness".  It's actually an awful thing.  When I think of now being able to recognize my own children, it makes me SO sad.  Living with this very severe disorder is a nightmare for Jack, especially since he keeps it a secret.  That is, until he shares it Libby.  I think Jack grows a lot during the the course of the story.  He realizes that he's using the "persona" he created and his friends as a crutch to help with his disability.  Jack comes from a black mom and white dad, so yay for diversity 🙂
Libby was once known as "American's Fattest Teen".  She's had a very difficult childhood due to her weight and her loosing her mom when she was eight.  Libby's a survivor.  She endured a lot of humiliation, therapy, dieting, stares, bulliying, and self discovery to be where she is.  She's finally ready to go back to school after years of not being able to or willing to leave her house.  Libby is very strong, she knows herself and is not willing to take the abuse anymore.  I was cheering for her all along.  Her voice is so clear, playful, lyrical.  I LOVE Libby 🙂
Jack and Libby are reluctant friends at first, but then develop a friendship, then they fall in "like" and lastly in a bit more than that.  I really like the they were imperfect, but tolerant of each other and learned to make each other stronger.
Both of Libby and Jack's family are very involved in the story, which I always appreciate.  I wish that Jack felt more comfortable sharing his disorder with his family sooner than when he did it.  It would have save him a lot of grief.  The writing is amazing, especially being in Libby's head.  This is a story that has very profound messages about peer pressure, bullying, doing what's right even when it's not easy, confronting serious issues, like death and disability.
Overall, Holding Up the Universe is a great story of coming of age, growth, overcoming bullying, abuse, and disabilities.  It's a powerful story, with a powerful message and I wish all teens could read it.  
The Holding Up the Universe audiobook had two narrators,  Jorjeana Marie and Robbie Daymond. I always love when there is a female and male narrator for each POV. I had listen to Jorjeana before and I knew she was going to do a great job.  It is my first time listening to Robbie and I think he did an excellent job too.  The voices were distinctive from each other, full of feeling and emotion. I highly recommend to listen to Holding Up the Universe in audio.