This book may be unsuitable for people under 17 years of age due to its use of sexual content, language, and/or violence.
To Have and to Hold (The Wedding Belles, #1)
by
Lauren Layne
Pages:
384
Published on
July 26th 2016
by
Pocket Books
Genres:
Adult
,
Romance
Format:
eBook
Source:
Purchased
Amazon
|
B&N
|
Goodreads
USA TODAY bestselling author Lauren Layne is the "queen of witty dialogue and sexy scenes" (Rachel Van Dyken)! Now, Sex and the City meets The Wedding Planner in The Wedding Belles, her sizzling brand new contemporary romance series about three ambitious wedding planners who can make any bride's dream come true... but their own.
Discovering her fiance is an international con man just moments before they exchange vows devastates celebrity wedding planner Brooke Baldwin's business—and breaks her heart. Now a pariah in Los Angeles, she seeks a fresh start in New York City and thinks she's found it with her first bridal client, a sweet—if slightly spoiled—hotel heiress. Then she meets the uptight businessman who's holding the purse strings.
Seth Tyler wishes he could write a blank check and be done with his sister Maya's fancy-pants wedding. Unfortunately, micromanaging the event is his only chance at proving Maya's fiance is a liar. Standing directly in his way is the stunning blonde wedding planner whose practiced smiles and sassy comebacks both irritate and arouse him. He needs Brooke's help. But can he persuade a wedding planner on a comeback mission to unplan a wedding? And more importantly, how will he convince her that the wedding she should be planning... is theirs?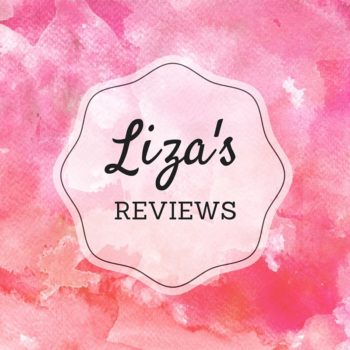 I knew I was going to love this one and I sure did.  Why did I know?  Well, because almost everyone that's read the Wedding Belles series absolutely adores it (Yes, I'm looking at Gen and Nereyda).  Anyway, let's start with the gushing, shall we?
I will not go over the premise of To Have and to Hold again since I fell like the synopsis does an excellent job.  You might think that a novel about a wedding planner falling in love with her client's brother has been done before, and you might be right.  This just shows how a story that has been done before can be done well and make it unique and just plain awesome.
Let's start with the characterization as it's outstanding.  Seriously, what a great cast of characters.  Brooke is a romantic at heart, even after the huge scandal of her ex-fiancee getting arrested at the altar.  She starting anew in New York and in the best wedding planner firm in the city: the Belles.
Seth is uptight, very serious, filthy rich, down to earth, hard working and a control freak.  Loosing control, not knowing, not able to protect are very hard on him.  He's also been burned romantically and he's cautious and insecure about another relationship. I loved him and how shy and sweet he turned out to be.
"Etta made a crowing noise. "I knew it. My little Seth does have a crush. Who is this Ms. Baldwin, pray tell?" "It's a business meeting, Etta. She's Maya's wedding planner, and we're simply getting together to discuss the financials of the upcoming nuptials." "Oh, honey. I know you're in trouble when you start using words like nuptials."
Brooke and Seth have an instant attraction that develops into something life altering, real, sweet and permanent.  It changes them both for the better and I love that they tried to be honest with each other.  Their relationship didn't felt rushed and it certainly had its ups and downs.
"I'm hungry, and I'm here, and if you don't have plans, I'd like to take you to dinner." She swallowed. "To discuss wedding stuff?" He shook his head once. "No. Because I want more, too."
The plot is not complicated but very well done.  This is my first book by Layne and you can bet it won't be my last.  I enjoyed how the romance played out, how the writing was funny, heartfelt, hot, sexy, insightful and more.  The ending was so sweet and I'm sure we'll see more of them in the rest of the books.
Overall, To Have and to Hold turned out to be one of my favorite adult romances from this year and an amazing start to the Wedding Belles series.  I cannot wait to read For Better or Worse, Heather's story.