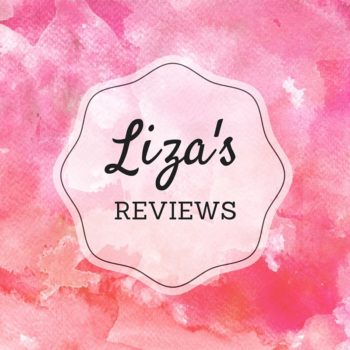 As you might now if you've ever stopped by this blog I adore Grace Draven's books.  Indeed, one of my favorite adult fantasies of all time are Radiance (you can see my review here) and Master of Crows  (review here).  I obviously cannot get enough and here you have a few more reviews of other books, novellas and short stories of the magnificent Grace Draven:
This book may be unsuitable for people under 17 years of age due to its use of sexual content, language, and/or violence.
The Brush of Black Wings (Master of Crows, #2)
by
Grace Draven
Pages:
135
Published on
July 14th 2015
by
Smashwords
Genres:
Adult
,
Fantasy
Goodreads
Also by this author:
Radiance
,
Master of Crows (Master of Crows, #1)
~The novella-length sequel to Master of Crows~

During a foray into the woods of Neith, Martise stumbles upon a ruined temple and reawakens not only a power she thought lost, but also something far more malevolent. An ancient darkness, imprisoned in an eternal cage, sees a chance at freedom in a woman once held in bondage.

Desperate to save her, the Master of Crows will break the barriers of time and worlds to challenge an entity born of forgotten magic and the remnants of souls—a demon king who once led hordes of the damned across the face of the world.

The destroyer of gods will battle the destroyer of men to reclaim her and discover a truth the keepers of history once conspired to conceal.

A tale of revelation and redemption.
The Brush of Black Wings is a shorter sequel to Master of Crows (about 135 pages long) and it was great.  It takes months after the ending of the first book and it finds Martise and Silhara getting along perfectly, full of passion, caring and love for each other.  Martise is picking mushrooms when she encounters a very strange place in the grounds of Neith and inadvertently awakens something sinister.  There issues an adventure when this 'entity' kidnaps his beloved and Silhara must find a way to get her back.  Luckily, he's the most powerful sorcerer of his time and he's not afraid of a little dark magic.
I love these characters and it's always amazing to be able to visit with them, I often wish that Ms. Draven will write forever about them… Anyway, the devotion that Silhara and Martise feel for each other is straightforward, but so endearing to see.  There is nothing they won't do for each other.   I also love how this story ties to another one of her books – Eidolon – which I finished a little while ago and I will review soon.
If you read and loved Master of Crows, this one is a must read.
---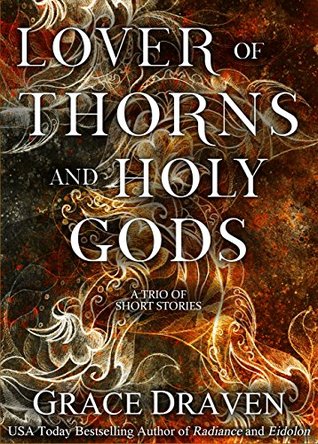 Lover of Thorns and Holy Gods (Wraith Kings #1.5, Master of Crows #2.5)
by
Grace Draven
Published on
January 1st 1970
Goodreads
Also by this author:
Radiance
,
Master of Crows (Master of Crows, #1)
A trilogy of short stories from the worlds of Master of Crows, Entreat Me, and Radiance.

STRONG BLOOD (3,504 words) – Ballard de Sauveterre from ENTREAT ME crosses time to share a drink with Silhara of Neith from MASTER OF CROWS and discovers a connection that spans generations.

CROW AWAKENED (2,975 words) – A short follow-up to THE BRUSH OF BLACK WINGS in which a terrified Silhara finally learns why his beloved wife Martise is fading before his eyes.

A MATTER OF TRUST (5,336 words) – A cultural divide is resolved in the most delightful way between Brishen and Ildiko Khaskem. Takes place after RADIANCE and before EIDOLON.
Lover of Thorns and Holy Gods is a trio of short stories that are part of of other of Drave's series.  Here are the three stories:
Strong Blood – It's part of the Entreat Me, which is a sort of a Beauty and the Beast re-telling and also amazing.  It finds Ballard fighting a plague and to do so, he must travel through time and request the help of Silhara of Neith.  We get to see these two strong characters together and learn of a what connects them to each other centuries before.
Crow Awakened – This story takes place after the ending of The Brush of Black Wings and has an explanation as to why Martise is so sick and fading before Silhara's eyes.  What can be wrong?
Silhara is terrified and has tried everything to make his one vibrant beloved feel better.  She's tired all the time, she can't eat, she's losing weight and is constantly sick… It takes the visit of another woman to figure out this mystery.
A Matter of Trust – Takes place between Radiance and Eidolon and it's a short and very sensual story of Ildiko and Brishen's to Serovek's household and how a very inappropriate and sexual gossip turns into a great experience for the couple.
---
The Lightning God's Wife (Master of Crows, #1.5)
by
Grace Draven
Pages:
25
Published on
September 18th 2014
by
Grace Draven
Goodreads
Also by this author:
Radiance
,
Master of Crows (Master of Crows, #1)
It hasn't rained for a quarter of a century, and a dying world gasps for water. Outcast and exiled, the rain priestess Revida rescues a man and his children as they flee from the wrath of a creator god known as the Bitter Dark. But Atagartis is more than a man, and Revida soon discovers the lover she's known only in dreams has a purpose for her and the tearless grief she's born for more than two decades.

A tale of the Glimmer Lands in the world of MASTER OF CROWS.

This is a short story of approx. 7,300 words.

This one is a true short story narrated by Martise (from the Master of Crows series) of Revida an old priestess who is an outcast of a world dying due to a drought that many believed was her fault.  She's lead a hard life and her only consolation are the vivid dreams in which she's young, pretty and beloved by a handsome man.  In a battle between goods, who will be the winner?
Have you read any of Grave Draven's books?