Crooked Kingdom (Six of Crows, #2)
by
Leigh Bardugo
Pages:
536
Published on
September 27th 2016
by
Orion Children's Books
Genres:
Fantasy
,
Young Adult
Format:
Hardcover
Source:
Purchased
Amazon
|
B&N
|
BookDepository
|
Goodreads
Also by this author:
Shadow and Bone
,
Siege and Storm
,
Ruin & Rising
,
Shadow and Bone
,
Siege and Storm
Kaz Brekker and his crew have just pulled off a heist so daring even they didn't think they'd survive. But instead of divvying up a fat reward, they're right back to fighting for their lives. Double-crossed and left crippled by the kidnapping of a valuable team member, the crew is low on resources, allies, and hope. As powerful forces from around the world descend on Ketterdam to root out the secrets of the dangerous drug known as jurda parem, old rivals and new enemies emerge to challenge Kaz's cunning and test the team's fragile loyalties. A war will be waged on the city's dark and twisting streets―a battle for revenge and redemption that will decide the fate of magic in the Grisha world.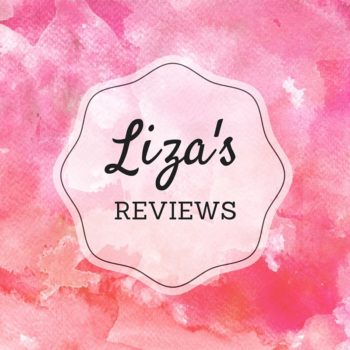 WOW!  It's worth repeating my dear readers. WOW. Six of Crows was one of my favorite reads last year and I was dying to read Crooked Kingdom.
There so many things that make this book so good, the world building, the writing, the plot, but I think what I enjoyed the most was our cast of characters.  The story continues where it ended, a week or so after the ending of Six of Crows and finds our main characters planing a rescue.  In this installment we get to know them at a deeper level and loved to be there with them.  Their stories are not all pretty, far from it.  The series it's for an older YA audience, not because it's descriptive, but because of the themes it deals with.
Its hard to choose a favorite character and when I saw Leigh Bardugo last year for the signing of Six of Crows, and she asked that question, she was surprised that my answer was Kaz.  I'm not so sure anymore. Not because I don't like him anymore, but because I got to know all of them much better.   Kaz is so complicated, complex, an evil genius, with a tragic, traumatic past, but he's fair, loyal and take care of his crew. It's amazing how he's always a step ahead, how he seems to know everything and everyone.  Inej is acrobat turned spy that is fiercely loyal, loving, pragmatic, with a strong sense of duty, but not afraid to bend the rules.  Nina is sensual, funny, realistic, a powerful Grisha, with a sweet tooth and a forceful personality. Mathias is the sworn enemy of all Grisha, big, blond, blue eyed, strong, unbendable, strict and he's crazy about Nina.  Jasper is a sharpshooter, a clown, a gambler, trill seeking, loyal, loving, and evasive. Wylan is a merchant's son that fell from grace, a genius chemist with a lot to prove, a confused, lonely young man that found a family with Kaz and his gang. Say yay for diversity, for awesomeness, for greatness and fangirling 🙂
Of course, there are a lot more characters, both good and bad, but I can't help but love Kaz's crew. Every single one of them.
"I would have come for you. And if I couldn't walk, I'd crawl to you, and no matter how broken we were, we'd fight our way out together-knives drawn, pistols blazing. Because that's what we do. We never stop fighting."
I have something to confess (please don't kill me!):  I read Shadow and Bone, but never finished the Grisha series.  There I've said it.  I know I should try to finish it since I've only heard good things about it.  Anyway, that is to say that I'm somewhat familiar of what Grisha are and can do, so the "world" was not completely new to me.  However, Ketterdam is a whole other universe.  It's a place full of canals, harbors, travel by boat that reminds me a lot of Holland.  It's a place that worships money, commerce, and that houses merchants, gangs, university people, slaves, slums, and all sort of people. It felt so real that it was almost tangible.
"I am grateful you're alive", he said. "I am grateful that you're beside me. I am grateful that you're eating."
She rested her head on his shoulder.
"You're better that waffles, Matthias Helvar."
A small smile curled the Fjerdan's lips.
"Let's not say things we don't mean, my love."
The plot is a masterpiece.  I mean, what other word can I use to describe it?  The fact that most of the action and plans come from Kaz's mind is mind-blowing (pardon the redundancy).  Talk about twists and turns!  I didn't try to guess what was going to happen, because more likely than not, I wouldn't be even close.  It's so well done that I saw none of it coming.  It's like trying to drive in an eternal "curve" where you can never see the other side of the street.  SO good.
"No matter the height of the mountain, the climbing is the same."
I'm not going to lie, my feels were broken by the end.  Something awful happened and I don't even want to think about it because I'm going to cry again.  So sad 🙁  This book is intense, with a great balance between light and dark, hope and despair, hate and love, friendship and enemies.  The writing is mesmerizing, it kept me up late at night and I wanted to be able to read faster and faster. I feel like the ending left an opening for more books or at least a nice novella, although I'm perfectly happy with it.
Overall, Crooked Kingdom is THE best book I've read this year and Six of Crows one of my favorite series forevermore.  Bardugo outdid herself with the perfection that is this series.  LOVE IT!  Now, go read it.