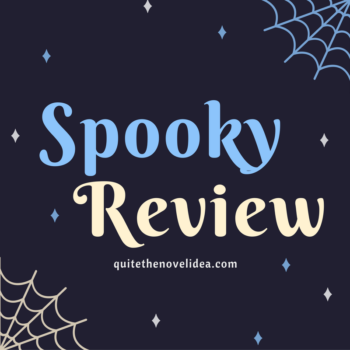 **Two great books about family, history, and scary stuff**
Hoodoo
by
Ronald L. Smith
Pages:
224
Published on
September 1, 2015
by
Clarion Books
Genres:
Family
,
Historical Fiction
,
Middle Grade
,
Paranormal
Format:
Hardcover
Source:
Library
Amazon
|
B&N
|
Goodreads
Also by this author:
The Owls Have Come to Take Us Away
Twelve-year-old Hoodoo Hatcher was born into a family with a rich tradition of practicing folk magic: hoodoo, as most people call it. But even though his name is Hoodoo, he can't seem to cast a simple spell. Then a mysterious man called the Stranger comes to town, and Hoodoo starts dreaming of the dead rising from their graves. Even worse, he soon learns the Stranger is looking for a boy. Not just any boy. A boy named Hoodoo. The entire town is at risk from the Stranger's black magic, and only Hoodoo can defeat him. He'll just need to learn how to conjure first. Set amid the swamps, red soil, and sweltering heat of small town Alabama in the 1930s, Hoodoo is infused with a big dose of creepiness leavened with gentle humor.
After going through a reading slump, Hoodoo was just the book I needed to get me back on track. It's a wonderfully atmospheric story. Not only does the muggy summer of the South simmer off the pages, but the book also brings up racism and intersectionality in a way for readers to understand. Hoodoo's an engaging narrator: he sounds like a kid, especially when he explains words or phrases to the reader. He also proves his strength when he encounters the Stranger, who's seeking something that Hoodoo seems to have. The scenes with the Stranger are creepy; they're slowly drawn out and leave the reader with a sense of dread.
Hoodoo is also a beautiful look at family. The bond between Hoodoo and his grandmother, Mama Frances, is a highlight. You can feel their love for each other, and it brought tears to my eyes. Hoodoo also has his great aunt, grandfather, and cousins ready to help him any way they can. In a world where family is usually absent in books, this was much needed.
The book does feel short. Several secondary characters are introduced and drop out of the story. The plot also builds up to what I thought was going to a grand climax, but it has a quick resolution. But I enjoyed Hoodoo very much and look forward to Ronald L. Smith's next novel.
The Night Gardener
by
Jonathan Auxier
Pages:
350
Published on
May 20, 2014
by
Harry N. Abrams
Genres:
Family
,
Middle Grade
,
Paranormal
Amazon
|
B&N
|
Goodreads
This much-anticipated follow-up to Jonathan Auxier's exceptional debut, Peter Nimble and His Fantastic Eyes, is a Victorian ghost story with shades of Washington Irving and Henry James. More than just a spooky tale, it's also a moral fable about human greed and the power of storytelling.

The Night Gardener follows two abandoned Irish siblings who travel to work as servants at a creepy, crumbling English manor house. But the house and its family are not quite what they seem. Soon the children are confronted by a mysterious spectre and an ancient curse that threatens their very lives. With Auxier's exquisite command of language, The Night Gardener is a mesmerizing read and a classic in the making.

The Night Gardener is an equally atmospheric, scary read that feels like a dark fairy tale. Siblings Molly and Kip find work at a house in, I believe, Victorian England. Their world is described in lush detail. The house is in shambles, surrounded by dying grass and swamp. Their new caretakers aren't the best; the siblings are treated cruelly because they're Irish orphans. However, they quickly notice that the family and the house harbor secrets. Because the house is built around a tree, and someone who leaves muddy footprints on the floors roams the halls at night.
Molly and Kip are sympathetic characters, but they never let their circumstances define them. They have a strong bond, willing to weather the storm because they know they have one another. As they learn the secrets of the house, they understand that they're now part of the bigger picture. The book takes it time setting the scene for a truly creepy reveal. The Night Gardener is frightening–I was reading this during the day and I was still scared of him.
As much as I liked the novel, sections of it feel long. Three chapters in particular could have been cut, making the plot tighter. However, this is a great Halloween read.